Description
Comply with GDPR and keep your data safe
In May 2018 the EU General Data Protection Regulation (GDPR) will come into effect. This important new law seeks to protect the data of all EU citizens, companies in breach of the regulations face fines of up to 4% of annual turnover or €20 million.
Do you think you comply with the new regulations?
'Data privacy and GDPR' takes place on 26th January in London and is the 3rd brand new workshop from the portfolio of Business Reporter, the organiser of The European Information Security Summit (TEISS).
The workshop covers what is new or different in the GDPR compared to current UK law and focuses on practical implementation actions needed to ensure compliance.
This GDPR workshop is highly practical with delegates working on plans for their own organisation and taking away a series of checklists and template documents that they can use in their work.
Come along to this full-day workshop that focuses on the practical steps needed to be compliant with the GDPR combined with insights into related cybersecurity.
Key sections of the workshop:
Requirements of the GDPR and sanctions for non-compliance
How to plan for the GDPR
Lawful processing of personal data
New consumer rights
Security requirements
Notification requirements
This workshop is for senior professionals in:
Information Technology and Information Security - to plan the implementation and to maintain security standards
Management - to understand the significant impact on the whole business
Legal, Compliance and Risk - to gain insight into the complexity of untested privacy obligations and regulatory requirements
Marketing - to understand changes in data collection and marketing communication
This workshop is run by Emma Butler, consultant with The Privacy Partnership and Data Protection Officer for digital identity protection start-up Yoti, who will show you how to prepare for GDPR.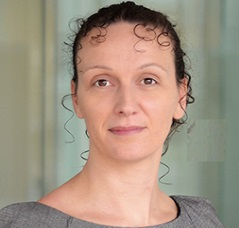 The expertise from the security and privacy areas will be provided by Jeremy Swinfen Green, award winning author and a cyber security professional from TEISS community.
To find out more about this workshop call Lace on 020 8349 6485 or email lace.b@business-reporter.co.uk or register directly on website.