Data Protection & Cyber Security In The Wake Of GDPR

Monday, 12 August 2019 from 09:30 to 13:41 (BST)
Event Details
The Information Commissioner's Office (ICO) has fined ride sharing company Uber £385,000 for failing to protect customers' personal information during a cyber attack.
A series of avoidable data security flaws allowed the personal details of around 2.7million UK customers to be accessed and downloaded by attackers from a cloud-based storage system operated by Uber's US parent company. This included full names, email addresses and phone numbers.
The ICO are cracking down on companies that fail to protect their data, that is why data protection and data security is more important than ever!
Results for learner
Understand your requirements under the General Data Protection Regulations (GDPR)

Learn how to keep your data safe and avoid large fines from the Information Commissioners Office (ICO) from being deligent about cybercrime, phishing and malware, what to do when your business email has been compromised as well as avoiding text and phone scams
Who should attend?
This exciting interactive programme is suitable for business owners/managers/staff/ freelancers who are responsible for collecting or processing any form of personal data

The course material for this qualification has been designed in the context of professionals working in the business sector, e.g.

Employees who handle any data

Small business owners

Social media marketing teams
Dynamic Client Solutions (DCS) Ltd is offering a one day course which contributes to CPD hours and potentially lead onto an NCFE Level 2  accredited qualification in Data Protection & Security Protection. 
Our accredited courses have given our previous delegates a USP (Unique Selling Point).  Some have received workplace promotions and employment offers because they have demonstrated their competence in Data Protection & Cyber Security.
Book your place for this training and learn from our experts who have over 30 years in experience in training and Data Protection.
Lead Trainer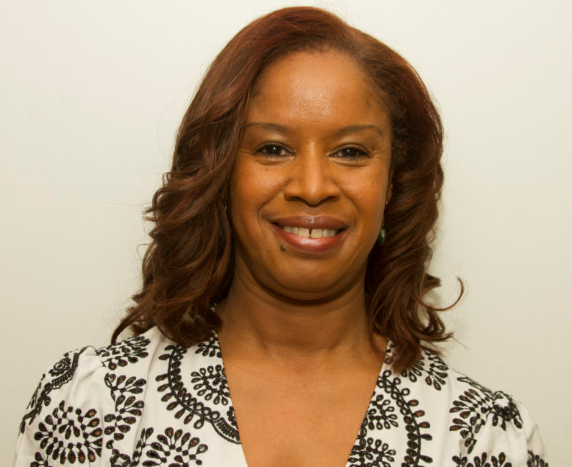 Carlene Fenton

After 17 years working within Senior Management and Training roles in education and training, Carlene Fenton decided to follow her passion of making a difference to individuals lives through challenging mindsets, empowering people & helping them unleash their potential through training,coaching, and consultancy.
Carlene is an International Trainer as well as the Business Operations Director and founder of Dynamic Client Solutions (DCS) Ltd. She has built many successful training teams and has managed budgets of over £6million. Carlene's mission is to empower and develop people's skills in order to future proof individuals' and businesses. She often delivers workshops on Leadership and Managment as well as Data Protection and Security Protection. She refers to both these areas as key components to sustainable businesses and employment progression.
Carlene has trained business owners and staff at all levels of large and small organisations how to become effective gate keepers of data security and leaders.
Carlene's favourite quotes are:  
"We shouldn't ask our customers to make a trade off between privacy and security. We need to offer them the best of both. Ultimately, protecting someone else's data protects all of us."—Tim Cook's recent speech on privacy and security
'"Leadership is the capacity to translate vision into reality." - Warren G. Bennis

All course attendees will have the opportunity to progress onto Dynamic Client Solutions (DCS) Nationally accredited programmes for Data Protection & Security Protection
FAQs

How can I contact the organiser with any questions?
For more information on the Data Protection and Cyber Security qualifications please call on 020 7175 7735  or courses@dcstraining.co.uk or contact Go Live UK Ltd to find out more.
What are the start and end dates for this course?
Each class lasts a day and is date is subject to change
25th September  2019

What's the concessions criteria?
Accredited courses may be provided for government subsidised under eligibility criteria please contact courses@dcstraining.co.uk to find out more.
Terms and Conditions
This training is only suitable for people who are 18 years of age or above.
We reserve the right to refuse anyone admission to the event for whatever reason.
You will be required to register at the event which includes signing in with your full name, email address and mobile number. We adhere to the GDPR policies with regards to your data and will not pass your data on to anyone else, any other organisation or enterprise. You are always easily able to unsubscribe from our future communications.
We do not allow people to promote themselves, other products or services at this training because it distracts the attendees from the focus of the day. Should you be caught promoting yourself, other products or services you will be asked to leave and legal action may be taken against you.
We do not allow recordings of the event in any form as this breaches copyright. If you are found to be recording the training in any way then you will be asked to delete the content and we reserve the right to check your devices for any recordings.
We reserve the right to change the times, dates and venues for this event for whatever reason.
This training is comprehensive and it's important that you attend all of the sessions because missing sections of the training will impact the end results promised above as well as compromise your ability to participate in the group.
When & Where

EC2A 2BX London
United Kingdom


Monday, 12 August 2019 from 09:30 to 13:41 (BST)
Add to my calendar
Organiser
We are a professional consultancy service and training provider, delivering a range of online courses, short courses and Apprenticeships. 
Dynamic Client Solutions (DCS) Ltd understand the needs of those looking to build exciting careers and develop skills and knowledge to offer the opportunity for personal career growth. This is addressed by providing the right training solutions tailored to business' and individuals' requirements, by delivering Apprenticeships, QCF standalone qualifications, short courses and corporate courses. Dynamic Client Solutions (DCS) Ltd also works hard to aid our community by providing relevant projects to help individuals find working opportunities and personal development.