Description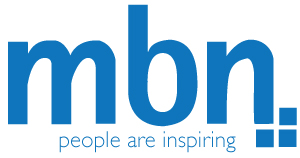 MBN are proud to announce that we will be hosting our first data event outside of the UK in one of the world's leading startup cities, Berlin.
This event will take place on Thursday 21st April 2016 in Germany's largest startup campus, Factory.
Factory brings best in class technology businesses together with early stage startups and talents by providing an outstanding work environment, quality events and a curated community of founders. Empowering entrepreneurs and innovators is our mission.
The evening will consist of 2 presentations followed by Q&A, networking, pizza and drinks.
Agenda
6pm – 6.30pm – Registration & Drinks
6.30pm – 6.50pm – Introduction, Paul Forrest, Chairman at MBN Solutions
6.50pm – 7.25pm – 'Putting the Science into Data Science' by Suresh Pillai, Director Media and Marketing Analytics at ProSiebenSat.1 Media AG. Followed by Q&A
7.25pm – 8.00pm – 'Data Science - Dreams, Reality, Future' by Dr. Alexander Weiss, Head of Data Science at GetYourGuide. Followed by Q&A
8.00pm – 8.10pm – Closing Remarks, Paul Forrest, Chairman at MBN Solutions
8.10pm – 9.00pm – Networking, Nibbles & Drinks
---
Speaker 1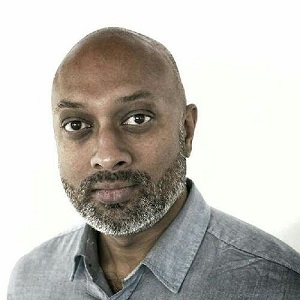 'Putting the Science into Data Science' by Suresh Pillai, Director Media and Marketing Analytics at ProSiebenSat.1 Media AG
Suresh will present examples from his broad experience in Marketing Analytics to demonstrate that creativity and a scientific mindset is required to get closer to the truth with analytics.
The on-line poker ecosystem: Minnows, Dolphins, & Sharks

Marketing channel incrementality: It's about the customer, not the channel

Multi-click attribution: don't be a monkey

Who's watching? Using predictive modeling in a non-tracked world to tag who TV is bringing to your site
Bio - Suresh leads the Media & Marketing Analytics team at ProSiebenSat.1 Digital & Adjacent. As ProSiebenSat.1 expands its digital portfolio, Suresh's mandate is to understand in depth the impact of TV advertising on the performance of assets in this portfolio. This includes the interaction of TV with online marketing through complex attribution models. In parallel, he is driving a program to build a unified customer view across the assets.
Prior to this, Suresh led the European Customer Analytics team at eBay. His focus was on optimising customer understanding and customer experience, through CRM and personalisation. In addition, he made substantial contributions to eBay's understanding of attribution and incrementality.
Suresh has over 10 years experience in predictive modeling, social network science, and self-adaptive algorithm design; plus a broad understanding of science, computing, and technology, enabling him to motivate and coordinate diverse teams to analytics innovation. He is always eager to bring a fresh & unique perspective from his background in theoretical physics and complexity sciences.
---
Speaker 2
'Data Science - Dreams, Reality, Future' by Dr. Alexander Weiss, Head of Data Science at GetYourGuide
Harvard Business Review named data scientist the "sexiest job of the 21st century" in 2012. Four years later, the profession still exerts a lot of fascination. It holds out the prospect of a successful industry career to graduates and young professionals with an analytical background. MOOCs and boot camps promise to teach missing skills within weeks. At the same time, companies are desperately looking for new business opportunities generated by their data. Data science is a big promise for all persons involved.
Unfortunately, a good part of the fascination data science awakens is caused by the term's vagueness. From analytics to data engineering, from statistics to machine learning - the potential skill set is comprehensive; from operations research to research & development, from business intelligence to data analytics - the potential list of names for the corresponding departments is long. Several of those departments sometimes exist next to each other.
In this talk, Alexander explains what he considers as the invariant core of data science independent of the naming and the tools. This is especially important in a time when parts of data science that were considered as essential before become more and more an automatized commodity.
Bio - Alexander is Head of Data Science at GetYourGuide, one of the world's most successful online travel startups.
After receiving his PhD in econophysics from TU Berlin, Alexander worked as a risk manager at the world's third largest reinsurer, Hannover Re, where he applied prediction models to estimate the company's losses due to natural catastrophes. When he discovered data science and the fast-paced startup world, he did not hesitate to leave his mapped out career path and started working at the small, Berlin based mobile advertising startup Trademob. He spent the next 3.5 years on building and improving their real-time bidding platform for mobile ads. Currently, Alexander is shaping the data science department at GetYourGuide, where he and his team support stakeholders from all business units with their analytical and predictive challenges.
Alexander is also the founder and organizer of "Algorithms & Data Challenges Berlin", one of Berlin's most popular data science meetups, and advisor of "Data Science for Social Good Berlin", an initiative to support social organizations with data science pro bono.
---
Chair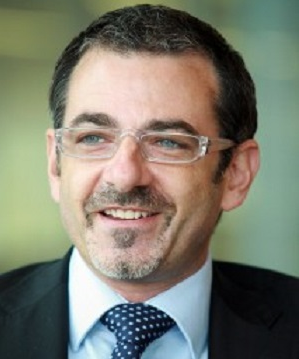 Event Host by Paul Forrest, Chairman at MBN Solutions
Bio - Paul Forrest has some twenty-five years' experience of helping businesses to solve complex business problems, deliver their transformation goals and to achieve tangible strategic outcomes. Hands on and deep thinking, he has worked with many FTSE 100 clients, Global 500 businesses and major Government entities around the world including Ford Motor Company, VAG Group, BAE Systems, GSK, AkzoNobel, RBS, HBOS, Diageo, Bacardi, Wal-Mart, British Airways, Virgin Galactic, Etisalat, British Telecom, Vodafone and Allen & Overy. Paul also sits on the board of a number of agile, disruptive and challenger businesses whilst supporting value creation programmes for Private Equity backed businesses.
Particular geographic experience includes North America, Europe and the Middle East with credentials and networked contacts in many US, APAC, GCC and North African countries.
Specialties: Growth services, deal origination, transaction support, lead advisory, commercial strategy, due diligence and Big Data (Insight & Analytics) strategy. Featured in the DataIQ Big Data 100 as one of the most influential people in data and data-driven marketing in 2015 and 2016 and a resident sector subject matter expert at http://www.createtomorrow.co.uk/
---
Click here to view videos of previous events run by MBN Solutions in London and Edinburgh.