A week of data-themed activities and events for people in the UK public sector. 27 Sept to 1 Oct 2021.
About this event
Join us for DataConnect21
27 September - 1 October
Select Register to sign up for our mailing list and receive the schedule.
What is DataConnect21?
DataConnect21 is a week (27 September to 1 October) of online data-related activities and events by and for people working on data in the UK public sector.
DataConnect21 is co-hosted by the Data Standards Authority in the Cabinet Office, and the Government Data Quality Hub at ONS. But the real stars of the show are the teams from across government who will be sharing their work.
We've got activities and events on data architecture, metadata, data standards, data ethics, data governance, data quality, data sharing, data security, API and data exchange, open data and more.
Hear from Covid-19 response teams and organisations transforming the way they use data to help them improve public services.
Participating organisations include Sedgemoor Council, DWP Digital, DAMA UK, HMRC, National Innovation Centre for Data, Department for Education, Open Data Institute, Office for National Statistics, Open Data Institute Leeds, NHSX, Manchester Digital, Cabinet Office, Information Commissioners Office and many more.
How do I register to attend?
Use this Eventbrite page to register your interest in attending. We'll send you the schedule and keep you updated so that you can sign up for just the events and activities that you are interested in. You don't have to attend the whole week - it's a data pick 'n' mix!
Who is DataConnect21 for?
DataConnect21 is open to all public sector staff. If your role involves data in some way, whether you work for local government, devolved administrations, arms-length bodies, regulators, public sector partner organisations or central government, DataConnect21 is for you.
You may be a delivery manager, developer or product owner working on a data project, you may be a data engineer or architect or data protection officer. Activities and events throughout the week will be online, so you'll be able to attend from wherever you are.
We're also planning an in-person day in Manchester on Thursday 30 September for those based in and around the city.
Register your interest in attending this free event using this Eventbrite page.
How can I contact the organisers?
Contact the organising team at dataconnect21@digital.cabinet-office.gov.uk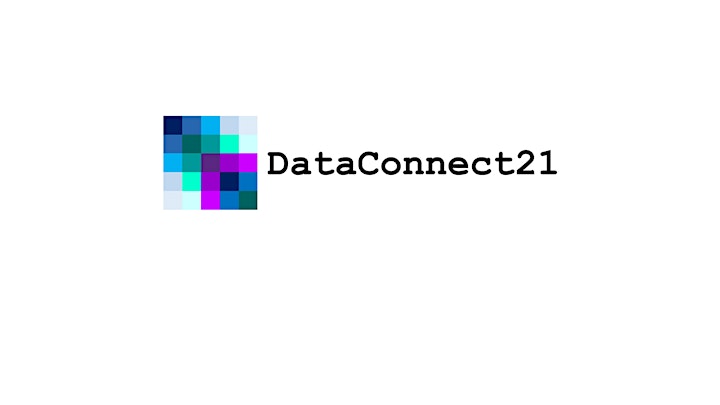 Organiser of DataConnect21 - a week of data-themed activities 27 Sept -1 Oct