Description

The UK Data Service is hosting a panel session and networking event on the evening of 13 October 2016 from 4 pm at the Lighthouse, Glasgow.

Hosted by Matthew Woollard, Director of the UK Data Service, a panel of leading data innovators will explore data re-use in policy and research, sharing their experiences of demonstrating data enhanced impact.

Matthew Woollard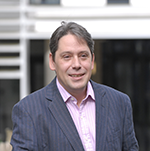 Matthew is the Director of the UK Data Service. He provides strategic direction for the Service and leads on data curation, archiving and preservation activities.

Confirmed speakers include:

Keynote Speaker: Roger Halliday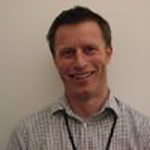 Roger started as Chief Statistician at the Scottish Government in November 2011. Before that, he worked in the Department of Health in England as a policy analyst managing evidence for decision making across NHS issues. He qualified with a degree in statistics in 1993 from St. Andrews University and joined the Department of Social Security (as was) as an assistant statistician. He worked for spells at the Department of Health in England and in a number of statistical and policy making roles at the Scottish Government before leaving in 2005. His areas of expertise are around children, learning, skills and the economy, as well as in health.


Rosemary Agnew

Rosemary Agnew is the Scottish Information Commissioner. She was appointed on 1 May 2012 for a fixed term of six years. She was previously the Chief Executive of the Scottish Legal Complaints Commission and Assistant Ombudsman at the Local Government Ombudsman in the UK, so has considerable experience of regulatory roles and complaint handling. Rosemary regulates FOI law in Scotland, including the duty to proactively publish information. Rosemary will share her experience of the importance of having a planned approach to the publication of data and how it can result in positive impact – getting it wrong can have the opposite effect!

Gillian Docherty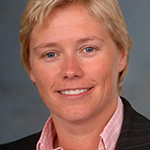 Gillian is Chief Executive Officer of the Data Lab and has over 22 years' experience working in the IT sector. Gillian is responsible for delivering the strategic vision set out by The Data Lab Board, the aim of which is to create over 250 new jobs and to generate more than £100 million to Scotland's economy. Prior to this Gillian held a range of Senior Leadership roles at IBM UK including Leader for Software Business in Scotland, Systems and Technology Sales Leader and Territory Leader for General Business Scotland. Gillian is on the Board of Tech Partnership Scotland and is also a Board member of the Glasgow Chamber of Commerce.

Sally Kerr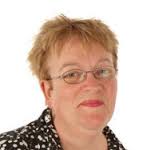 Sally is Digital Innovation Manager at Edinburgh City Council, developing the Council's approach to digital innovation to support strategic outcomes and priorities. Sally is responsible for the Council's open data strategy, expanding its publication programme, development of use cases and identifying opportunities for city partnerships and community engagement.
Des McNulty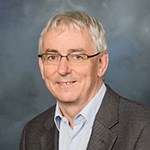 Des is the Deputy Director of Policy Scotland, the University of Glasgow and is a sociologist and public policy specialist with 20 years experience in the higher education sector. In his role with Policy Scotland, Des has responsibility for engaging with central and local government, non-departmental public bodies, business and third sector organisations and linking them with academics and the research being generated in the broad public policy field at the University of Glasgow.


Bill Roberts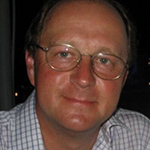 Bill is the founder of Swirrl, which developed the linked data publishing software used by http://statistics.gov.scot/, working on PublishMyData and blogging at http://blog.swirrl.com.


Piyushimita (Vonu) Thakuriah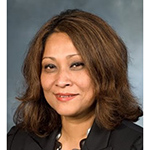 Vonu is the Director of the Urban Big Data Centre. She is also Professor of Urban Studies and Affiliated Professor of the School of Engineering in the University of Glasgow, and holds the Halcrow Chair of Transport.

The aim of #DataImpact2016 is to showcase the impact of data infrastructure such as the UK Data Service, with a focus on our stakeholders and the benefit such infrastructure can bring in the achievement of their objectives. The format of the evening is as follows:
16:30: A short introduction by Matthew Woollard, Director of the UK Data Service

16:45: Keynote by Roger Halliday
17:00: Each panellist will speak about their use of data to achieve impact
18:15: Q&A and audience discussion
19:00: Refreshments and networking
20:00: Close
By the end of the session it is anticipated that the panel in discussion with conference delegates, will have elicited a range of examples demonstrating data enhanced impact - from research to implementation - and a set of actions for further enhancement/understanding of how infrastructure investments such as the UK Data Service can increase the impact of data access and re-use in research and policy, resulting in more impact and an increased social and financial return on investment.
The event is free to attend and delegates will comprise an audience of researchers, policy-makers and commercial data users.
We look forward to seeing you @DataImpact2016
---
See what happened at #DataImpact2015: