DataVisFest on (In)equality and Inclusion
Description
How might visualising data about inequality and inclusion help to engage people with these critical issues and make data about inequality tangible, visible, and more usable? This event is for everyone interested and/or skilled in data visualization, data analysis/data science, physical making, graphic design, storytelling, open data etc..

Schedule:

https://datavisfest.wordpress.com/page/
If you are interested in exploring this question, join us for the DataVisFest, a

DataFest

fringe event which will bring together data holders, data visualisation novices and experts, data scientists, designers and anyone interested in this topic to develop creative data visualisation concepts, prototypes, and future collaborations. The aim of the event is to create data visualisations that will help a broader range of people to become better informed about and engage with issues of inequality and inclusion in their communities and beyond. Outputs of the event may take the form of physical visualisations, interactive data visualisation on the web (d3), data analysis with python, visualisation in unity and VR.
This event is organised by the University of Edinburgh

School of Informatics

and the

Edinburgh College of Art

. Participants will have the opportunity to learn new skills through tutorials and workshops and will work with datasets from our data collaborators, including Scottish Government, CRESH (Centre for Research on Environment, Society and Health) and others.
Two types of tickets are available – General Admission and Data Vis experienced. Please select Experienced if you have some foundation in data visualisation and/or data science skills. Otherwise please select General Admission. There will be a waiting list once tickets are sold out, and we will release tickets as they become available.
For more information, please contact:
·
Benjamin Bach,
Lecturer in Design Informatics and Visualization, University of Edinburgh
·
Cat Magill,
Research Associate, University of Edinburgh
·
Ewan Klein

, Professor of Language Technology, University of Edinburgh
Sponsored by School of Informatics, University of Edinburgh and SICSA* - The Scottish Informatics & Computer Science Alliance. Hosted by Design Informatics and the University of Edinburgh.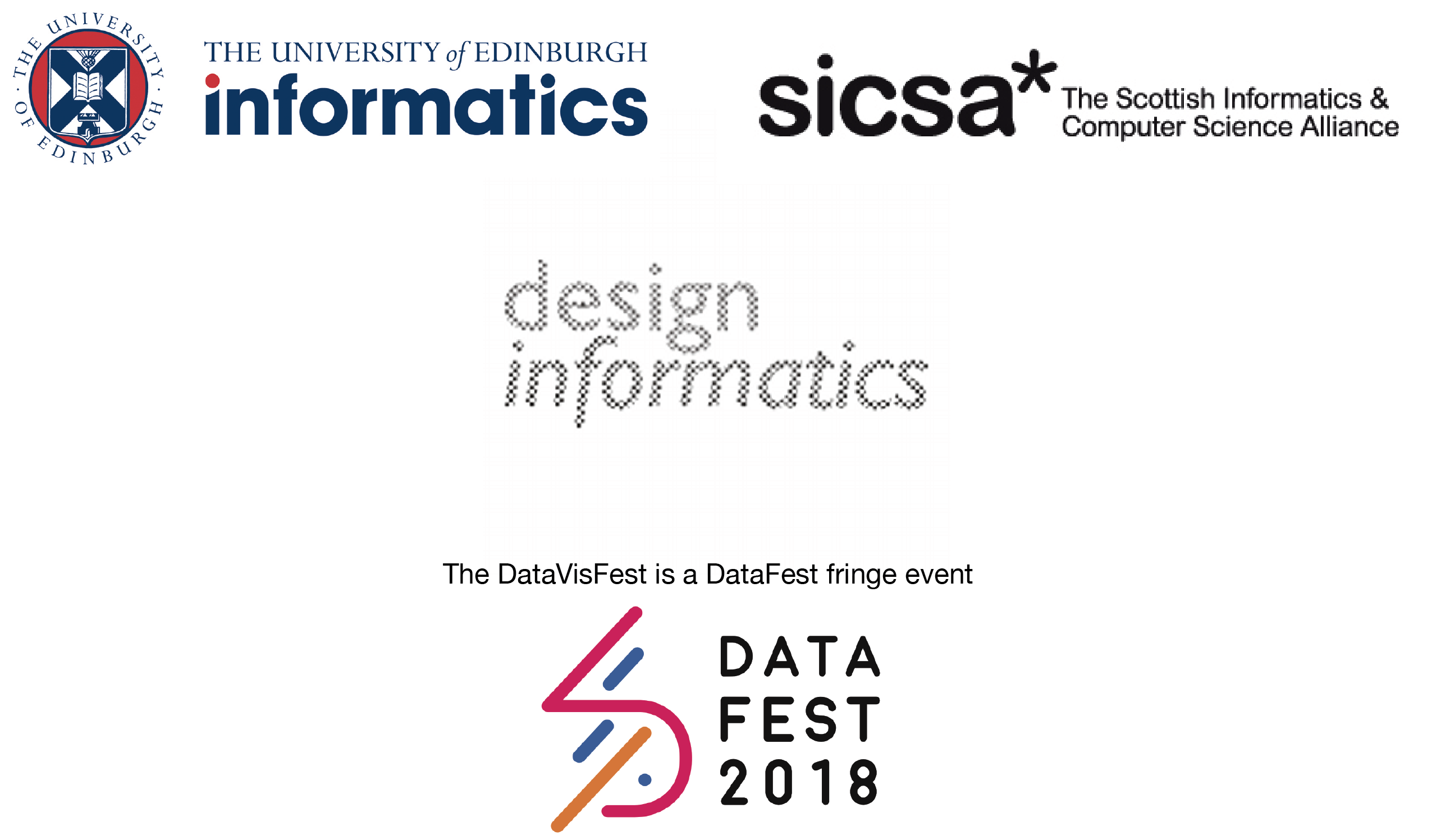 Organiser of DataVisFest on (In)equality and Inclusion