You are successful, talented, powerful, and yet you still haven't found that special someone and the biological clock is ticking.
About this event
Dating for Women Corporates, CEOS, Entrepreneurs and Professionals
Maybe you are of a certain age, successful, talented, powerful, and yet you still haven't found that special someone and the biological clock is ticking, and you know you need to do something and now if you want to have a happy, healthy, lasting relationship in which you can have a family.
Are you afraid that by being feminine you will give your power away and get hurt again?
Are you afraid to open up your heart again when you have been hurt so many times before?
Are you confused about how to let pleasure in when men either bore you or misunderstand you?
Are you afraid to be vulnerable when you have had to fight, be tough, be strong to get to where you are?
How can you be yourself when it seems yourself frightens men away?
"Can you really have it all?"
A successful career and a happy fulfilling relationship and family
In my 25 years of coaching hundreds of successful individuals, this is by far one of the most common questions I get asked.
And the answer I always gave them and still do to this day is a resounding
YES
Yes, you can find a partner who values you, respects you, supports you, cherishes you, loves you.
A partner who you also can value, respect, support, cherish and love
Yes, you can find someone who is confident enough as a man to accept you for who you are
Yes, you can find the one, true love, your rock who will stick with you through all the ups and downs
Yes, you can find the man with whom you can stay in love and who will stay in love with you until the end
And yes it can be effortless
The catch?
You have to let it happen to you.
Alright, perhaps it's more involved than that but hear me out.
You are:
Successful, accomplished and own your own home, typically a beautiful apartment or house
However, though money is important, you work to create meaning and enjoy your life not just for money
You are financially comfortable, earning £75K plus a year
You don't take prisoners and are quick to judge
Men often find you intimidating
You want to find that special big love in your life
You won't settle for less than the real thing
You want to connect with your feminine self
You are afraid to show the tender warm, vulnerable side of you
You find it hard to let go and accept pleasure whilst being clear you want a commitment relationship
You think if you share vulnerability you will frighten men away
Underneath the professional masculine exterior there is a fragile feminine spirit
You have been hurt and let down in love relationships
You have growing stressful awareness that the biological clock is running, and you might miss your chance for a family
You think you need to win over a man before you can talk about having a family
Though you are afraid to show it, you are incredibly romantic
You are increasingly more uncomfortable dating as a woman her 30's
You over work not to feel the longing for a relationship
You don't have as many of the answers as you think you do
You are the kind of person who never gives up on any of your goals
You are willing to go the extra mile to achieve what you want in life
If there was a full proof strategy for dating and finding the right partner you would take it immediately
You are willing to pay for premium rates for a premium service
Your usual success plans and efforts for finding the right partner to create a family have not worked out
You are not afraid to take action
DOES THAT SOUND LIKE YOU?
Too often dating coaches and teachers will give you all kinds of tips and tricks to help you text or slay him on the first date and then you end up just repeating the same old patterns of dating someone who doesn't interest you or who does and then disappears, or worse getting hurt all over again.
Alternatively, you can go to a psychotherapist or a counsellor who will get you to dig up all sorts of old pain for months and months and that doesn't work either
Or you can go to some kind of wo-wo spiritual fantasist who gives you the modern-day equivalent of a magic spell and that also doesn't work.
I should know I tried them all.
But I would like you to imagine
• Meeting the Kind of Person who Matches Your Values and Joy
• Putting into Place a Strategic Plan to help you Find Him
• Maintaining the Emotional Confidence and the Detachment to Follow Your Heart Without Losing Your Head
• Developing a Relationship That Allows You to be Completely Yourself
• Succeeding in Your Relationship as You Have in your Professional Life
• Transforming Self-Sabotage Patterns into True Love and Low Self-Worth Emotional patterns into Self-Value
• Dating with Ease and Serenity Instead of Stress and Anxiety
• Finding Relationship that is Lasting, Fulfilling and Happy
It took me many years of heartbreak to learn this and now I have developed a very simple method that I know can help you.
If you want to know the framework, I've used with my clients to help them make the successful transformation to finding the love they deserve then this workshop might interest you.
I have thirty-five years of training and experience and as a teacher, coach, counsellor, healer and Mentor and I am the founder and owner of the Award-Winning COURAGE ENTERPRISES business. My successful COURAGE brand has been positively reviewed by The British and American Press and appeared on radio and Television and my team and I specialize in the fields of Dating Love and Relationships, Creativity, Business and Spirituality. It is our aim to communicate a formula for Love, Health, Wealth, Happiness and BALANCE on all Levels. It is my intention to show you how you too can TRANSFORM YOUR LIFE and find love.
Disclaimer: All references to individual cases are meant as examples only of what can be possible. Every client is different, and we can't guarantee results of any kind. These groups are not intended as a replacement for medical or therapeutic professional help should it be necessary. I have extensive training in psychology, coaching and healing however I am not operating here as a counsellor, psychotherapist or professional healer. Rather, I am offering my wisdom and the experience as an ordinary person who seems to have a gift for lifting people up emotionally and spiritually, empowering them to change, and healing people who are open to my help.
Privacy: Please note that in alignment with the latest GDPR compliancy laws in the UK we wish to notify you that by registering for this workshop you are giving Lorrayn de Peyer and her team permission to contact you by email regarding details about this workshop, news and events we put on. You have the option to unsubscribe at any time and your email address will under no circumstances be shared with any third party. We thank you for your consideration and support of our wish to uphold and guard your privacy at all times.
FAQs
• Who is this event aimed at?
For everyone who wants to bring love into their life whether a new love or improve an existing relationship.
• What will I get out of this event?
This is a powerful workshop aimed to give you practical information and the experience of fulfilment through a short Meditation.
• Who is the organizer of the event?
Lorrayn de Peyer of COURAGE Enterprises
• Who to contact with any questions?
Please email welcome@lorrayndepeyer.com
• Is it OK if the name on the registration/ticket doesn't match the person attending Is that okay?
Yes, only please let us know with the email address of the new person
• Who to contact with any questions?
As above
• What can/can't I bring into the event?
The event has a behind closed doors policy, so please do not record the event or bring in strangers who have not enrolled.
• Can you give in-house training upon request for myself, my team or my business?
Yes, we have a wide range of team building and coaching sessions available. Please email welcome@lorrayndepeyer.com
• Do you give 1-2-1 Coaching Sessions?
Yes. Please contact our office via email welcome@lorrayndepeyer.com for details.
Lorrayn de Peyer is one of the UK's Premier Dating, Love and Relationships Experts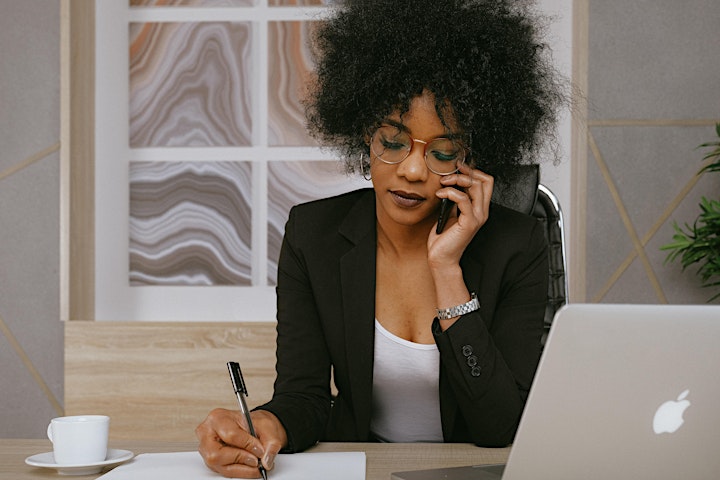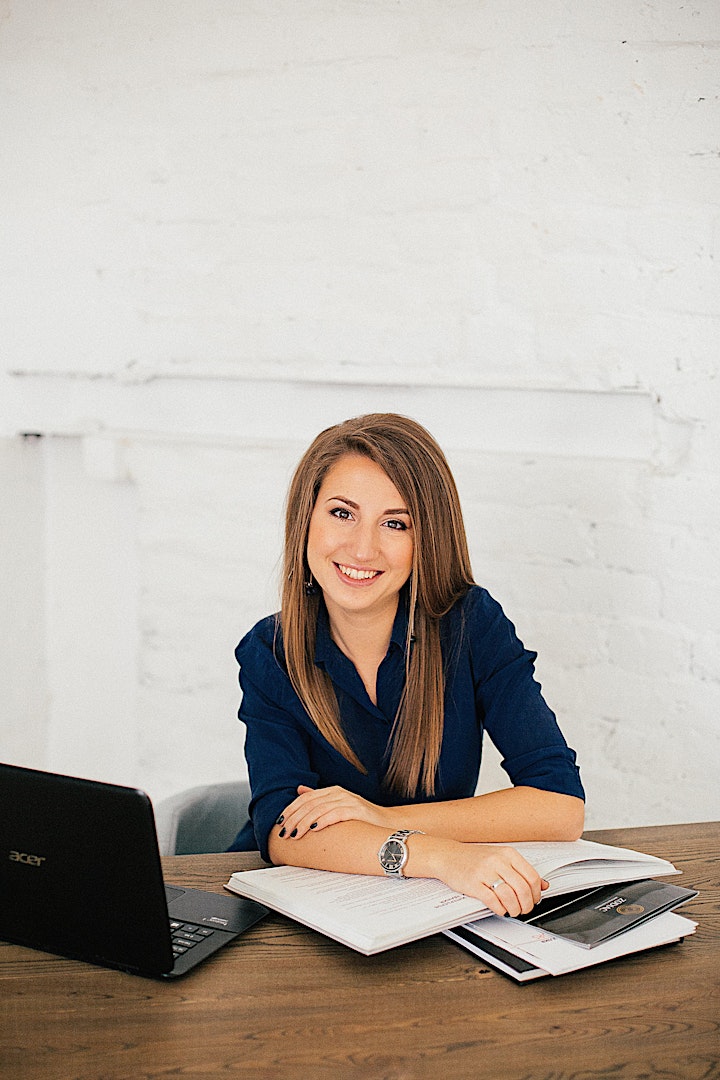 Organiser of DATING FOR HIGH FLYING WOMEN CORPORATES, CEOS, ENTREPRENEURS, PROFESSIONALS
THE COURAGE TO CONNECT is an organization dedicated to the fulfilment of the human potential. Its mission is to educate, encourage and inform the individual on how to attain HEALTH, WEALTH, LOVE AND HAPPINESS in all areas of their lives and become the very best human beings they can be.
We offer Executive, Relationship, Career, Creativity and Well-Being Counselling and Coaching on a 1-2-1 basis and in groups and also organize Social Speed Dating and Speed Friending Events in London and the South West.
It is a holistic approach to personal development created by Lorrayn de Peyer. Details of events can be found on www.thecouragetoconnect.com
COURAGE seminars, workshops, classes and retreats are also available. They include information, experiential psychology techniques, music, meditation and quantum visioning that leads the participant to experience an energetic exchange that raises their vibration and changes the pivot of their lives for the better.
www.lorrayndepeyer.com is an Empowerment Coach, Energy Counsellor, Professional Speaker, Kundalini Yoga Practitioner and Artist in the Music Business. She has not only facilitated the growth of thousands of people with her award-winning COURAGE business and music, she is also in the UNIQUE position of having experience and training in business, music AND in Psychology.
For the last 35 years Lorrayn has supported thousands of people unlock and develop their creative potential, move through their fears and negative thinking towards self-expression, growth, vitality and more abundance on all levels.