Experience Bowie's Brixton & Soho and celebrate 75 years of David Bowie! Hear classic songs, stories & visit famous landmarks throughout!
About this event
David Bowie - From Birth To Stardom : 75 Years Of Bowie Double Tour!
Bowie Tour London presents two very special David Bowie Musical Walking Tours in a single day that will celebrate Bowie on his 75th birthday.
Your tour will begin in David Bowie's vibrant hometown of Brixton on an all-encompassing journey from birth to death that delves into the legendary singer's roots and family history. You will then be taken to the heart of London's dynamic West End district where you will explore Soho on foot and learn of David Bowie's incredible rise to stardom, the making of his classic albums, the brilliant musicians Bowie worked with and the people and concepts that inspired his famous game-changing persona, 'Ziggy Stardust'.
Our tour will feature both famous and more obscure David Bowie landmarks, stories and anecdotes from his life. Classic songs performed acoustically on route.
Songs included on our double tour:
- Space Oddity
- Ashes To Ashes
- Rebel Rebel
- "Heroes"
- Changes
- Life On Mars
- The Jean Genie
- Ziggy Stardust
...and many more!!
Landmarks:
Here are just 6 out of 17 landmarks included on our special one-off double tour!
- Stand outside the house where a young David Robert Jones was born and learn of the fascinating and often tragic family history that inspired some of his greatest songs.
- Visit David Bowie's very first primary school and learn of his often rebellious nature from a very early age and a nonconformist outlook that shaped the artist we know and love today.
- Learn the history of Jimmy C's famous David Bowie Mural and the story behind Brian Duffy's iconic 'Aladdin Sane' photography that the image is based on.
- Visit the studio (marked by a plaque) where David Bowie recorded some of his most famous songs including the album that made him a huge star; The Rise And Fall Of Ziggy Stardust And The Spiders From Mars.
- Walk down London's original Tin Pan Ally where a young David Jones and his close friend and musical rival Marc Bolan would plot their rise to the top!
- Stand in the spot where David posed for the cover of his 1972 breakthrough album, 'Ziggy Stardust', view the 'Ziggy' plaque and learn the strange and fascinating story behind the album's famous sleeve, its classic songs and unique concept.
Meeting point: Your tour guide will be by the tourist information map near Brixton Tube Station holding a guitar. We recommend you arrive at least 10 minutes early. There will be breaks throughout the day in both Brixton and Soho.
PLEASE NOTE:
We will be traveling on London Underground between Brixton and Oxford Circus tube station along the Victoria line and the price of the tube is not included in your ticket price. You will need to have this additional travel cost available on the day.
It is advised you book your tour at least a week in advance. Tours will only run with a minimum of 5 people. You will be given 72 hrs notice if ticket sales are low for the tour you have booked onto. If sales increase to 5 people or over, the tour will go ahead and you will be notified accordingly. Full refunds will be given at 24 hrs notice if no further tickets are sold for your tour.
REFUND POLICY: We are not able to offer refunds if you miss the tour. We will, however, do our best to offer you the chance to join another tour at a different time or date, but be aware that this is done at our discretion. It is your responsibility to arrive at the tour meeting point at the time and date selected at the time of booking.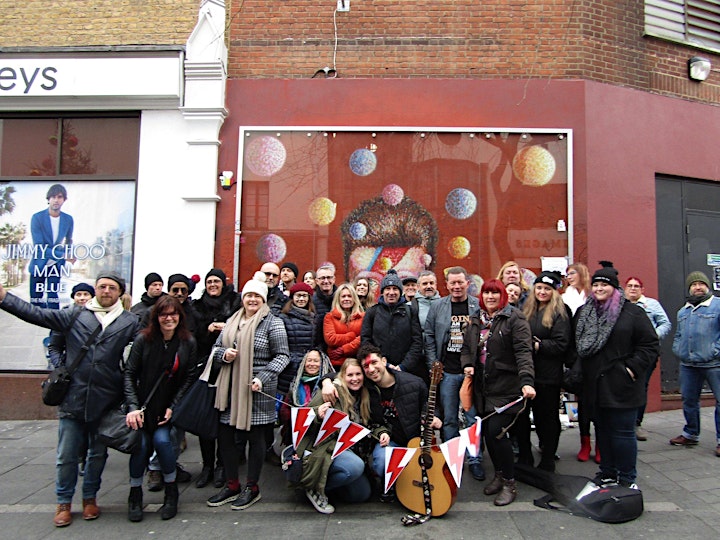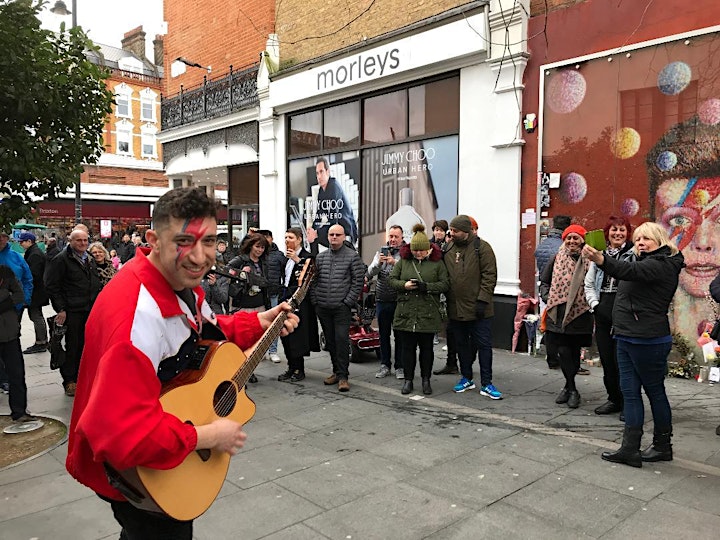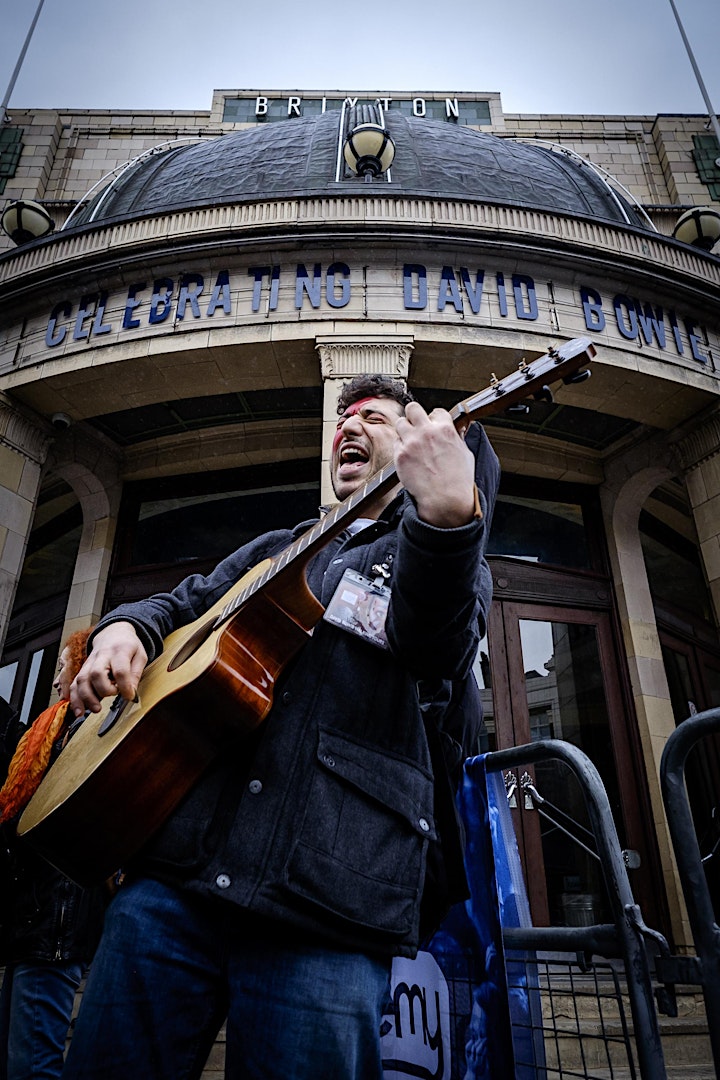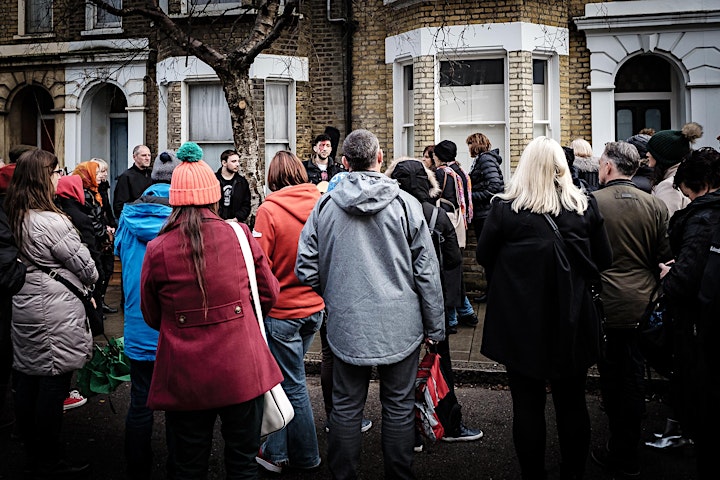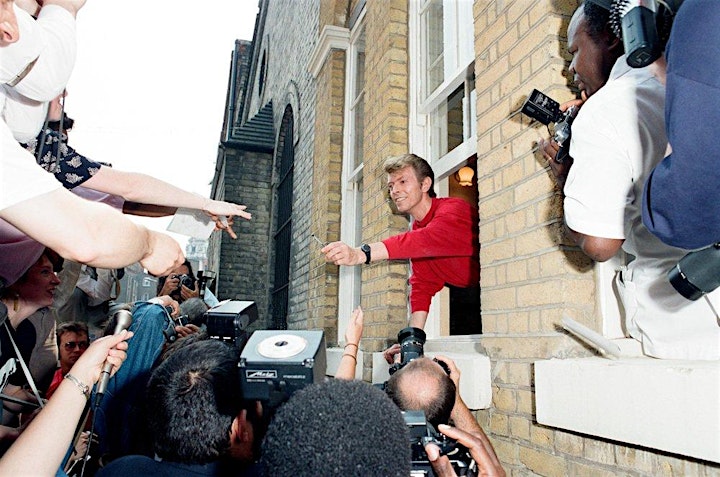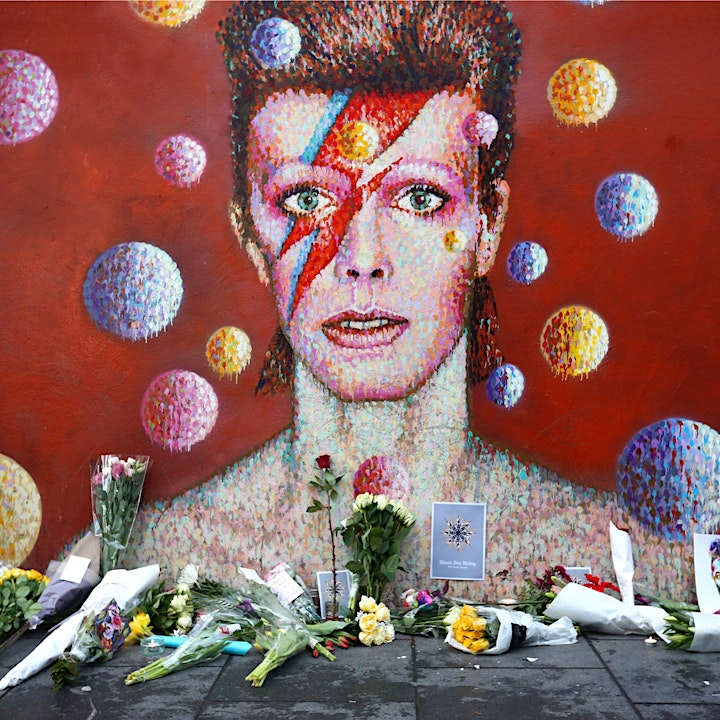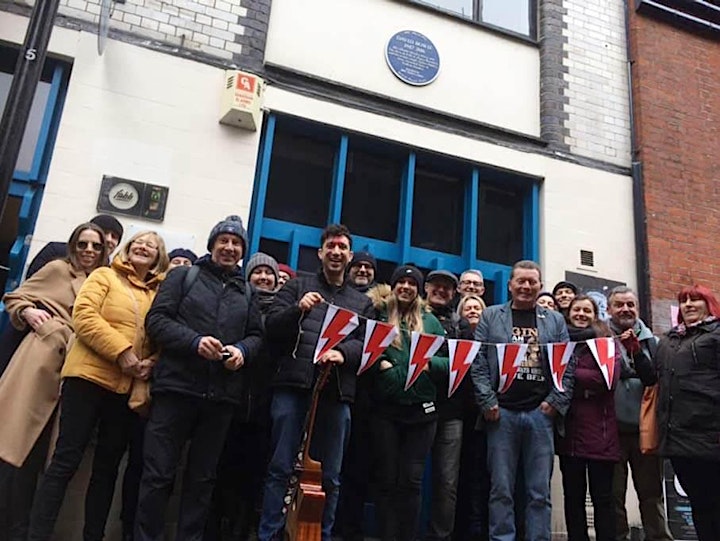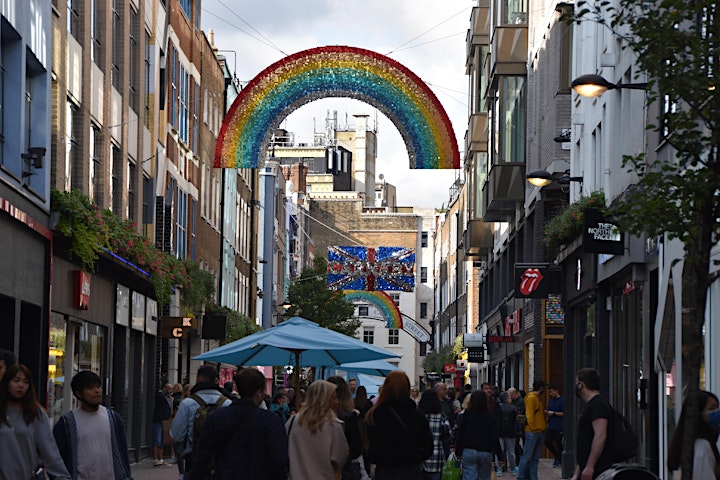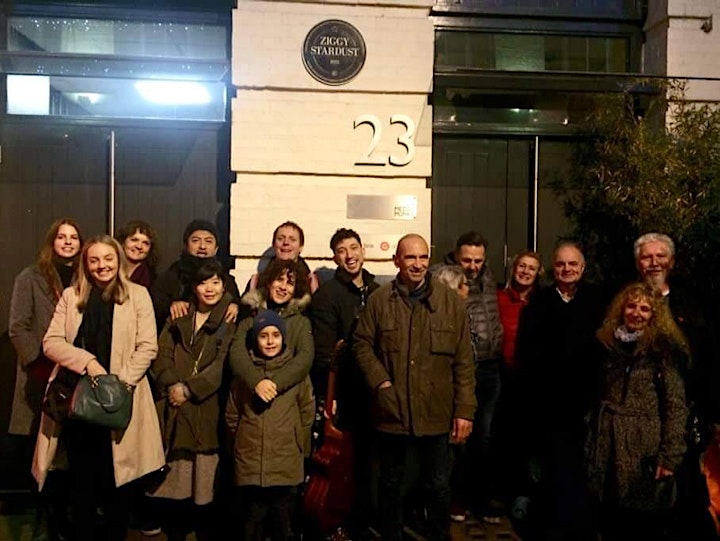 Organiser of David Bowie - From Birth To Stardom : 75 Years Of Bowie Double Tour!
Your tour guide for Bowie Tour London is Nick Stephenson. Nick established London's first regularly running Bowie-themed music tour to pay tribute to the late icon and showcase some of the rarely celebrated landmarks that helped to shape the star's early life and musical career.
A life-long David Bowie fan, Nick looks forward to welcoming you on the walk, which will feature live music to bring to life the the many stories and anecdotes that will fill your 2 hour tour. We hope you enjoy your time with us, and don't forget to give us a 'like' on Facebook or Tweet about the tour: @bowietourlondon