David Briggs is an internationally renowned British concert organist and composer, acclaimed for his musicality and virtuosity.
About this Event
With an extensive repertoire spanning five centuries, David Briggs is known across the globe for his brilliant organ transcriptions of symphonic music by composers such as Mahler, Schubert, Tchaikovsky, Elgar, Bruckner, Ravel, and Bach. David is Artist in Residence at the Cathedral Church of St. John the Divine in New York City. He has built a world-wide reputation for making organ music exciting, inspiring, and accessible to a broad and diverse range of listeners, helping ensure that present and future generations will appreciate, be moved and even changed by, this supreme instrument.
David's recital is the perfect way to celebrate Trinity's successful fundraising for a magnificent new Wyvern organ in the Concert Hall, inspiring the next generation of young organists to take up playing the "King of Instruments."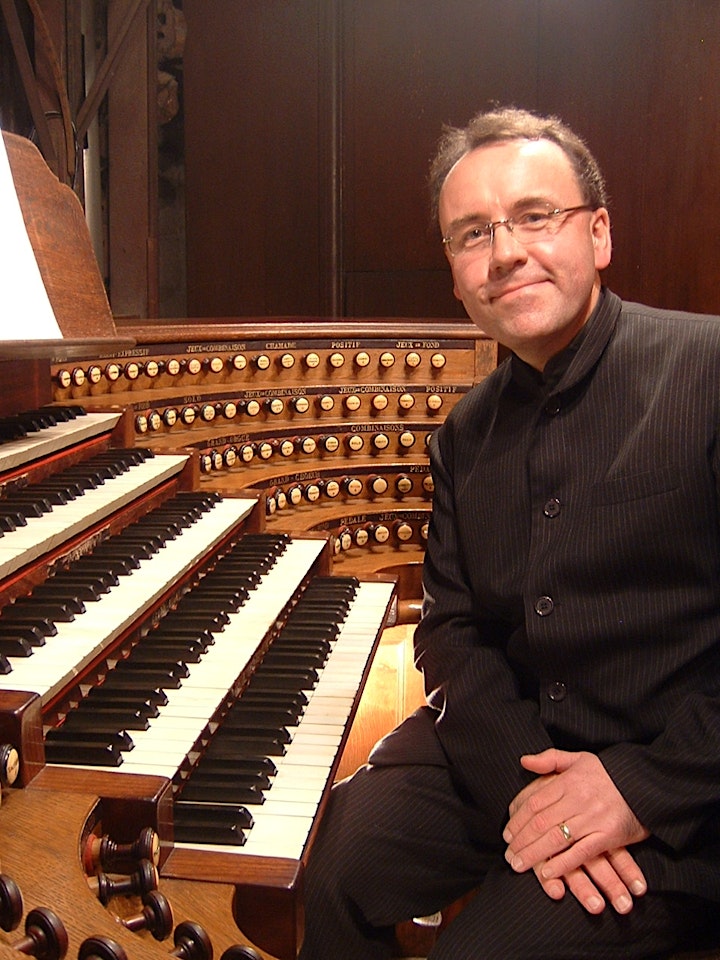 This is a fantastic opportunity to hear world-class organist David at the console of our magnificent Wyvern Organ in what will be its debut outing, following a successful fundraising. The programme will demonstrate the full range and flexibility of the new instrument and will include music by Bach, Widor, Mahler and Dukas. David will also perform one of his celebrated improvisations to the 1917 Chaplin short The Immigrant.