How To Academy presents...David Grossman In Conversation With Belle Donati | More Than I Love My Life
About this event
Driven by faith in humanity even in our darkest moments, David Grossman's new novel asks us to confront our deepest held beliefs about a woman's duty to herself and to her children.
Join International Booker Prize winning novelist David Grossman for a sweeping story about the power of love and loving with courage, exploring the lives of three generations of women dealing with the legacy of war.
An International Man Booker Prize winner whose books have been translated into more than 30 languages, David Grossman is Israel's most celebrated living novelist, an author and peace activist whose work 'work resonates with emotional intelligence, humanity and truth' (Irish Times). He joins us in this livestream event to explore the true story that inspired More Than I Love My Life, his devasting and profound new novel.
On a kibbutz in Israel in 2008, Gili is celebrating the ninetieth birthday of her grandmother Vera, the adored matriarch of a sprawling and tight-knit family. But festivities are interrupted by the arrival of Nina: the iron-willed daughter who rejected Vera's care; and the absent mother who abandoned Gili when she was still a baby.
Nina's return to the family after years of silence precipitates an epic journey from Israel to the desolate island of Goli Otok, formerly part of Yugoslavia. It was here, five decades earlier, that Vera was held and tortured as a political prisoner. And it is here that the three women will finally come to terms with the terrible moral dilemma that Vera faced, and that permanently altered the course of their lives.
David Grossman is the bestselling author of numerous works, which have been translated into thirty-six languages. His most recent novel, A Horse Walks into a Bar, was awarded the International Man Booker Prize 2017, and shortlisted for the TLS-Risa Domb/Porjes Prize 2019. Grossman is also the recipient of the French Chevalier de l'Ordre des Arts et des Lettres and the 2010 Frankfurt Peace Prize.
Belle Donati is a news anchor and arts presenter. She helped launch NBC-Euronews in 2018, anchoring the new channel's flagship breakfast show Good Morning Europe. Previously, Belle worked at France 24 English as an anchor, as well as Al Jazeera English, ITV and BBC Radio 4 as a Producer. As a Culture Correspondent for Reuters, she reported on stories ranging from David Bowie's death to refugee theatre projects on the Syria-Lebanon border.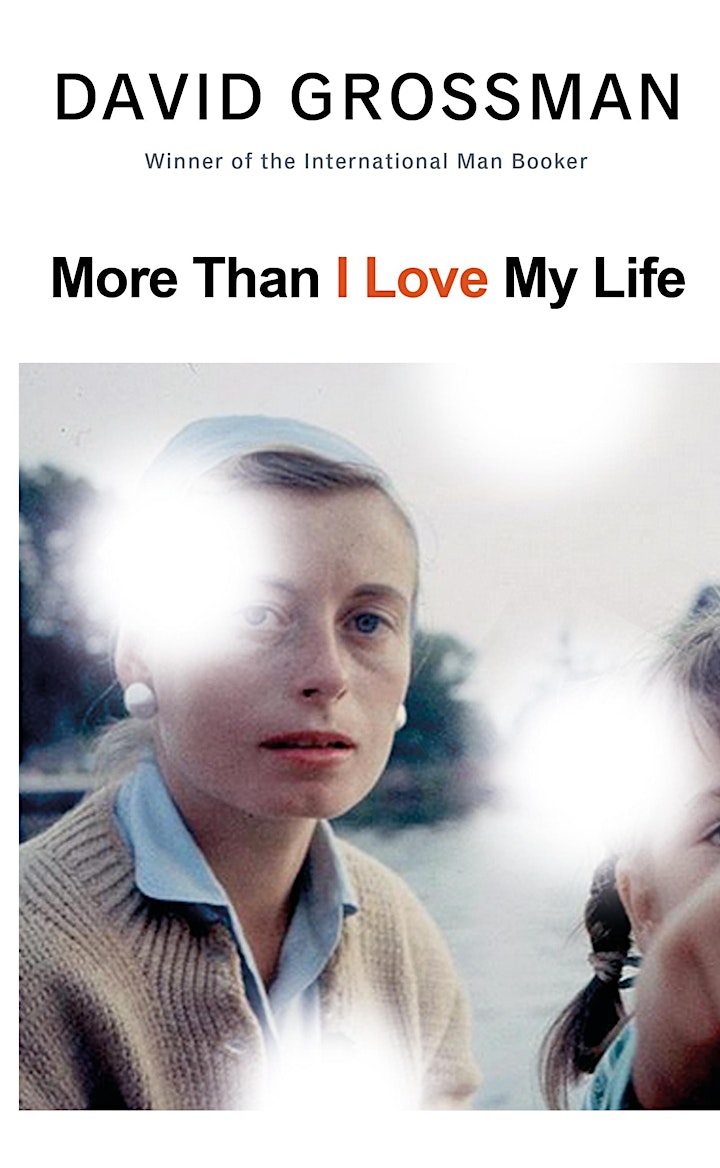 Organizer of David Grossman In Conversation With Belle Donati
How To Academy is an organisation for people who think big. From Nobel laureates to Pulitzer Prize winners, we invite the world's most influential voices to London to share new ideas for changing ourselves, our communities, and the world. 
We host leading artists and thinkers in an unrivalled programme of public talks, debates and conferences – from Yuval Noah Harari to Natalie Portman, Emma Watson to Eric Schmidt.
We help businesses discover transformative new strategies, anticipate the future, and inspire their staff with keynotes and workshops by internationally-acclaimed economists, psychologists, politicians, and thought leaders. 
We offer masterclasses live and online with experts in essential twenty-first century skills, like leadership, public-speaking, decision-making and resilience. And we make books, podcasts and films to share insight and innovation around the world.