Overpaid, Oversexed and Over There: How a Few Skinny Brits with Bad Teeth Rocked America with David Hepworth
About this event
David Hepworth has written best sellers about music in 1971 ("Never A Dull Moment"), the rise and fall of the rock star ("Uncommon People") and the era of the LP ("A Fabulous Creation") and with his latest book "Overpaid, Oversexed and Over There" he takes on the extraordinary of the time when English bands travelled to America with a dream in their hearts and a commotion in their trousers.
He'll be recounting a story which started with the Beatles arriving at Kennedy and ended with Bruce Springsteen arriving at Wembley Stadium and involves money, ego, sex, fashion, music, outright absurdity and some interesting insights into both the American and the British characters.
Plus anything else he feels like!
Event and Book combo tickets available (UK carriage included) as well as Event only options - attend in person in Manchester or join our livestream wherever you are around the globe!
There will be a dedicated Book-Signing event immediately afterwards. For Attend In Person tickets, books will be available for collection at the event.
Book Overview:
The Beatles landing in New York in 1964 was the opening shot in a cultural revolution nobody predicted. Suddenly the youth of the richest, most powerful nation on earth was trying to emulate the music, manners and the modes of a rainy island that had recently fallen on hard times.
It wasn't just a one-day affair. It wasn't just about one group. For a dizzy couple of years it was assumed that whichever group had most recently tumbled down the steps of a BOAC airliner and on to The Ed Sullivan Show was possessed of some special magic that Americans could not hope to match.
The resulting fusion of American can-do and British fuck-you didn't just lead to rock and roll's most resonant music. It ushered in a golden era when a generation of kids born in ration card Britain, who had grown up with their nose pressed against the window of America's plenty, were invited to wallow in their big neighbour's largesse.
It was a time when everything that was being done - from the Beatles playing Shea Stadium to the Rolling Stones at Altamont, from the Who performing their rock opera at the Metropolitan Opera House to David Bowie touching down in the USA for the first time with a couple of gowns in his luggage - was being done for the very first time.
Rock and roll would never be quite so exciting again.
David Hepworth is the author of six books on music including 1971- Never a Dull Moment: Rock's Golden Year, Uncommon People: The Rise and Fall of the Rock Star and A Fabulous Creation: How the LP Saved Our Lives.
He has been writing, broadcasting and speaking about music and media since the 70s. He was involved in the launch and editing of magazines such as Smash Hits, Q, Mojo and The Word, among many others. David was one of the presenters of the BBC rock music programme The Old Grey Whistle Test and one of the anchors of the corporation's coverage of Live Aid in 1985.
He currently divides his time between writing for a variety of newspaper and magazines, speaking at events, broadcasting work, podcasting at www.wordpodcast.co.uk and blogging at www.whatsheonaboutnow.blogspot.co.uk. Throughout the past year he has co-hosted (with Mark Ellen) well over a hundred Word In Your Attic interviews on YouTube, with appearances from a galaxy of musicians, journalists, broadcasters and authors.
'Another tremendously enjoyable read, full of good stories, expertly told: in other words, satisfaction guaranteed' Spectator
'Hepworth's ability to mock subjects he has a clear affection for and cast well-worn anecdotes in a fresh light makes his history of rock'n'roll's special relationship a zippy delight' The Times
'Marvellously entertaining' Hot Press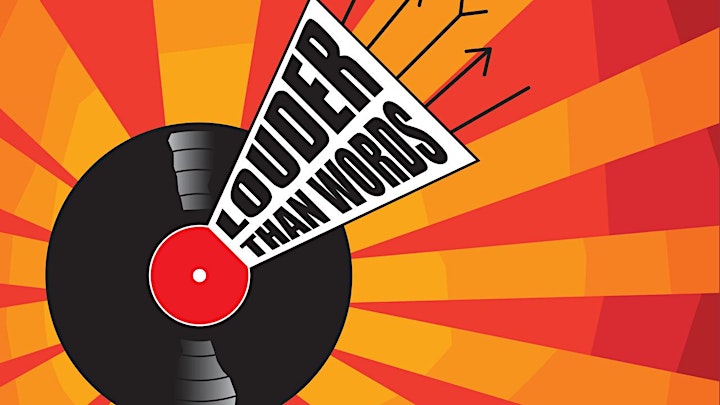 Organiser of DAVID HEPWORTH: Overpaid, Oversexed and Over There