David Lloyd George. The Man Who Won the War and Lost the Peace?

Tuesday, 8 May 2018 from 18:30 to 20:00 (BST)
Event Details
Professor Margaret MacMillan CH will discuss: David Lloyd George. The Man Who Won the War and Lost the Peace?. She is one of Europe's and North America's most distinguished and prize winning, historians, also BBC Reith Lecturer for 2018.
As part of the commemorations of the end of the First World War Gorwel, Amgueddfa Cymru-National Museum Wales and the Lloyd George Society are delighted to are delighted to host one of the most distinguished historians of the twentieth century. Professor Margaret Macmillan.
Professor Macmillan talk will examine David Lloyd George. He was known in his lifetime as The Man Who Won the War and sometimes as the man who lost the peace.  This lecture examines both those epithets and tries to assess whether they are a fair description.  Lloyd George had already made his mark in Henry Asquith's peace time cabinet as a reforming and highly effective Chancellor of the Exchequer.  In 1915 he took on the key post of Minister of Munitions, helping Britain to meet the extraordinary demands of the Great War, and in 1916 after Lord Kitchener's death he became Secretary of State for War.  Then, at the end of the year, he replaced Asquith as Prime Minister and brought new vigour and determination to the prosecution of the war and to strengthening Britain's relations with its Allies and its Empire. It was an unexpected trajectory for someone who had been focused on domestic politics and policies and not on military or foreign affairs.
With the coming of the peace, Lloyd George led the British Empire Delegation to the Paris Peace Conference of 1919 and played a key role in shaping the peace treaties and bridging the differences between the Americans and the French.  Although his detractors accused him of a lack of knowledge and experience in foreign relations, he was quick to grasp the complex issues before him and showed good judgement and common sense.  The lecture will look at his achievements and also his failures in the negotiations at Paris and the conferences which followed it.   
A century later it is time to re-evaluate Lloyd George's contribution to the history of the 20th century. 
Speaker's Biography – Professor Margaret MacMillan CH
M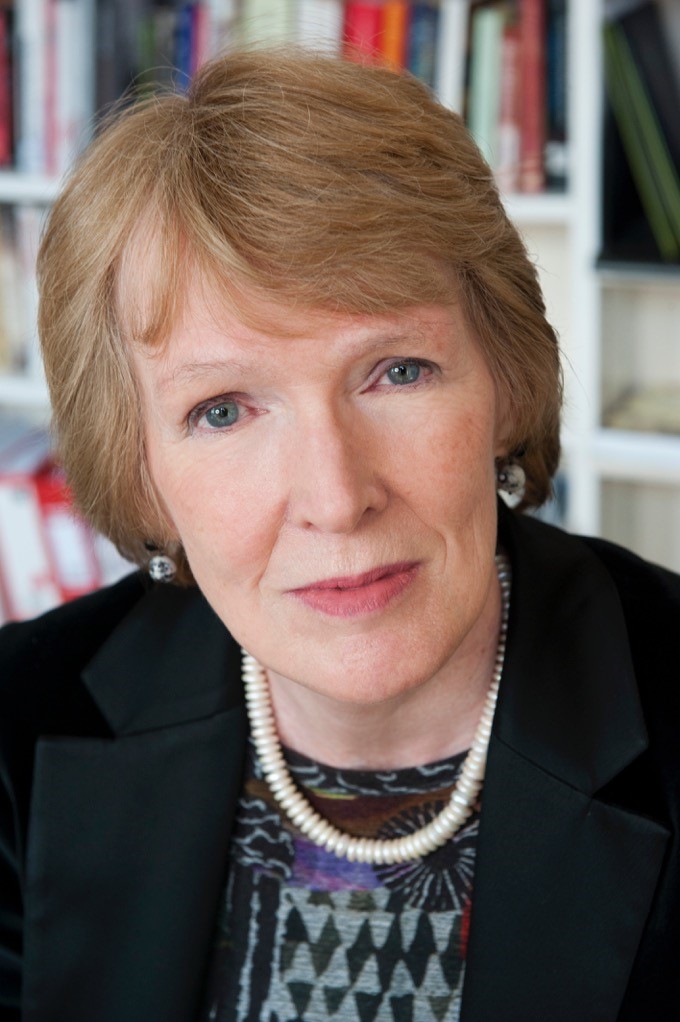 argaret MacMillan was educated at the University of Toronto and the University of Oxford.  She was a member of Ryerson University's History Department for 25 years, Provost of Trinity College at the University of Toronto from 2002 to 2007 and Warden of St Antony's College and Professor of International History, University of Oxford from 2007 to 2017.  She is a Professor of History, University of Toronto, the Xerox Foundation Distinguished Scholar at the Henry A. Kissinger Center for Global Affairs at Johns Hopkins SAIS and a Distinguished Fellow of  the Munk School of Global Affairs. 
Her research specializes in British imperial history and international history of the 19th and 20th centuries.  Her publications include Paris, 1919: Six Months that Changed the World, Nixon in China: the Week that Changed the World, The War that Ended Peace: The Road to 1914  and History's People: Personalities and the Past.  She is a Fellow of the Royal Society of Literature, a Companion of the Order of Canada and a Companion of Honour in the UK where she is the BBC Reith Lecturer for 2018. Professor MacMillan is also the great granddaughter of David Lloyd George
When & Where

Reardon Smith Lecture Theatre
National Museum Cardiff
CF10 3NP Cathays Park
United Kingdom


Tuesday, 8 May 2018 from 18:30 to 20:00 (BST)
Add to my calendar
Organiser
Talk supported by the Lloyd George Society, These Islands and Amgueddfa Cymru - National Museum of Wales