Description
Brand new show for 2020!
Described across the world as "Jaw Dropping" and "Hilarious", NI's record breaking Mind Reader Meade is back on home soil to blow your mind in his funniest and most interactive show yet: "Catch Meade If You Can". You simply have to see this show to believe it. The first mentalist to win a Million dollars in a Las Vegas casino, he'll blow your mind as he does the impossible live on-stage right in front of you. Last year in Northern Ireland nearly 10,000 bought tickets to see David live - selling out every seat in every venue, so act now to secure a night to remember that your whole family will enjoy. Can YOU catch him out?
If you've never experienced a live David Meade performance, here is what the audience have said:
'You will be shocked; you'll laugh, you'll gasp – it's a great night out'
'An experience you won't see anywhere else'
'A laugh from start to finish, mind-blowing'
This page is to facilitate the purchase of tickets for the Banbridge Friday 13th March show only.
Seats A1, A2, A21, A22 are wheelchair bays and can be booked by telephone - 028 9072 6042.
Show dates and locations: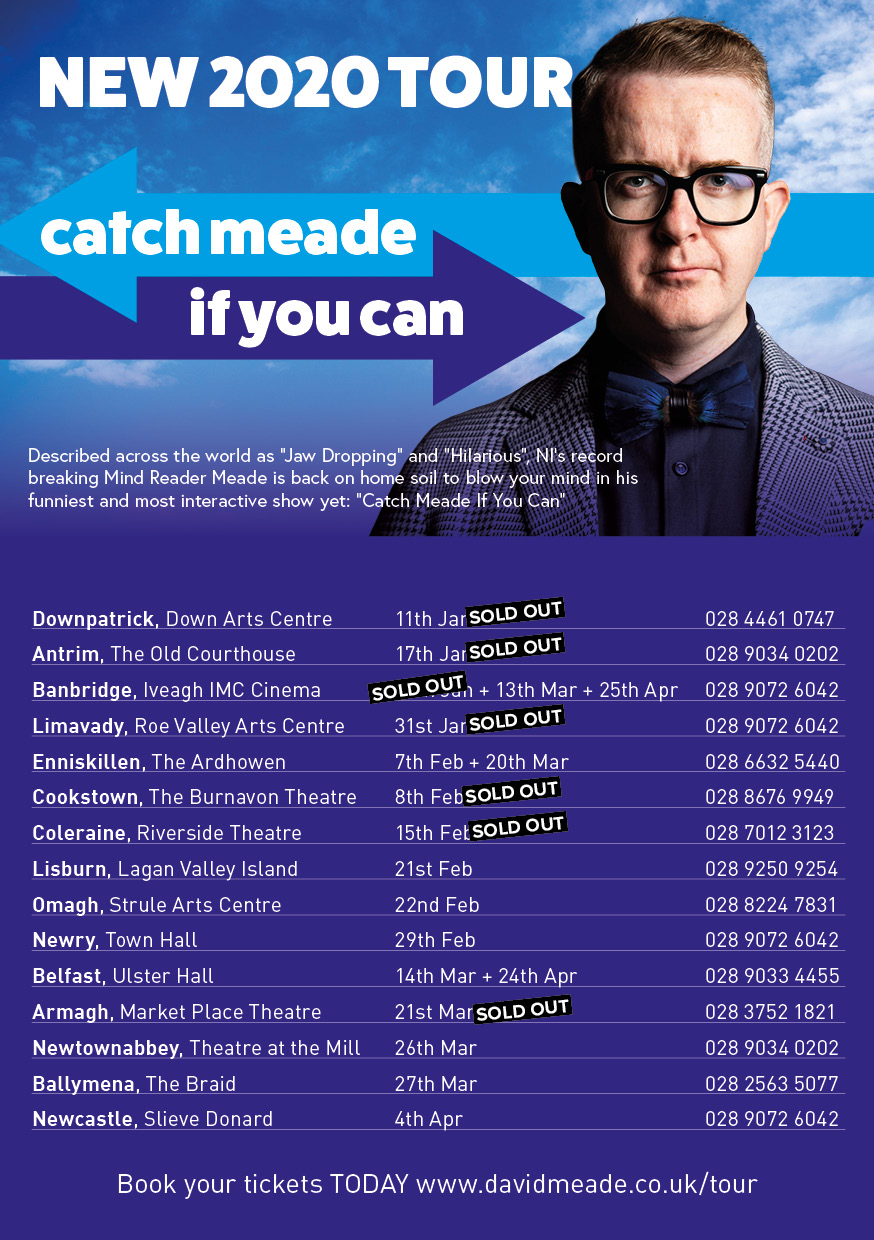 Other locations can be booked through the David Meade website or via telephone on the numbers above.