David Ohrvall on Logic-Based Interviewing

Wednesday, 29 April 2015 from 18:30 to 19:45 (BST)
Event Details
Interview success requires more than re-reading your CV and memorising a few stories. There are important, logical steps you should follow to present a compelling case to be hired.  
In this webinar David Ohrvall (who teaches interview skills to 5,000 students each year) presents a rigorous system to help candidates demonstrate the skills and attributes employers value.
Practicing stories
At the heart of David's Interview LOGIC framework is the idea of practicing and refining stories. We will practice elements of the framework live during the webinar and also suggest how you can further prepare later using structured practice with friends and peers.
The five LOGIC elements
Having analysed the interview styles of thousands of candidates David's interview structure focuses on communicating the following critical attributes: 
Leadership
Organisation
Goals
Integration
Communication
We will explore how to demonstrate these themes from your previous experience, how to identify any gaps, and how to close them quickly prior to interview.
Checking off key points
We will show in the webinar particular techniques to evaluate and improve your interview answers and stories:
The "Answer First" technique to convey quickly your key message
How to build leadership stories and close gaps
How to show your ability to grasp details and self-start on projects
How to find links between your experience/background and company culture (critical for dealing with issues around "fit").
How to show that your career goals fit with the company's
How to ask critical questions without getting swamped in detail
What you get from the webinar
All participants receive:
Access to the webinar including a chance to practice with David live
Video recording to access after the event
Audio podcast (for Iphone/Android/MP3 player) for download
Resource and readings pack for the resources mentioned during the webinar
Refunds
A full refund-on-demand is available to all participants at any time.  Please email refund requests to lucy@sensiblemedia.co.uk.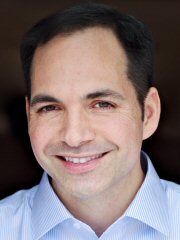 David Ohrvall, author of Crack the Case System and founder of MBACase, is one of the world's most in-demand experts on case interviews and interview technique.  Each year he trains more than 5,000 MBAs and undergraduates at leading MBA and undergraduate programs around the world.  David was previously a manager at Bain & Company and received his MBA and undergraduate degrees from the Wharton School of the University of Pennsylvania.  He created the Interview LOGIC concepts to help students engage interviewers better and present their true skills. 
Organiser
Sensible Media publishes online career guidance for business schools around the world.  You can find out more here.