Dawlish Laughter Club - one hour Laughter Yoga session.

Multiple Dates
Event Details
Remember how brilliant it used to feel as a child, to howl with laughter with a close friend... puffing and panting, every time you caught their eye, you'd crease up with laughter again, until you just couldn't stop, and tears were rolling down your cheeks?

Remember the feeling afterwards, of great peace and tranquility? Like every bit of stress had just floated away.  The laughter seemed to give a new perspective on the world.  And it was lighter, nicer.  Oh, and funnier!  
Well that's how we like to feel at Laughter Yoga.  
Come along and enjoy the amazing psychological and physiological benefits of our Laughter Club - laughter combined with deep yogic breathing. 
DATES
Various dates, usually the first Thursday of the month, 6:30 to 7:30pm - see drop-down box above.
Thursday 2/5/13 - Mount Pleasant
Thursday 6/6/13 - Mount Pleasant
Thursday 4/7/13 - Mount Pleasant
Thursday 1/8/13 - Mount Pleasant
VENUE
Venue is usually the Mount Pleasant Inn, Dawlish Warren, but there may be times when we choose to laugh on the beach at the Warren, or on the grassy area by the beach, So please do book, and check here to find out the venue. 
LAUGHTER YOGA AT A GLANCE
Laughter Yoga (the only yogic bit is the breathing and meditation - there are NO strange poses, and you can do Laughter Yoga seated or even lying down!)  Laughter Yoga is simply a great way of exercising mind, body and mood.  It is fun to do, and great to make friends and connect with others.  
Laughter Yoga truly is accessible by anyone, any time.  Its benefits are far-reaching from increased endorphins to enhanced self-esteem, greater creativity, improved mood and even pain relief.
Sue Haswell of Creative Laughter is a qualified Laughter Yoga Teacher, endorsed by Dr Kataria, the inventor of Laughter Yoga.  See our news article here 
You're welcome to book one laughter session here, or to become a full member of the Laughter Club, to receive updates, occasional newsletters and free attendance at our laughter clubs.  Full membership is just £48 a year, with the year starting on 1st January.  Please ask for more information and a membership form.  
Please remember that even as a member, booking is essential for each club event, but of course you book the "free" members rates!
PLEASE NOTE: Although Laughter Yoga need not be physically demanding, certain medical conditions are counterindicated. You will be asked to sign a disclaimer.  If you have further questions about Laughter Yoga, please visit: creativelaughter.co.uk, or call us on 01626 864458
Where

Mount Pleasant Inn, Dawlish Warren, Devon
Mt Pleasant Rd
EX7 0NA Dawlish Warren
United Kingdom


Multiple Dates
Add to my calendar
Organiser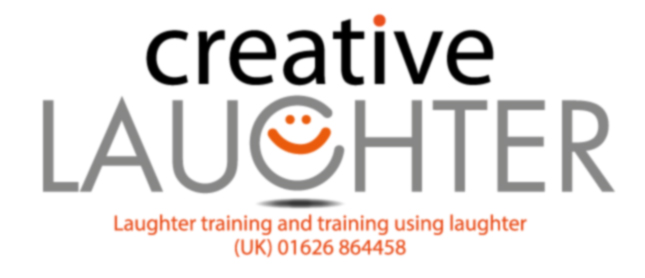 Creative Laughter offers a comprehensive range of training programmes and support including Laughter Yoga, NLP, Stress-reduction and Communications.  
Established by  Laughter Yoga Teacher and Communications advisor Sue Haswell, in 2011, we offer bespoke and open training programmes in laughter, NLP and communications, including laughter for creativity, relaxation, stress management and exercise.
Sue Haswell, owner is an accredited Laughter Yoga Teacher, and can train you to become a Laughter Yoga Leader, and run your own laughter business.
Creative Laughter offers training and events all across the UK, including Devon, Cornwall, Somerset, the midlands and beyond.
Also available:  Stress management training and NLP Practitioner training, fully certified.
Professional courses;  "Marketing Planning" and "How to write a killer press release".
Devon's Laughter Yoga Teacher.  Based in Dawlish.  Covering the South West and beyond.
01626 864458
sue.h@creativelaughter.co.uk
http://www.creativelaughter.co.uk