Description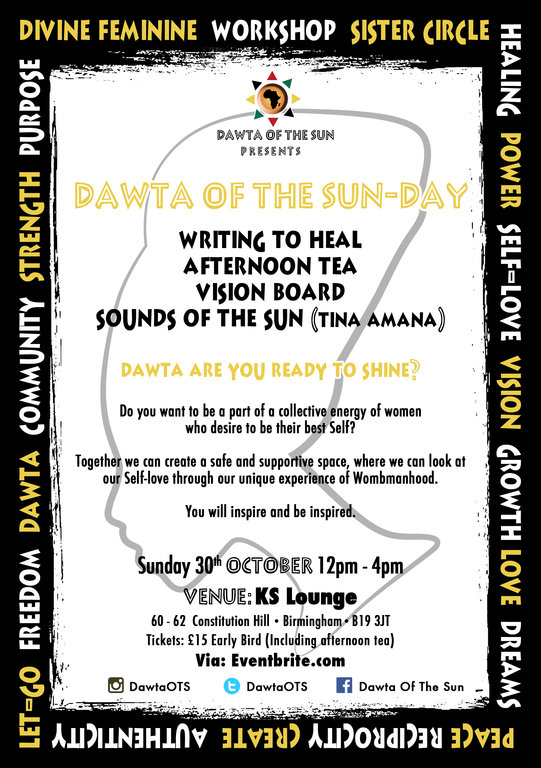 Dawta Of The Sun (DOTS) exists to encourage women to recognise and shine their lights, so that they can be empowered to maximise their potential and be inspired to participate fully in the world.
Although women encounter many challenges particular to their individual journey the result of; unresolved anger, hidden pain, stifling shame and anything in-between can inevitably leave women less empowered to lead their best lives possible and render them less able to recognise their potential.
DOTS values the power of the divine feminine energy found in all women and strongly believes that we all deserve our own version of happiness.
Our work offers an applied understanding of the unique, but somewhat problematic journeys women of the African diaspora must often navigate.
The event provides a safe environment inspired by the African concept of a sister circle, where participants are supported by one another and the facilitator to work through the uniquely designed activities.