Location
Metroland Studio
91 Kilburn Square
London
NW66PS
United Kingdom
Join us for a day of talks, screenings and workshops with activist groups and artists engaged in resisting state hostility and xenophobia.
About this event
Join us on Saturday 30 July, 11-5pm, for a Day of Action Against the Hostile Environment as part of Brent Biennial 2022, 'In the House of my Love'.
The day will Include talks, screenings and workshops with activist groups, writers and artists. Together we will reflect on the impact of a decade surviving, creatively resisting, and working to make change under the Hostile Environment policy, which continues legacies of racism since Empire.
After the extended physical separations of the last years, we will gather together with key voices and organisations to share and learn from each other. Our aim is to better inform advocates for migrant rights within Brent and beyond, amongst migrants and bystanders alike.
On the day we will be joined by LGSMigrants (Lesbians & Gays Support the Migrants) who will share their Homo Office Manifesto and key principles of anti-immigration raid activism; Migrants Organise and Citizens UK who will speak about their latest campaigns for migrant rights in Brent; author Leah Cowan who will introduce her book 'Border Nation', an incisive analysis of the colonial roots and current violence and oppression of UK border enforcement; and artist Daniella Valz Gen who will lead a meme-making workshop.
As part of the event we will be hosting a delicious lunch catered by Sufra NW London to continue conversations with participants, speakers and guests. Children welcome. Support for travel within Brent is also available. Please email shama.khanna@metrolandcultures.com with requests.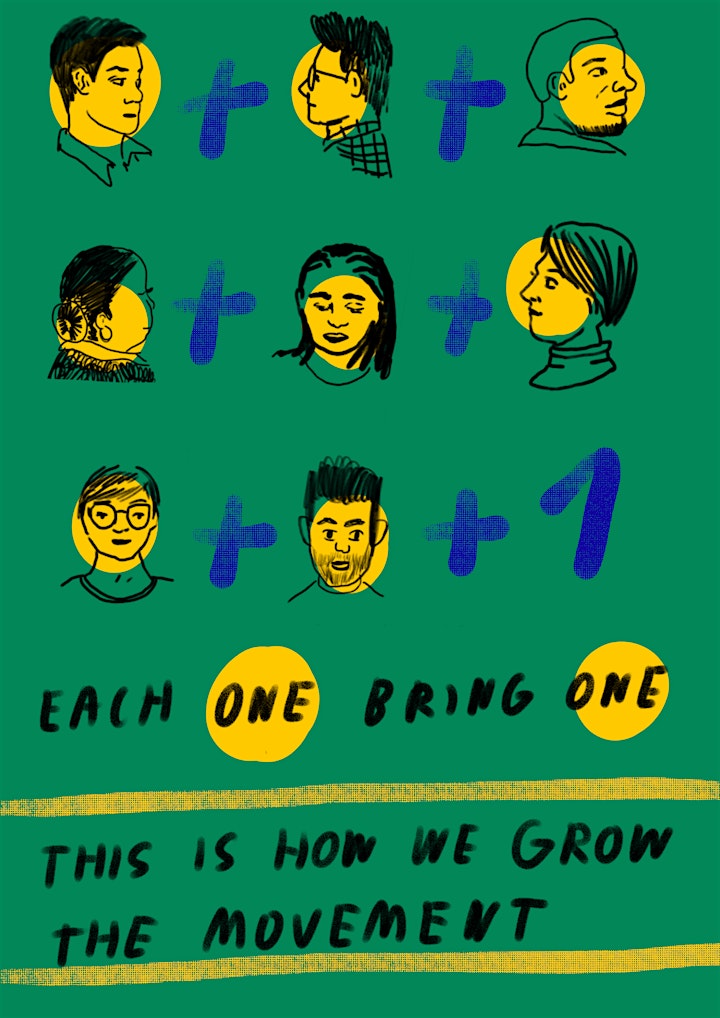 For more of our public programme events like this one visit:
https://metrolandcultures.com/whats-happening
About Brent Biennial 2022 & Metroland Cultures
The second edition of the Brent Biennial, In the House of my Love, brings together artists and community groups whose work explores the many meanings of homemaking. This exhibition asks how, and why, the act of making home can be a form of resistance and survival within the context of hostile environments—including those of racism, homophobia, ableism, climate catastrophe and political austerity.
Drawing its title from a line in poet Ezra Green's A Poem to the Nationalist Marcher (For the Queer People of Warsaw), In the House of my Love takes as a point of departure the various histories and legacies of migration that have made Brent the second most ethnically diverse borough in London, and a local authority with one of the highest numbers of first-generation migrants in the country.
The Brent Biennial is delivered by Metroland Cultures. Our mission is to build, share and support art and culture in Brent: supporting communities to amplify ongoing stories of Brent life, and working with artists to tell new stories as they come into form. Our work sits at the intersection of art and community, and we are committed to testing new approaches that centre partnerships, strategies and approaches for community and artist collaboration. 
Brent Biennial 2022: In the House of my Love is open and free for all to visit every Thursday – Sunday, 12 – 6pm between 8 July - 11 September.
VENUE DETAILS:
Due to the Railway strikes taking place tomorrow, Saturday 30 August, the overground won't be working. There are other lines available close to Metroland Cultures:
Kilburn Park – 7 min walk – Bakerloo Line
Kilburn Station – 16 min walk – Jubilee Line
West Hampstead – 16 min walk  – Jubilee Line
Please also note that the Google maps location for Metroland Studio will take you to a slightly different location. We recommend that you enter the square via the Kilburn Market, next to Argos. Below is a map for further reference. You should be able to see some lilac banners for further signposting.