Description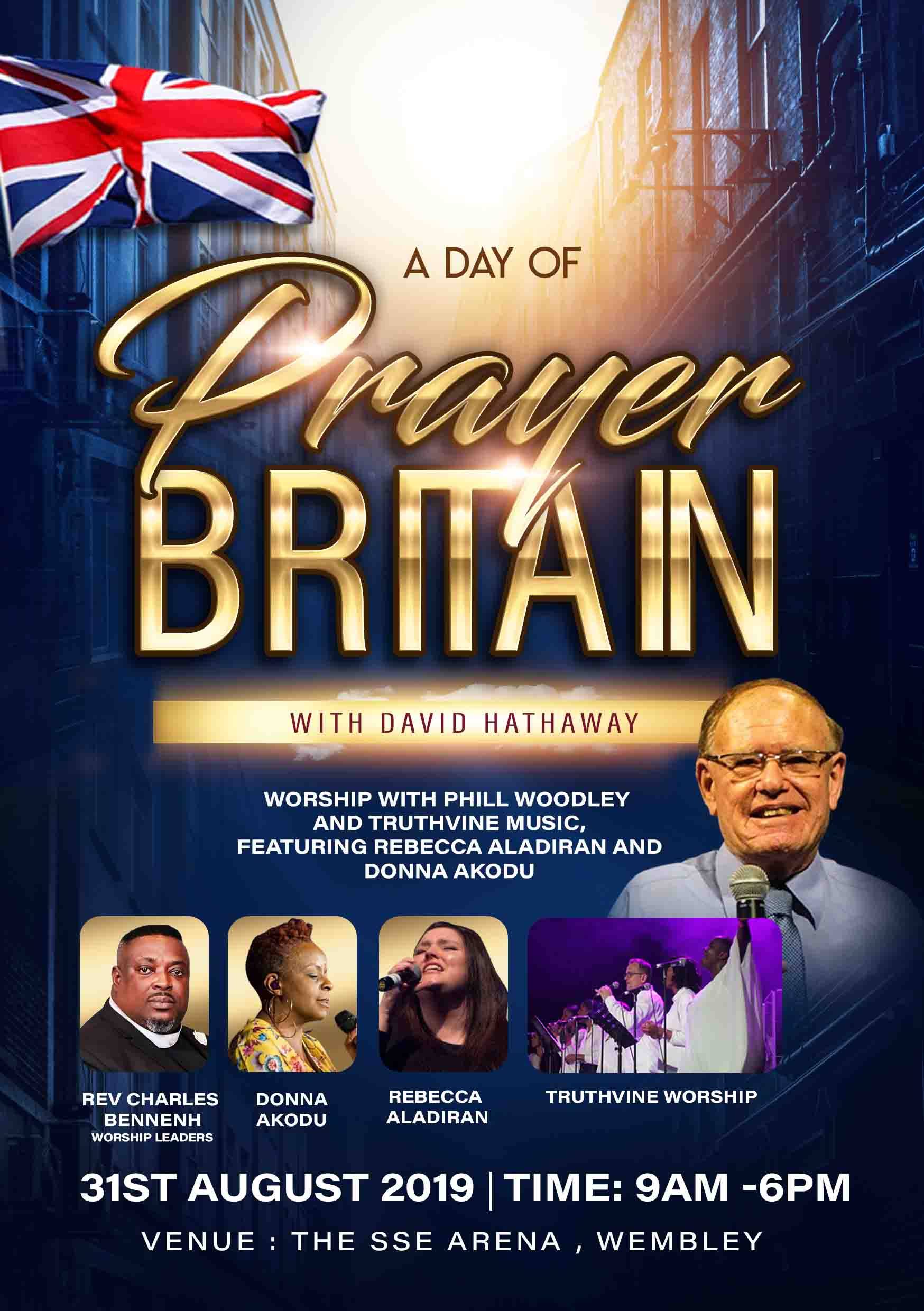 ---
After an explosive Day of Prayer in January The Ministry of David Hathaway has joined forces yet again with Betty King International Ministires and others to bring together thousands of believers for a Day of Prayer for Britain!
Join with believers form across the nation on 31 August 2019, at The SSE Arena, Wembley.
The theme is:
Gathering Together In Unity
'I pray that they will all be one, just as You and I are one' (John 17.21)

For more information visit: http://www.ukdayofprayer.co.uk

Book your early bird tickets via Eventbrite now!
---