Description
SATURDAY 18TH - FRIDAY 24TH MAY 2019
'Day to Night, Dusk till Dawn' is a free-to-view art exhibition that will showcase works by established and emerging UK artists, all based around the shift in consciousness that occurs through the day and into night.
Seventeen featured artists - including painters, ceramicists, sculptors, printmakers and photographers - will exhibit pieces that interpret the changing nature of light and self-awareness over time, as day fades to night.

From the Turneresque oil paintings of Diana Mackie, whose canvases evoke the rich colour palette of Hebridean landscapes, to automatic drawings by Dave Petroc, who gains inspiration from the urban pop culture of New York, the exhibition promises to deliver a compelling and thought-provoking juxtaposition of techniques, materials and responses.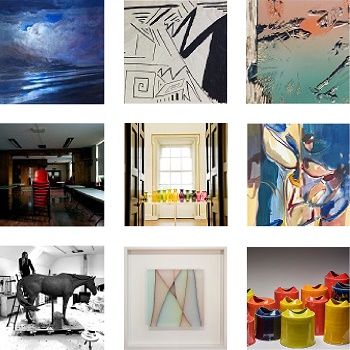 Established artists such as George Bruce, former chairman of the Royal Society of Portrait Painters, and sculptor Frippy Jameson, currently working on a life-size equine commission for The Household Cavalry, will exhibit their craft alongside emerging artists.
A limited number of tickets will be available for the event, which will be held in a heavily-beamed barn near Saffron Walden.
AW Contemporary aims to celebrate the work of contemporary artists from the UK and Europe. "I hope to encourage people to own art that has lasting value," explains Annabel. "Inspiring artists to keep doing what they do best is one of my greatest passions. I see it as my job to bring out the best in their work, providing the excitement of space, light, and subject matter, so that their ideas can be realised to collectors and the public - in unique and interesting spaces."