Description
**PLEASE NOTE THAT ALL TICKETS ARE BEING RELEASED IN PHASES VIA THE WAITING LIST**
Do you live in an inner or outer London borough? Is your child between the ages of 11 to 16 (Years 7-11)? Is your child interested in coding and technology?
During October half term, GT Scholars will be running a series of coding workshops with thanks to our partners at Google Academy. Following on from the success of our coding workshops from last year, these exciting workshops will be designed to introduce young people aged 11-16 to the world of coding.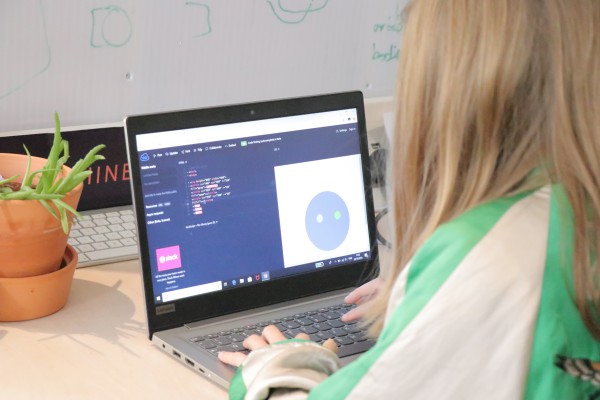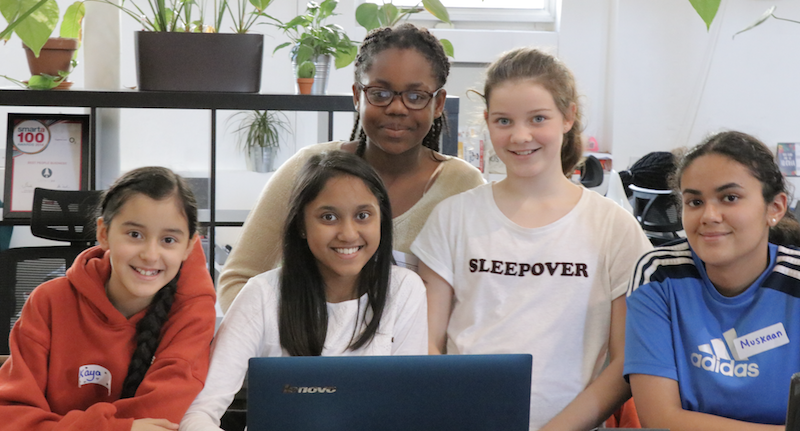 What will each workshop involve?
During each workshop, we'll be introducing some key coding concepts to support your child and he/she will be working in a small team to develop their own mobile app and game!
By the end of the day, the young people joining us would have had a chance to learn new coding skills or build on their existing coding skills. They will have learned how to design their own game/app and made use of their coding skills to bring their ideas to life! This workshop does not require any previous coding experience by attendees as they will be guided through the day by our facilitators and volunteers.
These workshops will be held at Google Academy in London (Closest station: London Victoria). The first workshop will be on Tuesday 22nd October for Girls Only (#GirlMeetsCode) and the final workshops will run on Wednesday 23rd October and Thursday 24th October - The final two workshops will be open to any young person aged 11-16 (#DayofCode). Please note that the content for all the workshop dates will be exactly the same so please book for your child to attend 1 day only!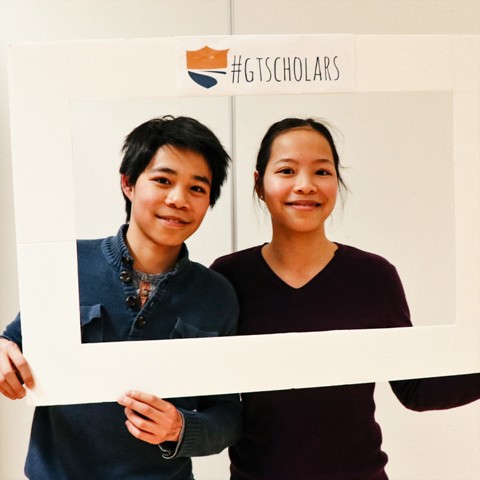 Why are coding skills so important?
The tech industry is a booming market that offers many different careers and rewarding pathways for young people. According to the 2018 Tech Nation Report, there were over 1.87 million total number of jobs in the digital tech economy in the UK! Careers in the tech industry are also far more rewarding, and on average, they offer a salary of £42,578 per year compared to £32,477 per year for non-tech jobs.
Outside of the tech industry, technology still dominates the world we live in. Many other career fields, from engineering to graphic design, require skills in coding and computer science, and according to the Department for Digital, Culture, Media & Sport, 32% of UK jobs require skills in technology. This means that young people will need to have the right technology skills and be fluent in coding languages to access many careers in the future.
IMPORTANT NOTES:
You will need to bring your own laptop with a charger. If you don't have access to a laptop, please email contactus@gtscholars.org and let us know before booking your ticket as we may be able to arrange an additional laptop for you.

This workshop is sponsored by our partners and ticket prices have been considerably reduced to £14.50 per child including lunch. If tickets are cost-prohibitive for you, please contact us via Eventbrite.

If there is a waitlist available for this workshop, please add the parent name and email address to the waitlist.

If you would like to book more than 1 ticket for the waiting list, you will need to enter this separately.

Tickets on the waiting list are released for 24 hours and if your ticket is not booked within this time, it will be allocated to another person on the waiting list.

Waitlist tickets are usually released in phases up to 3 days before each workshop or course.

Tickets must be booked by an adult parent or carer.

Lunch will be provided. Please let us know if you have any special dietary requirements.

Please note that there will be video recordings and photography at this event.

There are a limited amount of tickets available for this event and tickets can only be booked via Eventbrite.

You may request to cancel your ticket for a full refund. Requests for cancellations must be made at least 7 days before a scheduled event. All cancellations must be made directly through Eventbrite. We are unable to refund tickets if cancellations are made within 7 days of the event.
GT Scholars is a not-for-profit social enterprise and registered charity that helps young people from a range of backgrounds get better grades at school and get into top universities and competitive careers. If you'd like to know more about GT Scholars and future events, workshops and opportunities, please visit the website and subscribe to our newsletter here: www.gtscholars.org/subscribe