Actions and Detail Panel
DBA member networks discuss…business growth (Scotland)
Wed 24 May 2017, 18:00 – 20:00 BST
Description
Continuing our series of national events, we'll be delving into the topic of business growth. Regardless of the size of your business now, it's crucial to think about how you want your business to expand, and the processes you need to put in place to achieve this.
Maximise the value of your membership; come and exchange your views with fellow design business owners over a drink; hear from the DBA and the speakers we've got lined up for you.
Our speakers are John Tafe, Joint Managing Director at Front Page; Steve 'Buzz' Pearce, Global Head of Design at Skyscanner; and Richard Simpson, Joint Managing Director at Tayburn.
They'll be discussing:
The personal leadership qualities needed from the MD and leaders in a growing business.
The risks and opportunities of growth.
Ensuring growth is scalable: how to put the right resources in place to achieve your growth targets.
How a client's relationship with external agencies can change as they grow.
This series of exclusive events is specifically for you to join with other members in your local area and discuss important business topics. The event is free to DBA members but spaces are limited and you must register in advance.
Places are limited.
Speakers
John Tafe, Joint Managing Director, Front Page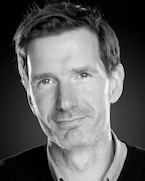 John has been with Front Page since 1997. Working his way up to joint managing director, he now leads large digital projects for key clients, including Royal Caribbean Cruise Line, The Walt Disney Company, Glasgow Life and Macmillan Publishing. From data and strategy to design and build, John ensures the strategic, technical and creative teams work hand-in-hand to deliver exceptional solutions that exceed client expectations. Before joining Front Page, John worked in the user education department of Adobe Systems in Seattle and previously in magazine publishing in his hometown of Boston. In all, he has over 20 years' experience in producing and directing creative and digital projects.
Richard Simpson, Joint Managing Director, Tayburn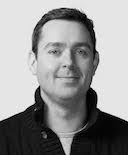 Richard is joint managing director and co-owner of digital brand agency Tayburn. He is accountable for the agency's sustainable profitable growth and leads on client acquisition and retention. During his career he has worked with brands of all shapes and sizes ranging from large multinational blue chips to smaller start-ups. A regular speaker on brand matters, Richard believes passionately that good is no longer good enough and that brands have to be truly remarkable in order to grow and develop.
Steve 'Buzz' Pearce, Global Head of Design, Skyscanner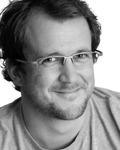 Steve has the mind of an engineer, and the heart of an artist. Since the dawn of internet economy companies, he's lovingly crafted products and services that people actually use and enjoy on a daily basis, some have become verbs in global society. Steve is a design leader and knows what it takes to create products and brands with soul. He's had the fortune of working with some of the best designers and engineers around, and together they've been instrumental in designing some of the most loved products on the planet. Buzz is now leading the design team at Skyscanner. He has previously held design director positions at Skype (Microsoft) and PokeLondon.com.
Additional information
This event is free to DBA members only. We will be checking membership details of attendees.
When booking please provide the name of the person who will be attending the event - we will use this for their delegate badge and materials.
All DBA events and training courses are subject to standard terms and conditions which can be read in full here.
If you have any queries please email us at bookings@dba.org.uk or call 020 7251 9229.
Event image: © Dreamstime.com