Description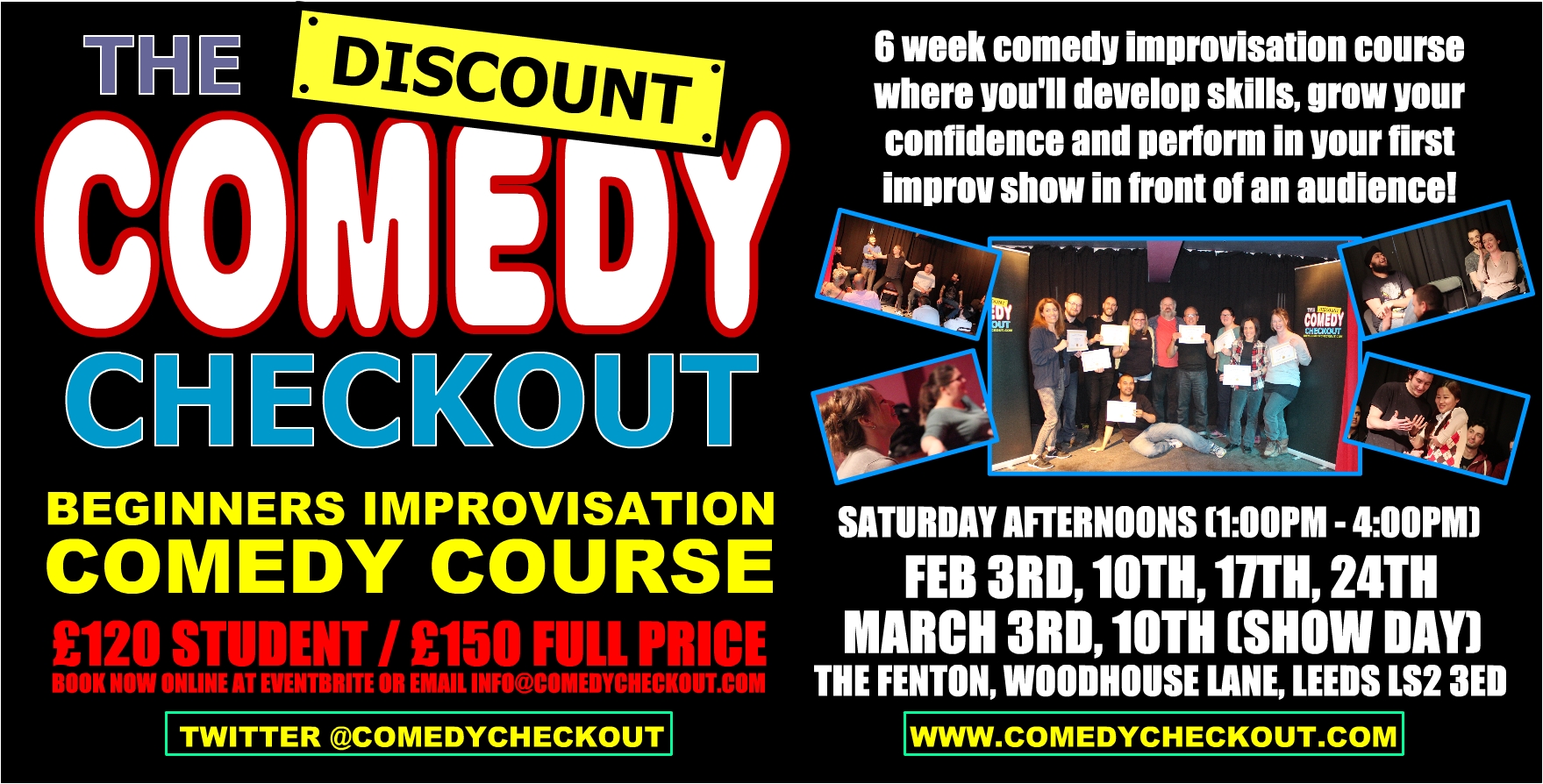 NEW COURSES FOR 2018!
Discount Comedy Checkout - Beginners Improvisation Course -
Meeting every Saturday afternoon 1pm - 4pm on the following dates:-
February 3rd, 10th, 17th, 24th, March 3rd, 10th (SHOW DAY)
Running for 10 years the discount comedy checkout have become one of the biggest UK improv groups in the UK with constant shows thorughout each year in a variety of venues. Now we bring our knowledge to you with our selection of courses. Taught by members of the troupe you will learn how to bring improvisation comedy to the stage and perform in your first show.
About the Beginners Course : Perfect for total beginners or those with some experience, this course is ideal for a confidence boost and you'll be amazed at how quickly your skills will grow.
All courses take place upstairs in our leeds based show room at The Fenton.
If you have any questions regarding the courses please don't hesitate to contact Chris Lumb - info@comedycheckout.com
Twitter @comedycheckout
www.comedycheckout.com
All enquires and questions email or call 07749661928