DCLG Seminar: Anna Dixon and Claire Turner - Inequalities in later life - reflections from the Centre for Ageing Better

Wednesday, 1 March 2017 from 12:30 to 13:30 (GMT)
Event Details
In this Economic and Social Research seminar, join Anna Dixon, Chief Executive of the Centre for Ageing Better, and Claire Turner, Interim Director of Evidence, to discuss the Centre for Ageing Better's work on inequalities in later life.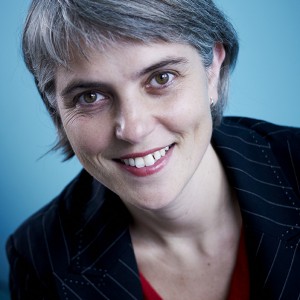 Anna joined The Centre for Ageing Better in September 2015 from the Department of Health where she was Director of Strategy and Chief Analyst. Anna has more than 15 years' experience of working at the interface of research, policy and practice focused on health and care including at The King's Fund, the London School of Economics and Political Science and the European Observatory on Health Systems and Policies.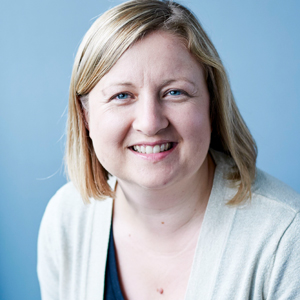 Claire joined the Centre for Ageing Better in May 2016 as Interim Director of Evidence. Claire previously worked for the Joseph Rowntree Foundation where she was Head of Policy and Research, leading the organisation's research on an ageing society which spanned pensions and work; care and support; loneliness and dementia. Prior to JRF Claire ran her own research and policy consultancy practice for public and third sector organisations and held a number of roles with Barnardo's Policy and Research Unit. Claire is leading Ageing Better's work to build the evidence of what works to support people enjoy later life.
https://www.ageing-better.org.uk/
You must book a ticket through Eventbrite if you wish to attend any DCLG seminars in this series.
Booking through Eventbrite ensures that your name is on the attendee list. This means that we can contact you if the seminar is postponed or rescheduled. It also guarantees that you will be expected at reception.  Bring your ticket with you to avoid any difficulty with checking in on the day of the seminar.  If you do not book a ticket through Eventbrite, your name will not be on the attendee list and this will cause you a delay in being admitted to the seminar.
Follow the links to book your place and add this event to your diary.
Please make sure you arrive at 2 Marsham Street reception in good time. DCLG shares the building with the Home Office and it can take up to 15 minutes to clear security at busy times.   Note that it helps speed things up if you have a government-issued photo ID such as a passport or driving licence or government building pass and present this at reception if requested.
If you are unable to attend, you can dial in via the conference call facilities. Call 0303 444 1400 (internal: 41400) and enter the following access code when prompted: 0177888#
Regards
ADD Support Team
Analysis and Data Directorate
Department for Communities and Local Government
DCLG Economic and Social Research Seminar: Winter Series 2017
January 2017
Local economic growth – after 3 years of What Works Centre analysis, what works and what's next?
Speaker: Henry Overman, Director of the What Works Centre for Local Economic Growth
Wednesday 11 January 12:30-13:30
Book your place - https://dclg-seminar-11jan-henry-overman.eventbrite.co.uk
Affordability and Affordable Housing: Post Semi-Retirement Reflections on Research and Policy
Speaker: Geoff Meen, Professor of Applied Economics, University of Reading
Tuesday 17 January 12:30-13:30
Book your place - https://dclg-seminar-17jan-geoff-meen.eventbrite.co.uk
February 2017
Does England now want devolution too?
Speaker: John Curtice, Professor of Politics at the University of Strathclyde and Senior Research Fellow at NatCen Social Research
Thursday 09 February, 12:30-13:30
Book your place –https://dclg-seminar-09feb-john-curtice.eventbrite.co.uk
March 2017
Inequalities in later life – reflections from the Centre for Ageing Better
Speaker: Anna Dixon, CEO for Centre for Ageing Better and Claire Turner, Interim Director of Evidence for Centre for Ageing Better
Wednesday 01 March, 12:30-13:30
Book your place - https://dclg-seminar-01march-anna-dixon-claire-turner.eventbrite.co.uk
From market fixing to market making: Implications for smart and inclusive growth
Speaker: Mariana Mazzucato, Professor in the Economics of Innovation, University of Sussex
Thursday 30 March, 12:30-13:30
Book your place -https://dclg-seminar-30march-mariana-mazzucato.eventbrite.co.uk
April 2017
The economic case and evidence for greater infrastructure investment in the UK
Speaker: Tim Besley, Professor of Economics and Political Science, London School of Economics and a National Infrastructure Commissioner
Thursday 06 April, 12:30-13:30
Book your place -https://dclg-seminar-06april-tim-besley.eventbrite.co.uk
When & Where

2 Marsham Street
Room 5A and 5B
SW1P 4DF London
United Kingdom


Wednesday, 1 March 2017 from 12:30 to 13:30 (GMT)
Add to my calendar
Organiser
DCLG Analysis and Data Directorate
Organizer: Analysis and Data Directorate, Department for Communities and Local Government