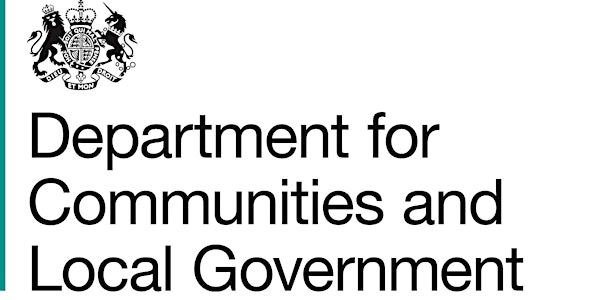 DCLG Seminar: Tera Allas - Government 3.0: Transforming government producti...
Event Information
Location
Conference room 3A and 3B
2 Marsham Street
London
SW1P 4DF
United Kingdom
Description
In this Economic and Social Research seminar, join Tera Allas to discuss Government 3.0: Transforming government productivity to deliver better outcomes for less.

Tera Allas is a visiting Fellow at McKinsey Global Institute. Prior to this, Tera was Director General for Strategy, Analysis and Better Regulation at the Department for Business, Innovation and Skills, and the Deputy Head of the Government Economic Service.
More than ever before, governments around the world are being asked to do more with less. Amid widespread fiscal constraints, the public sector is facing such new problems as yawning economic inequality, rapidly aging populations, soaring healthcare costs, and protracted security concerns. At the same time, citizens who have grown accustomed to the ease of online shopping, mobile banking, and on-demand ride sharing are calling for better and faster service from government agencies. Together, these influences make improving government productivity an imperative. Solutions, to be successful, cannot be incremental. They must be fundamental, and transformative. It can be done: some government agencies have already done it. Taking lessons from successful organizations can help governments improve the efficiency and the quality of the services they provide—in other words, their productivity.
In her presentation, Tera will highlight the key findings of a major global study on government productivity, conducted in 2016 by the McKinsey Centre for Government (MCG), with the collaboration of the McKinsey Global Institute. To ensure that the findings of this study are relevant and actionable in a wide range of national contexts, McKinsey worked with governments from countries at different stages of their economic and institutional development. The team interviewed over 50 current and former civil servants, reviewed over 200 case studies, and built, for the first time ever, a comprehensive database and analysis tool for benchmarking the efficiency and effectiveness of government expenditure across seven public services in 42 countries.

You must book a ticket through Eventbrite if you wish to attend any DCLG seminars in this series.
Booking through Eventbrite ensures that your name is on the attendee list. This means that we can contact you if the seminar is postponed or rescheduled. It also guarantees that you will be expected at reception. Bring your ticket with you to avoid any difficulty with checking in on the day of the seminar. If you do not book a ticket through Eventbrite, your name will not be on the attendee list and this will cause you a delay in being admitted to the seminar.
Follow the links to book your place and add this event to your diary.
Please make sure you arrive at 2 Marsham Street reception in good time. DCLG shares the building with the Home Office and it can take up to 15 minutes to clear security at busy times. Note that it helps speed things up if you have a government-issued photo ID such as a passport or driving licence or government building pass and present this at reception if requested.
If you are unable to attend a seminar in person, you can dial in via our conference call facilities. Call 0303 444 1400 (internal: 41400) and enter the access code 0337428# when prompted.


Regards

ADD Support Team
Analysis and Data Directorate
Department for Communities and Local Government
DCLG Economic and Social Research Seminar: Spring/Summer Series 2017
April 2017
Horizon Scanning in Government
Dr Rupert Lewis, Director of the Government Office for Science
Thursday 27 April, 12:30-13:30
Book your place - https://dclg-seminar-27april-rupert-lewis.eventbrite.co.uk

May 2017
Government 3.0: Transforming government productivity to deliver better outcomes for less
Tera Allas, McKinsey Global Institute
Thursday 18 May, 12:30-13:30
Book your place - https://dclg-seminar-18may-tera-allas.eventbrite.co.uk
June 2017
Challenges facing the NHS and social care system
Professor Chris Ham CBE, Chief Executive of The King's Fund
Thursday 8 June, 12:30-13:30
Book your place - https://dclg-seminar-08june-chris-ham.eventbrite.co.uk
Economic prospects for the UK post-BREXIT
Patrick Minford, Professor of Applied Economics at Cardiff University
Wednesday 21 June, 12:30-13:30
Book your place - https://dclg-seminar-21june-patrick-minford.eventbrite.co.uk
Productivity performance and prospects in the UK
Sir Dave Ramsden CBE, Head of the Government Economic Service
Wednesday 28 June, 12:30-13:30
Book your place - https://dclg-seminar-28june-dave-ramsden.eventbrite.co.uk
July 2017
Inequalities in later life - reflections from the Centre for Ageing Better
Anna Dixon, Chief Executive of the Centre for Ageing Better and Claire Turner, Interim Director of Evidence
Tuesday 4 July, 12:30-13:30
Book your place - https://dclg-seminar-04july-dixon-turner.eventbrite.co.uk
Date and time
Location
Conference room 3A and 3B
2 Marsham Street
London
SW1P 4DF
United Kingdom