Description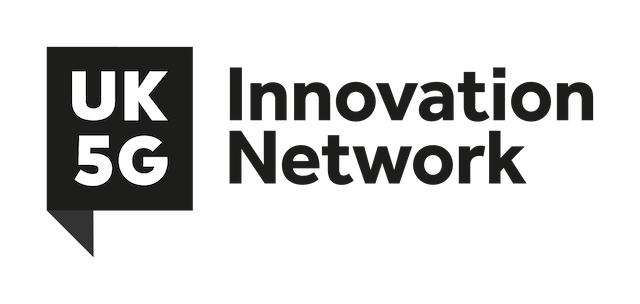 DCMS Rural Connected Communities – Competition Briefing Event

DCMS, working with UK5G, is running a funding competition briefing event in Leeds for the £30m DCMS Rural Connected Communities Project (RCC) as part of the 5G Testbeds and Trials Programme.
The RCC competition will fund up to 10 5G research and development projects to run over the course of two years. These projects will trial innovative use cases and technical solutions to build the business case for investment in rural connectivity and explore the capabilities of 5G to benefit rural communities.
Participants will be briefed on the scope, eligibility and how to make an application for funding.

Background:
In Britain people expect to be connected wherever they are but poorer connectivity in rural areas risks hampering economic growth and social mobility. The RCC 5G trials will help generate a new and growing rural innovation ecosystem, driving rural economic growth, and the delivery of improved, lower cost public services.
Use cases tested through RCC projects will help demonstrate demand from a variety of economic sectors and rural communities for 5G technologies. This will help to build the business case for investment in rural connectivity.

The Future Telecoms Infrastructure Review (FTIR) has considered the UK digital infrastructure market to understand investment incentives in future telecoms infrastructure, including 5G, and to establish which policy interventions are needed to deliver on Government's future connectivity objectives. It sets out the framework and conditions necessary to underpin investment and innovation in 5G, and to deliver the Government's commitment to have 5G coverage for the majority of the UK by 2027.
The DCMS 5G Testbeds and Trials (5GTT) Programme is a fundamental part of the Government's Industrial Strategy, and key to delivering the objectives of the FTIR.
As part of the 5GTT Programme, DCMS has designed the new Rural Connected Communities (RCC) project, with the aim of building the business case for rural mobile connectivity (including 5G) by:
Identifying and testing demand-led coverage models

Testing a range of innovative technical solutions and commercial approaches

Building and proving demand through new 5G use cases
The Event:
This briefing event is open to organisations and businesses who may be interested in leading or taking part in Rural Connected Communities projects, including:
Local authorities and other public service delivery bodies

Network providers

Technology vendors

Other organisations involved in the development, trialling and usage of applications, products and services
Also, if you are looking for potential collaborators there will be an opportunity for delegates to deliver a two-minute pitch to the room with a max of two slides for each pitch.
Cannot Attend in Person?
This event will be live streamed online, register to view the webcast separately here.
Agenda:
12:30 Arrival and Registration
13:00 Welcome – Jon Kingsbury, UK5G (KTN)
13:15 5G RCC Programme Context – Ian Smith, DCMS
13:35 RCC Project Scope – Paul Clegg, DCMS
13:55 Q&A
14:20 Networking Break
14:35 Ofcom Spectrum Update - Siew Yoon Tan, Ofcom
14:55 Competition Design – Paul Clegg, DCMS
15:25 Q&A
15:50 Delegate Elevator Pitches and Networking Facilitated by Andy Curtis, UK5G
16:30 Wrap Up and Event Close
Organiser of DCMS Rural Connected Communities – Competition Briefing Event
www.ktn-uk.org
•
@KTNUK
•
LinkedIn
The Knowledge Transfer Network is the UK's innovation network. We bring together business, entrepreneurs, academics and funders to develop new products, processes and services.
We can help you develop ideas, expertise and technologies, that have the potential to be world-beating products. Central to what we do is the initiation and building of collaborations.
View our privacy policy here.