Sales Have Ended
Ticket sales have ended
Thank you for signing in. Please download and try out the teeth4life App prior to coming. You can register for free via the care4teeth.co.uk website, and there are instructions if required on the teeth4life youTube channel. Bring your phone, charged, and with Data. I look forward to meeting up. Tony
Sales Have Ended
Ticket sales have ended
Thank you for signing in. Please download and try out the teeth4life App prior to coming. You can register for free via the care4teeth.co.uk website, and there are instructions if required on the teeth4life youTube channel. Bring your phone, charged, and with Data. I look forward to meeting up. Tony
Save time and improve our OHI utilising innovations in materials and accessing the pocket computers everyone carries 24/7.
About this event
AIMS- to be aware of eHealth to support OHI
OBJECTIVES
to be able to explain to users how to personalise App
to be able to customise App to promote yourself
be aware of IT resources to help improve empathy, and increase earnings
to discuss pain points in OHI delivery, and through
how to save time structural change
OUTCOMES
to have a greater understanding of how advances in IT can help both the public and ourselves, and how to implement them.
CPD 2 hours. not a core subject
PROGRAMME
5.45-6.00 register coffee, drinks, mingle.
The format will be approximately twenty minutes presentation, then ten minutes small group discussion. There will be evidence-based references, as well as discussion on shared experience.
6.00-6.30. A brief history of oral health promotion in using newspaper tokens, yellow pages, and IT from DTP to websites, social media, Apps and avatars animations in foreign languages. What works for you? What resources are good, and poor? How do you know?
7.30-7.00. Oral B35 to power toothbrushes, floss, interdental aids, interdental brushes, mouthwashes. A bit of history, current use, future use. Good and Bad Youtube videos. What do you advise? Why? Evidence?
7.00-8.00 food/ sponsors/ mingle
8.00-8.30 Current IT developments. Bluetooth monitoring, location services, Dental Apps & how to customise your own, how to promote prevention and yourself. New and old dental plans, insurance, guarantees. What do you use? why? What e`Health products do you use? What Apps do you use? why? What eHealth resources do you use?
8.30-9.00 The future. Current developments in teledentistry worldwide, and shared experience. Share our ideas for developing a white-labelled version of the teeth4life App, and the requirements of DCPs for the Freemium version. Have you used Zoom, paid for services online? Could you work from home reinforcing oral health? Would it free up surgery time for the dentist? Would it allow you to increase your revenue stream? Could it support your self-employed status?
There will be prizes for the best tagline for a future iteration on the night.
If you can't come but are interested and want more details please contact me, and I'll arrange a zoom meeting for small groups.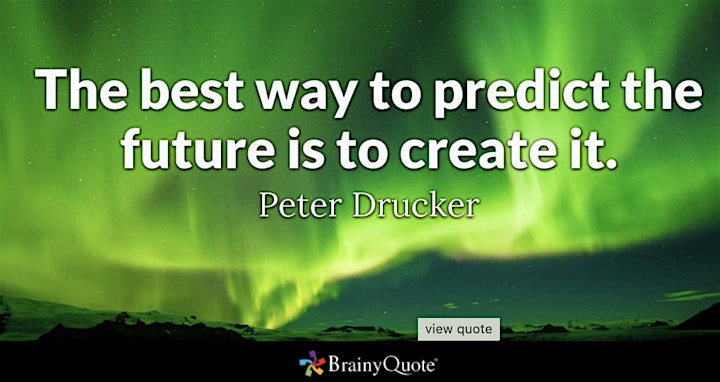 We are now all familiar with zoom and webinars, podcasts and use them for our professional development. We need to think of how we can engage with the 48% of adults who don't have access to our services. To see my profile, and further details about the symposium visit the teeth4life.org.uk website.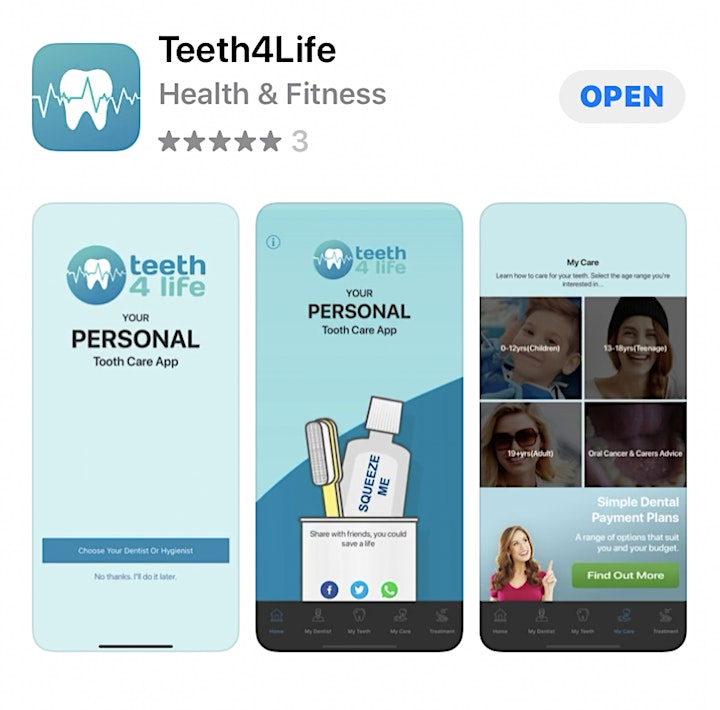 Download the FREE teeth4life App now from the App Store or Google Play.
You can customise it for free via the care4teeth.co.uk website. There will be CPD, and also there will be food, and dental products of a value over £100 to cover the £10 fee. In the long term, I hope to develop a chargeable white labelled dental App that can be more fully customised. This would help maintain the current Freemium version for the majority of DCPs and the public.
If you want to know why the tag is "Save a life, SHARE teeth4life". Press info on the home page of the App.