DCPB 5th Scientific Symposium 2017
Description
The 2017 annual NHS Greater Glasgow & Clyde DCPB Symposium will include updates from DCPB section heads, followed by oral and poster presentations from DCPB staff, scientific and technical.
PLEASE SEE BELOW for how to submit an abstract - please note we encourage re-used or recycled posters or presentations from other meetings you have attended this year.
The Symposium will be preceded by Scottish trainees (scientists) event where trainees will present. This will take place at a different venue in the neighbouring Queen Elizabeth University Hospital, Level 9 Seminar Room, 9th floor (WS9-033). Non-Glasgow-based trainees are welcome to submit their abstracts and have posters displayed as part of the Scientific Symposium

How do I submit an abstract?
Please email your abstract (template shown below, please scroll down) to cmacleod8@nhs.net. Please state whether you prefer an oral or poster presentation. Abstract acceptance will be notified by 19th October.

Outline Programme: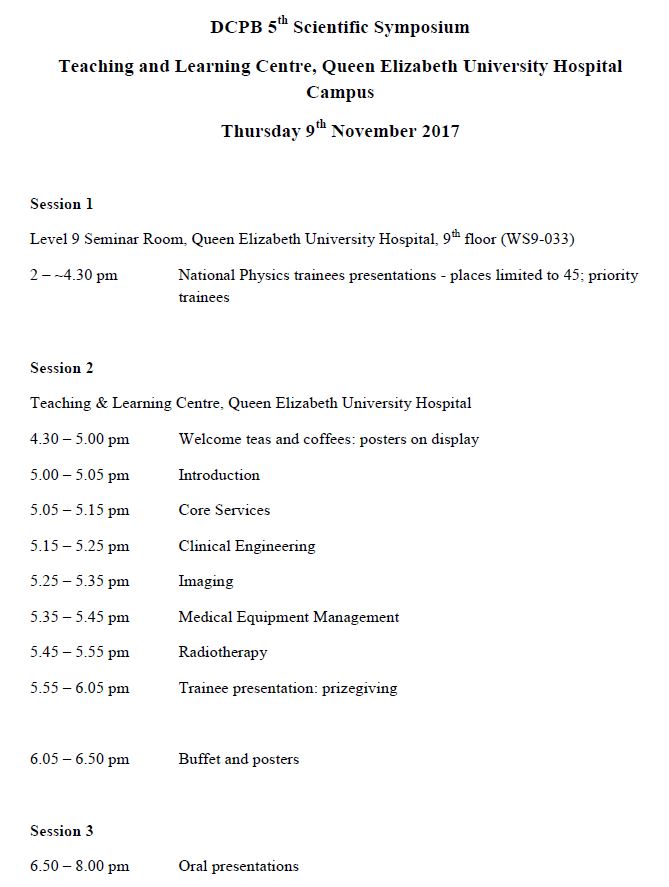 Please ensure abstract submissions adhere to this template: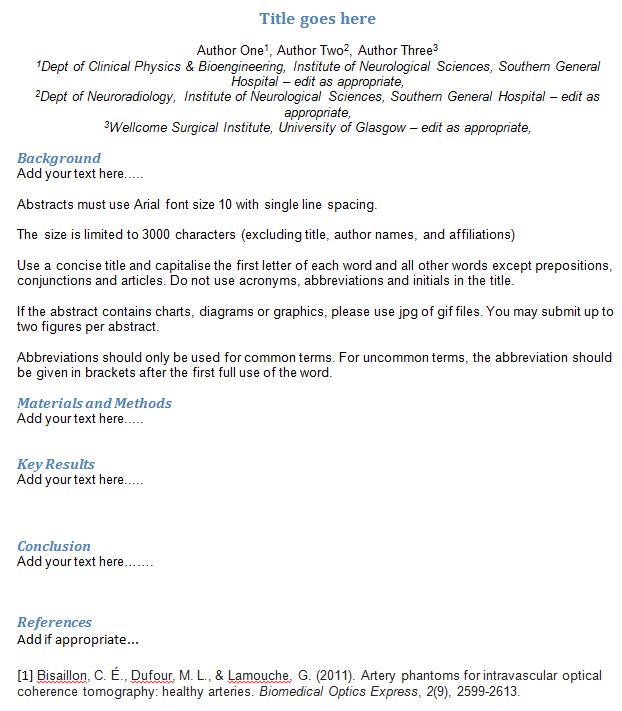 Date and Time
Location
Queen Elizabeth Teaching and Learning Centre
Queen Elizabeth University Hospital Campus
1345 Govan Road
Glasgow
G51 4TF
United Kingdom