Description
De-stash "jumble" sale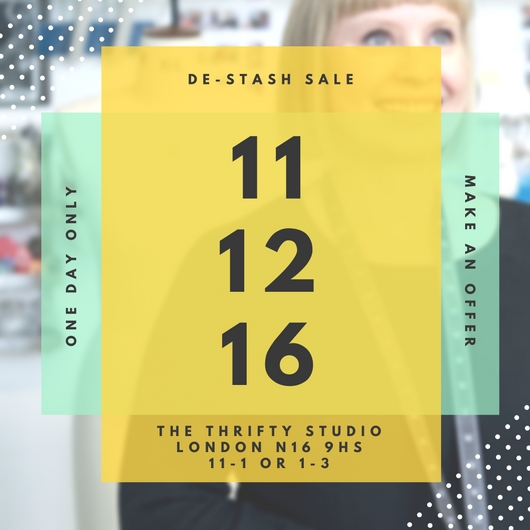 My studio is bursting at the seams with crafty supplies, gadgets, scrap fabrics and patterns.
In order to make room i need to de-stash!
Join me on Sunday Dec 11th between 11.30 & 1, OR between 1 & 3 and grab a bargain- no unreasonable offer accepted!
You bring along some cash and grab a bargain, i'll supply some festive music, mince pies and something mulled...
This is a great opportunity to take a peek inside my lovely studio, and pick up some stocking fillers too!