De-Stress and Assess Retreat - Register interest only

Friday, 10 June 2016 at 18:00

-

Sunday, 12 June 2016 at 15:00 (CEST)
Event Details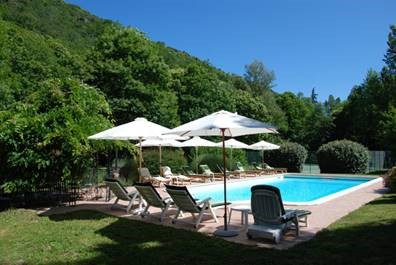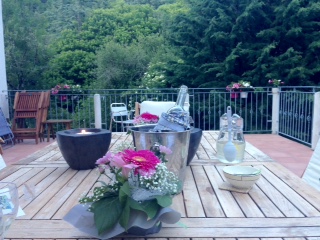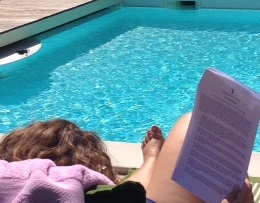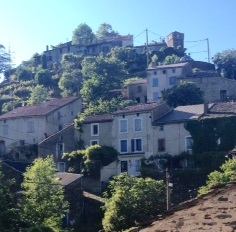 Some of our greatest insights and clarity in terms of what we want to be, have and do come when we are relaxed on holiday. Then it's back to our busy work and 'life' and all is forgotten…So this retreat has been designed so you can take time out of your busy life and have the opportunity to 'De-Stress and Assess' and also leave with a plan for how to get from where you are now to where you want to be.
Alongside some sessions which will help you find your purpose, discover your passions and create your life vision, there will be the opportunity to relax, swim, hike, play tennis and enjoy the beautiful historic surroundings.
Here's what Penny thought, after attending the Retreat:
If you are still undecided, this retreat could be for you if:
Your life feels like a shoe that's a size too small…

Every day you try to squeeze yourself into the same story, the same routine, the same demands, disappointments and frustrations

Your life right now isn't exactly bad. You've actually got it pretty good. But it's not working for you. Not anymore. You've outgrown it ... 10x over.

You want to make some changes. You're just not sure how.

You want to create something new, different, more…

You are looking for a career that you're passionate about. A more creative, satisfying way of working. Better or new friendships or relationships....

Or maybe you're ready for a complete overhaul? Maybe everything needs to change... your work, where you live, who you know and how you show up in the world.

What if you could easily make these changes in a way that energized you rather than depleted you?

What if 2016 was THE year you let go of what no longer works and started moving from where you are to where you want  to be… to a life that fits like a custom-made shoe?
If you are ready to take action to create the life you want and would like further information, please request an application at admin@tedlondon.com.  This event is limited to a maximum of six people.
Outline of the weekend, subject to change depending on the needs of the group:
Friday 10th June 2016:         7pm aperitif/dinner
Saturday 11th June 2016:      9am breakfast, 9:45-1 workshop, 1-2pm lunch, 2-4pm free time, 4-6pm workshop,
       6-7 pm free time, 7pm depart for dinner at 16th century Hotel D'Alibert
Sunday 12th June 2016:        9am breakfast, 9:45-1 workshop, 1-2 lunch, 2-3 pack/free time,
                                            3/3:15 depart for airport
Cost per person, including airport transfers to/from Carcassonne Airport (*specific flight times), accommodation in Susan's private home and all meals: £997, with an early bird discount to £797 if booked before 31st January 2016.
When & Where

Carcassonne

11160 Carcassonne
France


Friday, 10 June 2016 at 18:00

-

Sunday, 12 June 2016 at 15:00 (CEST)
Add to my calendar
Organiser
Susan Treadgold is a San Diego and London-based holistic executive coach, founder of Treadgold Executive Development, best-selling author, award-winning speaker and transformational trainer. She is passionate about helping people create sustainable peak performance and success by helping them increase their confidence, energy, executive presence and productivity.
Susan has a strong track record of helping inspired individuals up to board level executives perform at the top of their game. Her straightforward manner combines effectively with a broad business background to help leaders enhance their energy, communication, executive presence and productivity. She uses a combination of psychometrics, Success Principles, High Performance Coaching, Personal Energy Plans and self-awareness building tools to empower clients to level up. She offers 1-1 Personal and executive coaching, high performance coaching, corporate career masterclasses, De-Stress & Assess Retreats, Best Year Ever Program and VIP days.
Since setting up Treadgold Executive Development in 2009, Susan has coached over 200 individual clients, created and facilitated webinars, workshops, and keynotes for organisations such as Kings College London, Royal Bank of Canada, Barclays Bank, HSBC, Jefferies, ExecutionNoble, JP Morgan, Actis, Deutsche Bank, ManGroup, Squar Milner, InvescoPerpetual, Original Travel, Expedia, Greenbrook Financial PR, BroadMinded, The Chartered Institute for Personnel & Development, Women in Business, Noble Manhattan, Women in Banking & Finance, SheerLuxe and London Women's Forum.
Previously Head of Corporate Marketing for Citigroup's Central & Eastern Europe, Middle East and Africa Equities businesses. Before that she spent over a decade in Pan-European Institutional Equity Research and Sales at DLJ, Morgan Stanley and Merrill Lynch.
Her best-selling books include Success University for Women, Success University for Women in Business, The High Performing Woman: 52 Take Action Tips for Greater Confidence, Energy and Impact
Susan's credentials:
- Certified High Performance Coach
- Success Principles Train the Trainer
- Level 7 Diploma (Masters) in Corp. and Executive Coaching, Institute of Leadership Management/Loughborough University
- Certified MBTI (Myers Briggs), NLP and EBW (Emotions and Behaviours in the Workplace) practitioner
- B.A. (Hons) –Chelsea College of Art, London
- B.A. (Hons) –German/Business dual degree Michigan State Uni./Uni. of Freiburg
Professional affiliations: Institute of Leadership & Management, Women in Banking & Finance, London Women's Forum, Toastmasters, TeachFirst, Global Woman Club, 100 Women in Finance
Masterclasses and events:
Executive Presence Masterclass -Strategies for growing your Confidence, Gravitas and Leadership Skills
Personal Energy Plan Masterclass -Strategies to assess and improve your mindset, energy and resilience
The High Performing Woman- How to Level Up Without Burning Out or Opting Out
Conquering Overwhelm Masterclass-Simple Strategies for Greater Productivity & Energy
Game Changer Masterclass –Preparing for a Winning Performance
Time, Energy and Relationship Mastery with Myers-Briggs Masterclass
Vision of Success Masterclass -Getting from Where You Are to Where You Want to Be
Powerful Performance Appraisals Masterclass – Game Changing Conversations for both parties
Success Planning Day – Define Your Purpose, Clarify your Passions and Leave with a Plan
De-stress & Assess Weekend Retreat in Southwest France or Rancho Santa Fe, CA