Online exercise workshop. Include BSL interpreters, subtitles and voiceover are available on the day!
About this event
**NEW – Zoom is rolling out a new update Version: 5.3.1, which includes multi-pins and spotlight. This way, we can spotlight on presenter/work and one or two BSL interpreters at the same time! Please update your Zoom now for a better quality workshop!**
FREE online Zoomacise - Yoga with Kavita
Trainer: Kavita
Thursday 12th November | 6-7pm (Log on 5.30pm onwards)
FREE for all deaf, hard of hearing and deafblind women only.
*BSL interpreters, subtitles and voiceover are available.*
Deaf-initely Women are hosting this workshop via zoom online. You will receive a zoom link once you book a place on here.
We recommend using the laptop to the Zoom workshop for a better experience.
IMPORTANT DISCLAIMER. Exercise is not without risks and this or any other exercise programme may result in injury. They include but are not limited to the risk of injury, aggravation of a pre-existing condition, or adverse effect of over-exertion such as muscle strain, abnormal blood pressure, fainting, disorders of heartbeat, and very rare instances of a heart attack. The exercise instruction and advice presented in the classes are in no way intended as a substitute for medical consultation. Kavita disclaims any liability from and in connection with the class.
As with any exercise programme, if at any point during the class you begin to feel faint, dizzy or have any physical discomfort, you should stop immediately and seek medical advice.
Please take note of the following precautions before taking the class:
To reduce and avoid injury, you may find it necessary to check with your doctor before beginning the classes. By participating in the class, you are doing so at your own risk. Kavita will not be responsible or liable for any injury or harm you sustain as a result of the class.
Please use good judgement and common sense when taking the class, consider your level and ability and choose the appropriate level of the exercises and rest when you need to.
Please ensure you are in a clear space with no obvious hazards, with ventilation, appropriate lighting and access to water.
By clicking on the link to the class, you confirm to abide by the terms of this disclaimer.
IMPORTANT NOTICE. We are making a video out of this workshop.
1. This event will be recorded. We will be using the recording to edit into a short accessible video along with sign language, captions and voiceover. This will be stored in our YouTube account and uploaded onto our website for anyone to access. The video will be shared via email, Facebook, Instagram, LinkedIn and Twitter.
It is important that you understand and agree.
If you do not want to be shown on video - please turn off your camera.
Privacy notice: Your privacy is important to us, we will use your information to process and manage your booking. We will keep your personal data secure and only share your information with carefully selected funders unless required to do so by law. Please see our Privacy Policy for more information.
"We" means Deaf-initely Women, Registered Charity: 1185431.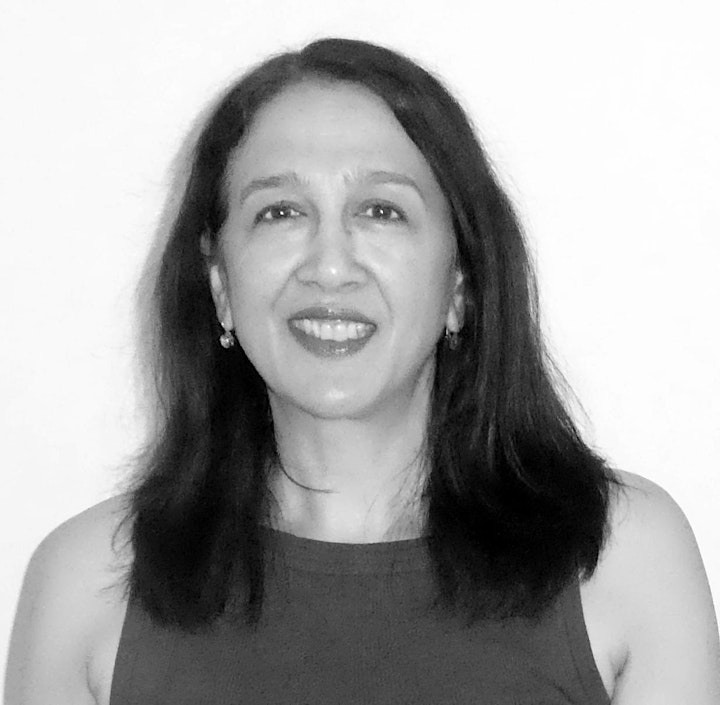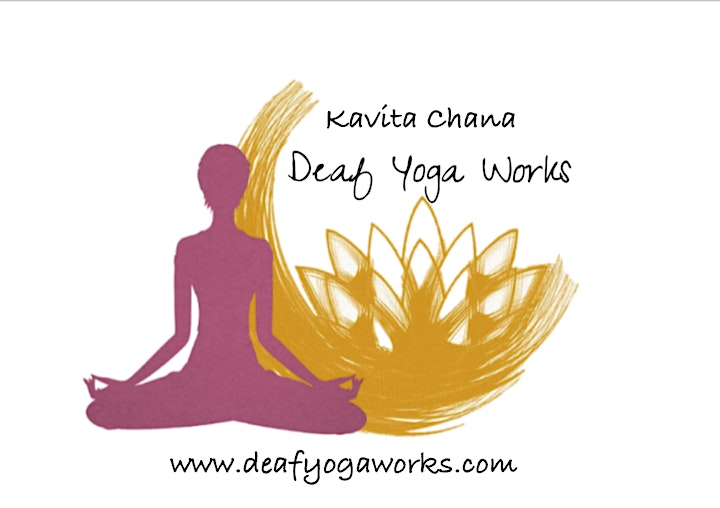 Organiser of Deaf-initely Women: Zoomacise - Yoga with Kavita