Dealer Support Live Dealers, get your diary out: Dealer Support Live is taking place on 21st October 2021 from 8.30am to 5.00pm
About this event
Dealer Support Live
Dealers, get your diary out: Dealer Support Live is taking place on Thursday, 21 October 2021 from 8.30am to 5.00pm, Ricoh Arena. 
Dealer Support LIVE is an independent event designed for all dealers, to provide delegates with the knowledge they need for a successful future – no fluff, no puff – just independent and relevant industry insight.  
The event will be an interactive learning experience. We know better than most just how busy dealers are and, with this in mind, Dealer Support LIVE will be a fast-paced event that's a great use of your time.
Building on the success of previous Dealer Support LIVE events, the 2021 edition will deliver even more opportunities to learn, more exhibitors and an enhanced Q&A session. We'll get straight down to business and provide you with the information that will make a huge benefit to dealer principals and their sales teams.
Your Ticket:Before booking your ticket please read our terms & conditions. A cancellation fee may be applicable.
All tickets include attendance to the day-long event, exhibition, lunch, coffee & networking drinks at the end of the day. If booking more then one ticket, please include details of additional delegates on the same form. 
Location:
Ricoh Business Lounge, Ricoh Arena, Judds Lane, Coventry, CV6 6GE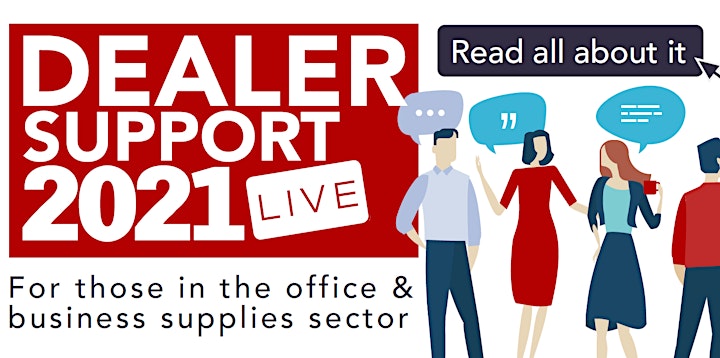 Organiser of Dealer Support Live 2021
Dealer Suport Live is organised by Dealer Support which is published by Intelligent Media Solutions. Intelligent Media Solutions (IMS) is a dynamic company involved in magazine publishing, contract publishing, new media and marketing solutions. We deliver successful magazines through print and online publishing for a wide range of niche (and not so niche!) reading communities. All our content is fast, focused and bang on remit, making us a must read and quickly...