Description
My Identity In Christ Church also known as (M.I.C) is organising a Relationship Workshop for Singles and Dating Couples
Would You Like To Learn How To Avoid Future Disappointments As A Single Or Dating Couple

Would You Like To Develop The Courage To Move Beyond The Pain, And Hurt From Past Relationships?

Would You Like To Understand How To Select The Right Person For You?
If you've said "YES", then this is a must attend event

Guest Panel: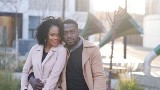 Lydia Rose & Enter V are a young and vibrant Godly couple who are inspiring this generation to trust God and follow his leading especially in the area of relationships.
They will be joining us as a special guest panel list member to share some of there wisdom on how Sngles and Dating Couples can deal with the disappointment whilst waiting to meet their God ordained Spouse.
We also have other surprise guest panel list joining us so you are in for a great time of fun, learning, encouragement, and a great opportunity to have all your burning questions answered.
Your Host: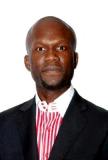 Pastor Seyi Eyitayo is the Senior Pastor and Founder of My Identity In Christ Church also known as (M.I.C), which is a non denominational church located in east croydon south london.
Pastor Seyi Eyitayo is passionate about seeing God people walk in their Identity in christ, Discover and fulfill God's purpose for their lives, and build purposeful relationships based on the principles of God word
There will be Opportunities to meet and mingle with new people and network with like minded christians
You are in for a great time of fun, laughter and inspiration in the presence of God so make sure you invite your friends also
This event is going to packed full of Praise And Worship, an Inspirational message from your Host(Pastor Seyi Eyitayo) and the following;
LIVE Q & A From Our Guest Panel List:
Interactive Sessions
Prayer For The Needs Of Singles And Dating Couples
You Don't Want To MISS This!