About this Event
This workshop will be available for the ones who need it the most, and we have a very limited amount of tickets. As such, for the moment you can join the waitlist by registering. We will contact you in late August with a further survey before the decision for ticket distribution is made.
THIS IS AN ONLINE EVENT
This event is part of the Cratis Summer Digital Sessions, talks centered around a central theme with a presentation or panel from an influential figure in the field.
This is a workshop with a limited number of seats that will help the participants tackle impostor syndrome. You can read more about the impostor syndrome here.
The event is open to everyone in the Creative and Digital Industries.
You can read more about the impostor syndrome here.
Objectives & Focus :
1: Defining imposter syndrome and the 5 P's : Perfectionism, Pleasing, Proving, Performing, Pretending.
2. 5 warning signs : Anger, Fear, Anxiety, Never-enough, Isolation.
3: What lies beneath worthiness : Exploring how worthiness is grounded in worth, value, and identity.
4: Radical Acceptance and Commitment : Sharing how ACT ( Acceptance and Commitment ) helps us recognise and overcome our imposter 'symptoms'.
5: Reframing worthiness : cultivating inner leadership qualities which empower us to let go of exhausting, unsustainable habits and lead from a more relaxed and authentic place.
using appreciative enquiry to identify what is already working well
what will I let go of
what will I take away
practising the power of "what if "
Outcomes & Takeaways :
recognise 'imposter symptoms' in ourselves and those we lead
share insights in a confidential, supportive environment
dispel the myths around imposter syndrome
reframe your personal narrative
reclaim the power of choice and personal acceptance
Methodologies & Other References :
Based on the Shame Tapes ( Brené Brown ) references the 2 roots of Imposter Syndrome : Never enough & Who do you think you are ?
ACT therapy : derives from the core messages: accept & release what is out of your personal control, and commit to bite-sized actions that improves and enriches your life.
Reframing techniques : based on David Drake's work - focus on experiential stories not justification of past stories.
Appreciative Enquiry : start with what's working and liberate the "what if questions ?"
About the speaker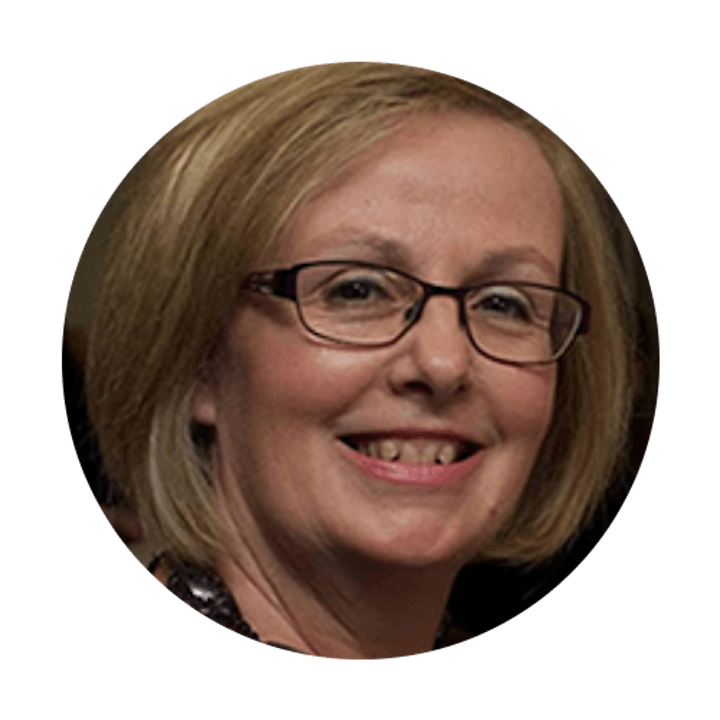 I am hard-wired for clarity and transparency. When you grow up in a culture that creates a complex narrative to obscure the lies - you search for truth. Honesty increases expectations and encourages fearlessness. ​
I love reframing stories that insist, "things have always been this way, they will never change." While I was being raised, Nelson Mandela was being subjected to trial and imprisonment. A powerful 'bias-for-change' was set in my DNA early on. I grew to value truth, character and transformation in equal measure.
I am a compassionate truth-teller, listener, change-agent. My career as an educator led to a fulfilling role as an academic principal, but the political climate propelled me into grass-roots politics, where I focused on restoring voter engagement for South Africa's first democratic election.
I moved to the UK in 2000. (Spoiler alert - speaking English does not shield you from culture shock) I know what it means to start again - to examine your identity, your values and your purpose.
Enjoying a career crossing nations, cultures and industries has fine-tuned my skills as a catalyst and a disrupter. I now thrive as a coach, mentor and thinking partner with founders, leaders and other fearless adventurers.
I have worked almost exclusively with founders, startups and CEO's within the tech and creative industries for the past 3 years. Particularly among creative founders I have observed a higher tendency to identify with what is commonly known as Imposter Syndrome.
What may be less well known is that these 'imposter' feelings of fakery or doubt often arise at a time when business owners are on the brink of success, are stepping into the limelight or have been recognised for something unique or noteworthy.
This webinar offers you a supportive and courageous environment. We will look at underlying beliefs and how to 'unmask' them. We will explore the best practices to help re-calibrate and overcome this debilitating phenomenon impacting so many in the modern workplace.
The only pre-requisites : honesty and the desire to unleash your true creative value and talents.
Special thanks
The Cratis Programme is a 6-month programme social networking, skill-building and skill transfer programme for Creative Industries professionals living or working in and near Colchester.
Cratis aims to connect creative professionals in Colchester, creating opportunities for collaboration and new business being kept in Colchester.
The Cratis programme is funded by the European Regional Development Fund through the South East Creative, Cultural and Digital Support programme and organised by Game Anglia C.I.C.
We encourage you to share the event details with other members of the industry who may be interested in attending. Please note the online event will be recorded.