Description
How to overcome stress, anxiety and trauma and live a happier and more balanced life.
In this session you will hear about:
- What causes stress, anxiety and trauma and how they affect our lives
- How our childhood experiences shape our lives
- The Mind-Body connection
- EFT (Emotional Freedom Technique) and how it can transform your health
- Inspiring Stories
- Q&A
---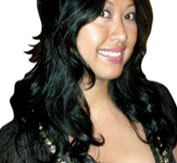 About the speaker:
Edrina Rush is a certified Master Coach, EFT & Matrix Re-imprinting Practitioner, Hypnotherapist and Health Coach with a background in various therapeutic and healing modalities.
She is also a speaker, writer, trainer, workshop facilitator and broadcaster in the field of wellness, relationships and health.
Edrina specialises in trauma releasing such as stress, anxiety, phobias, post-traumatic stress disorder (PTSD) and other forms of trauma; as well as incorporating positive behaviours of success. She supports her clients' health and wellbeing goals so they become empowered to live healthier, happier and more balanced lives.
She speaks at events held in London and Birmingham; and guests in various online radio shows.
Edrina is currently working on her first book that covers trauma, resilience, stress management, health and relationships.