Deall taith eich cwsmer | Understanding your customer journey
Deall taith eich cwsmer | Understanding your customer journey
About this event
Mae'r sesiwn yma yn rhan o pum sesiwn sydd yn dilyn ei gilydd. Cofiwch gofrestru i'r gweithdai eraill drwy fis Mehefin.
This workshop is one of a five part series following on from each other. Please ensure you book on to the others throughout June.
------------------------------------------------------
MI FYDD Y SESIWN HON YN CAEL EI GYNNAL YN SAESNEG AR-LEIN. Mae yna ddogfennau Cymraeg ar gael os oes angen.
THIS SESSION WILL BE DELIVERED IN ENGLISH ONLINE. Welsh documents are available upon request.
------------------------------------------------------
Maen nhw'n dweud, i adnabod person bod angen i chi gerdded milltir yn eu hesgidiau! Mae hyn hefyd yn wir am eich cwsmeriaid. Mae deall taith eich cwsmer drwy eu llygaid nhw'n hollbwysig.
Beth fydd y digwyddiad yn ei gynnwys?
Yn y gweithdy profiad cwsmeriaid hwn, byddwn yn rhoi sylw i elfennau allweddol mapio teithiau cwsmeriaid. Byddwn yn edrych ar sut y gall eich helpu i dyfu eich busnes a chael gwared ar brosesau diangen.
Byddwn hefyd yn cynnig rhywfaint o fewnwelediad i chi ar sut i lunio map taith ar gyfer eich busnes.
Beth yw mapio teithiau cwsmeriaid?
Pam ei fod mor bwysig i'ch busnes?
Sut i lunio map taith/proses ar eich busnes.
Rhai camau gweithredu a phwyntiau allweddol i'w cofio a'u rhoi ar waith ar gyfer eich busnes.
Ar gyfer pwy mae'r digwyddiad?
Mae'r gweithdy hwn ar gyfer perchnogion ac arweinwyr busnes sy'n gyfrifol am dwf a datblygiad busnes. Mae hefyd ar gyfer y rhai sy'n awyddus i ymgysylltu â mwy o gwsmeriaid a throsi mwy o ymholiadau newydd yn fusnes.
Cefndir y Siaradwr
Mae Mel Evans yn arbenigo mewn gweithio gyda busnesau i'w helpu i drawsnewid profiad cwsmeriaid a sefyll allan ymhlith eu cystadleuwyr. Ymunwch â hi i gael golwg ar y byd drwy lygaid y cwsmer.
********
They say to know a person you need to walk a mile in their shoes! This is also true of your customers. Understanding your customer journey through their eyes is critical.
What will the event cover?
In this customer experience workshop, we will cover the key elements of customer journey mapping. We'll look at how it can help you grow your business and remove unnecessary processes.
We will also offer you some insight on how to construct a journey map for your business.
What is customer journey mapping?
Why is it so important to your business?
How to construct a journey/process map on your business.
Some key actions and takeaways to apply to your business.
Who is this workshop for?
This workshop is useful for business owners or leaders responsible for business growth and development. It's also for those looking to engage with more customers and convert more new enquiries.
About the speaker
Mel Evans specialises in working with businesses to help them transform their customer experience and differentiate them from their competitors, join her for a view of the world through the customer's eyes.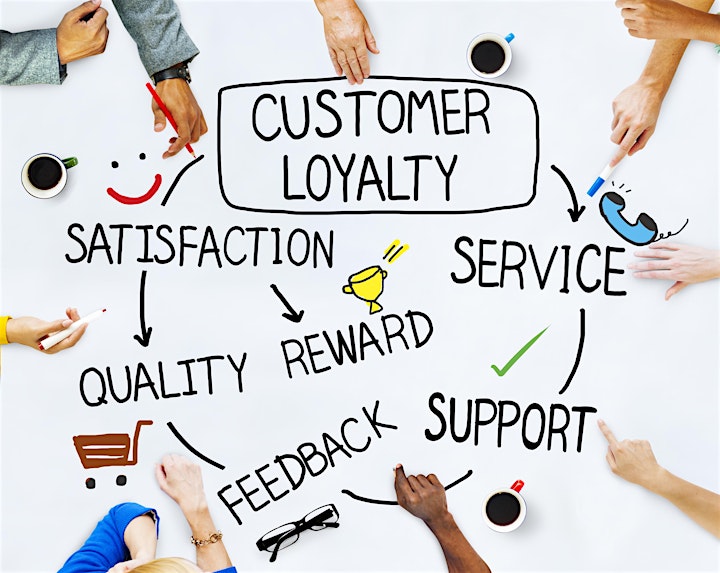 Mae Hybiau Menter Ffocws yn darparu gofod arloesol i ddeori a sbarduno busnesau newydd a'r rhai sy'n ehangu. Mae Hwb Menter Ffocws y Drenewydd a Hwb Menter Ffocws Caerfyrddin yn cael eu hariannu'n rhannol gan Gronfa Datblygu Rhanbarthol Ewrop trwy Lywodraeth Cymru
Mae'r digwyddiadau a ddarperir neu a gynhelir gan raglen Hybiau Menter Ffocws Llywodraeth Cymru am ddim ac yn agored i bobl o bob oedran, ond rhaid archebu lle ymlaen llaw. Mae'r niferoedd yn brin a disgwyliwn alw mawr am lefydd, felly archebwch yn gynnar i ddiogelu'ch lle.
Focus Enterprise Hubs are an innovative space to incubate and accelerate new, and growing businesses. Focus Newtown and Focus Carmarthen Enterprise Hubs are part funded by the European Regional Development Fund through the Welsh Government
Events delivered or hosted by the Focus Enterprise Hubs programme for the Welsh Government are free and open to all ages but must be booked in advance. Please be advised that numbers are limited and we expect high demand for places, so book early to secure your place.
Organiser of Deall taith eich cwsmer | Understanding your customer journey