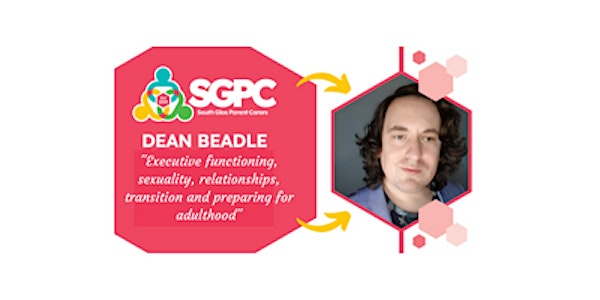 Dean Beadle: Executive functioning, sexuality, relationships, transitions
Autistic international speaker Dean Beadle talks on executive functioning, sexuality, relationships, transition and preparing for adulthoood
About this event
This session is aimed at Parent Carers and School Staff in South Glos. The content is relevant for supporting undiagnosed autistics, self-identified autistics and the formally diagnosed as well as being useful for neurodivergent people in general.
In this session we look at what sex education needs to include to be more inclusive, before looking at transitions, and more specifically the transition to adulthood. Through this we'll look at executive functioning and the impact that has on transitions, before looking at relationships.
Dean Beadle has toured the UK for over fourteen years sharing his experiences of being autistic. He has also delivered keynotes in Ireland, Denmark, Belgium and Germany as well as undertaking four seminar tours of Australia and New Zealand. Through his humorous and insightful speeches Dean outlines his positive outlook on being autistic, and challenges negative public attitudes. In 2011 Dean's work was brought to a wider audience, as a clip of one of his speeches was viewed globally on YouTube. In recent years he has also become an in demand inset trainer and delivers training to staff across the UK. To date Dean has delivered over 800 keynotes, lectures and training sessions.
Attendees will be provided with a recording of the session which can be watched for up to 7 days after.