Description
You are invited to join the launch celebration of
Dear Female Founder
Wednesday, September 14th, 2016.
When people think of top entrepreneurs, they typically think of Richard Branson, Mark Zuckerberg or Elon Musk. But what about the women who have achieved great things?
'Dear Female Founder' is the startup equivalent to 'Lean In', shining more light on inspirational female entrepreneurs and encouraging women to achieve their own potential in entrepreneurship. The book brings together 66 successful female founders and investors who have generated $1 billion in revenue. They have written letters to the next generation of female founders, sharing business advice they wished someone had given to them before they started.
Beyond the book, 'Dear Female Founder' is creating a movement that empowers women to play up their strengths, think bigger and most importantly be confident in their abilities.
The female founders that will be speaking and championing our launch event include:
READING 1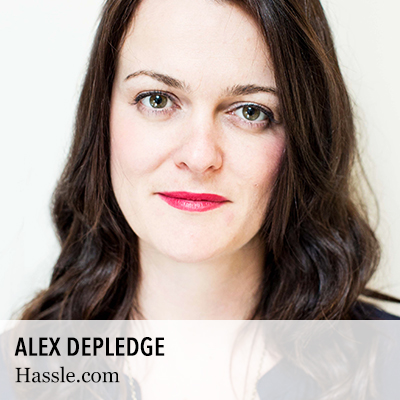 Alex Depledge co-founded Hassle.com in 2012 with friends Jules Coleman and Tom Nimmo. Labeled as one of the most distruptive digital startups of 2014, the company since emerged as a successful online booking and payment platform that connects customers with local home cleaners. In 2015, Hassle was acquired by German rival Helping for a reported € 32 million.
Included on the 2016 Debrett's 500 Most Influential People list and named as FDM Everywomen 'Startup Founder of the Year', Alex is currently chair of Coadec (Coalition for a Digital Economy) and a Venture Partner with Ignire 100, a prominent European based angel-led accelerator programme.

READING 2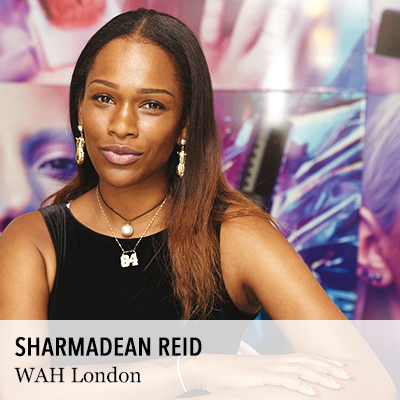 Sharmadean Reid, a British entrepreneur and current CEO of WAH London, first began her career as a stylist and brand consultant for Nike and ASOS. Reid founded WAH Zine in 2005, a photocopied fanzine where girls could immerse themselves in world of hip hop. In 2008, at the forefront of the global nail art trend, Reid was struck with the idea to create a nail salon with an urban hip hop flare, where her fellow magazine and blog readers could regroup in one place. WAH Nails emerged as a prominent creative business and has since set in motion a new era of nail art.
Sharmadean is mother to a 5-year-old boy and holds a bachelor degree in Fashion and Communication from Central Saint Marins. She has been awarded a MBE for services to the Beauty Industry by HRH Queen Elizabeth.
READING 3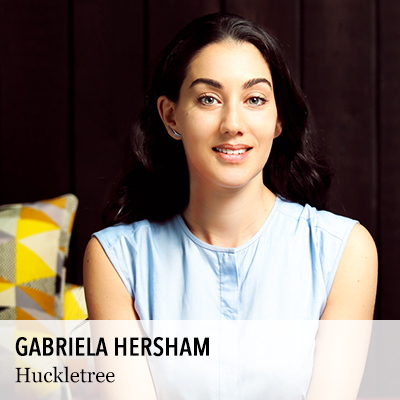 Gabriela Hersham is the co-founder and CEO of Huckletree, a dynamic coworking space provider in London where ambitious and curious minds come together to create and share exciting startup projects.

Having earned a First Class Honours diploma in International Business at the European Business School (EBS), Gabriela went on to train at the Lee Strasberg Theater and Film Institute in New York, where she began her career as an actress and producer. Inspired by one of the first cosharing spaces in New York, Gabriela decided to recreate this concept in the UK where Huckltree opened in 2014.
READING 4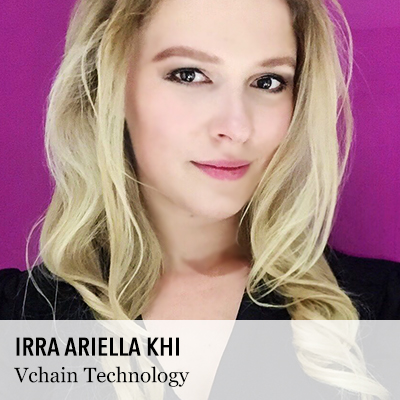 Irra Ariella Khi is the co-founder and CEO of Vchain Technology, a deep tech company developing a patent-pending blockchain solution to ensure better cyber security and data privacy. From fashion model to entrepreneur, Irra has built an impressive career over the years. During her modelling career, Irra launched Soul of Fashion Media, a digital platform for up and coming fashion designers. Later on, she was headhunted to become co-founder and product evangelist for the IceCream app, before leaving to develop research in Physics and Computer Science, where her idea for Vchain Technology emerged.
Having graduated from Oxford University and mastered 9 languages, Irra is a speaker and mentor at Oxford Entrepreneur, StartUpBootcamp, Said Business School and General Assembly in her spare time.
Your ticket includes admission to the launch and a signed paperback copy of the book.
We are looking forward to seeing you at the event.
KINDLY SUPPORTED BY