The Sky's Gone Out Melancholia is the theme of this months Death Cafe. The deep and permeating sense of loss we are all living with.
About this event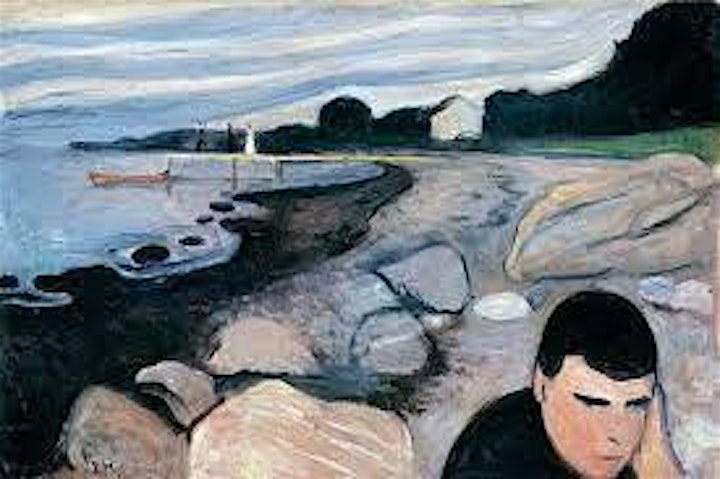 Edvard Munch painting, Melancholia  seems woefully fitting for 2021. Is there anyone out there who doesn't have their head in their hands? We are living in times of huge anxiety surrounded by the very real threat of mass extinction, a global pandemic, collapse of the NHS and Brexit. Where to turn other than to art, film, music, and poetry. What do artists have to say? This months death cafe theme is melancholia and will be held in the shop. The title The Sky's Gone Out is borrowed from a Bauhaus album cover to continue the 1980's punk/indie/goth thread that is winding through our death cafes.
Come for an in person chat about art and the deep sense of loss we currently living with.
DONATIONS to cover tea, coffee, vegan donuts and anything additional will be given to The Compassionate Friends Charity.
Suggested donations £3