Death, Karma & Rebirth day course with Gen Kelsang Gomchen (Kensington)
Description
Death, Karma & Rebirth day course with Gen Kelsang Gomchen
Saturday 24 November | 10am – 4:30pm
Cost: £30*
We are alive, therefore we will die. This is the simplest, most obvious truth of our existence and yet we rarely consider it. More often than not, we choose to ignore it.

In this course, learn the Buddhist view of life, death and everything in between. Through these teachings, begin to understand what happens when you die, why you experience your present fortunes and misfortunes, and how to use this knowledge to create happiness both now and for the future. A not to be missed opportunity to explore incredibly meaningful and relevant topics.
*Lunch not provided but you are welcome to bring along a vegetarian packed lunch to eat in our refreshment area.

ABOUT THE TEACHER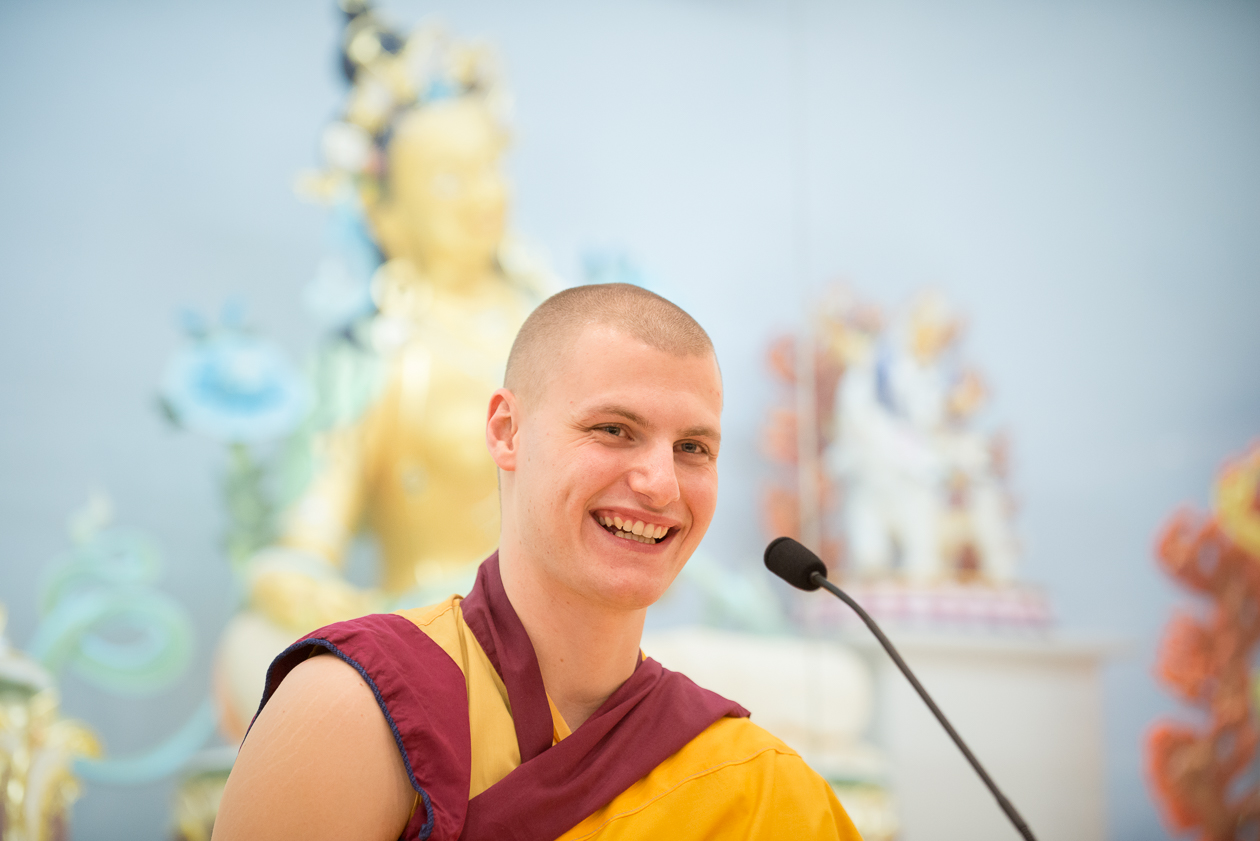 Gen Kelsang Gomchen is a qualified Kadampa practitioner and teacher of Kadampa Buddhism who has taught widely throughout the UK. He has received extensive teachings of both Sutra and Tantra including the empowerments of Highest Yoga Tantra from Venerable Geshe Kelsang Gyatso Rinpoche. He has completed an intensive Special Teacher Training Programme with our General Spiritual Director, Gen-la Kelsang Dekyong, and engaged sincerely in meditation retreats on both Sutra and Tantra.
Gen Gomchen is known for his ability to inspire others through sincere practice and to present the deeper meanings of Venerable-Geshe-la's books in a way that is practical and relevant to all who listen.