DEBATE: Africa IS full of 'Sh!thole Countries'
Description
Debate - This House Believes:
Africa IS full of 'Sh!thole Countries'

The Gambia / Seychelles / Wakanda
The leader of the world's most powerful and advanced nation, Donald J. Trump, President of the United States of America, is alleged to have said during a meeting last month that Africa is full of 'shithole countries'. Following this revelation, traditional and social media alike, lit up. However, whilst there was a lot of condemnation, the traffic was by no means all one way. A number of people, including Africans, actually supported the alleged comment. So, what is the truth? What is the current state of development across Africa at the start of 2018?

The debate will be preceded by a speed networking session and followed by a structured group discussion on the role of the diaspora in Africa's future development. This meet-up is part of our Meet the Neighbours series, and is in association with Tujijenge Pamoja Network (TPN), the UK's leading Kenya diaspora network.

Join us for an evening of lively, but structured and good-humoured, discussion and networking.

Our debaters are: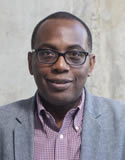 Onyekachi Wambu, Executive Director, African Foundation for Development (AFFORD)
Onyekachi has extensive experience in policy, advocacy and communications, and is a pioneer and innovator in the field of 'diaspora and development'. Currently Executive Director of AFFORD, his previous positions included Head of Communications, and Director of Strategy and Policy. Onyekachi has written widely on Africa, global diaspora, socio-politics, and development. His publications include Under the Tree of Talking: Leadership for Change in Africa (2007 ed.). He edited The Voice newspaper at the end of the 1980s and has made documentaries and programmes for the BBC, Channel 4 and PBS. He holds a BA in Government from the University of Essex and an MPhil in International Relations from Selwyn College, Cambridge.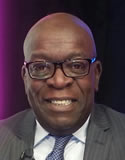 Tetteh Kofi, Director, Journolink
Tetteh is a journalist, broadcaster and media consultant, with a passion for positive social change. His broadcast credits include The BBC World Service, BBC Radio, ITN and LBC. He is currently Director at Journolink, a company offering an online PR platform for SMEs. He is also a diversity consultant with a client list which has included the British Army, L'Oréal and Société General. He was the publisher of New Nation, a UK weekly newspaper aimed at the Black British community, which launched in 1996 and ran for seven years. A current passion project is 'African Renaissance' which involves getting Africans to 'reimagine everything'! Tetteh holds a BSc in Business Administration with Marketing from the University of Ghana and a MRS in Marketing and Communications Research from the University of London.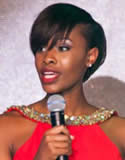 Umutoni Thuku-Benzinge, Director, Success Looks Like You (SLLY) / Member of TPN

Umutoni is a columnist for the Informer East Africa newspaper, a news publication serving the East African community. She is also Director of Success Looks Like You (SLLY) a social enterprise connecting young students and professionals from black backgrounds to careers, resources and networks. Winner of Miss Scuba Kenya 2013, a beauty pageant aimed at promoting marine conservation, Umutoni was the first African to represent the continent at the international finals. She graduated from the University of Leicester with a BA in Economics in 2014 and has since pursued a career in the IT industry. Currently completing a Diploma in Journalism, Umutoni is keen to pursue a career in broadcast journalism.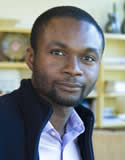 Yaw Mante, Omidyar Network / Member of Star 100
Yaw is an Investment Associate for Omidyar Network, working on the firm's Financial Inclusion initiative, focusing on investments across Africa. Prior to that, he was a valuations manager at Ernst & Young where he advised financial services firms and central banks on transactions, restructuring, and recapitalisations across Europe. Earlier he worked with Barclays' mergers & acquisitions team responsible for the inorganic growth of the global cards business. Yaw has a passion for art, which he shared with the network in 2016, as a part of our The Art of the Side Hustle event. He received a BA in Economics from Yale University in 2006 and is also a Chartered Financial Analyst (CFA).
Light refreshments will be served.