Description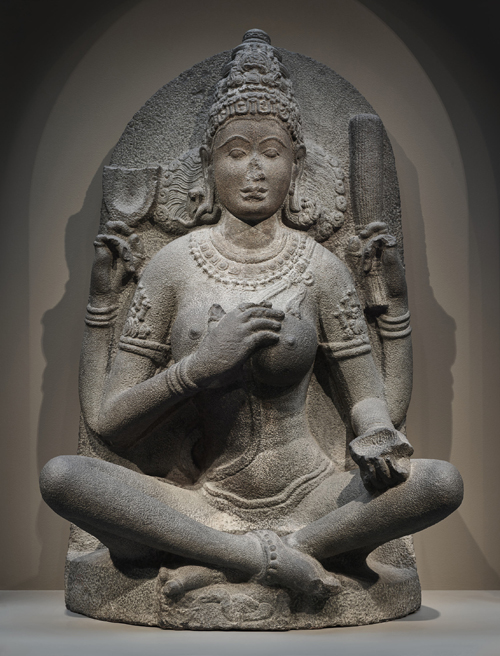 Image: Yogini, India, Tamil Nadu, Kaveripakkam, 10th century. Gift of Arthur M. Sackler, Arthur M. Sackler Gallery S1987.905
Yoginis, Power and Visual Culture
The identities and practices of yoginis – mortal women and goddesses engaged with yoga – are, like those of yoga, remarkably diverse and notoriously multiple. This lecture re-examines the identification of yoginis and their contexts through three case studies: Yogini temples ca. 1000, Indo-Islamic manuscripts ca. 1600 and European print media ca. 1930.
In each instance, the yoginis remain agents of power, but take on distinctive forms and historically contingent identities as they shift contexts and emerge within different arenas of practice.
This event is free, but booking is required.
Debra is also speaking on the 2nd May at SOAS on Interrogating and Exhibiting Yoga's Visual Cultures. Book here.
Speaker Biography
Dr. Debra Diamond is curator of South and Southeast Asian Art at the Freer and Sackler Galleries, the National Museums of Asian Art, Smithsonian Institution. Her most recent exhibitions are Body Image: Art from the Indian Subcontinent (Freer, 2017), Encountering the Buddha: Art and Practice Across Asia (Sackler, 2017), and Yoga: The Art of Transformation (2013-14), a cross-disciplinary exploration of the histories of yoga through its visual manifestation
Organiser of Debra Diamond on Yoginis, Power and Visual Culture
SOAS is leading the way in the new field of yoga studies, which is growing rapidly around the globe. We host the Hatha Yoga Project, a research initiative funded by the European Research Council, which will chart the history of physical yoga practices, and we are one of only four universities in the world to offer an MA in Yoga and Meditation. The Centre of Yoga Studies is a hub for scholars, students and all those interested in yoga and hosts lecture series, seminars and workshops in order to share our work, learn from that of others and develop new collaborations.
Sign up to our Facebook page to stay up to date with news and events.  We also have a YouTube channel with event recordings.