HEALING ART AS THERAPY GROUP (Online) - FREE MONTHLY PASS FOR DECEMBER / 5 X FREE TASTER SESSIONS.
About this Event
Welcome to my weekly online Art as Therapy group. Each week we will be exploring a new emotion with a sharing circle and have plenty of time to create art work to express our feelings towards it. We close with reflective sharing about any emotions that come up and a grounding guided meditation. And don't worry; you don't have to be good at art to enjoy this colourful healing! It's also totally okay if you don't feel like sharing and you won't be pressured to do so.
This ticket allows you enter all 5 therapy sessions for this month. We ask that you try at least 5 therapy sessions so you allow yourself to give it a really good chance for the healing benefits to work. Of course, the main healing comes from the therapeutic art aspect but many people also find that healing comes from feeling part of this little community of likeminded people each week. :)
Meetings are held on Zoom every Thursday at 8pm - 9.30pm (GMT) . The link is included in your ticket.
All you'll need each week is your laptop, a sketch pad, pen and any art materials you'd like to use- providing you have one of each colour of the rainbow.
A BIT ABOUT ME: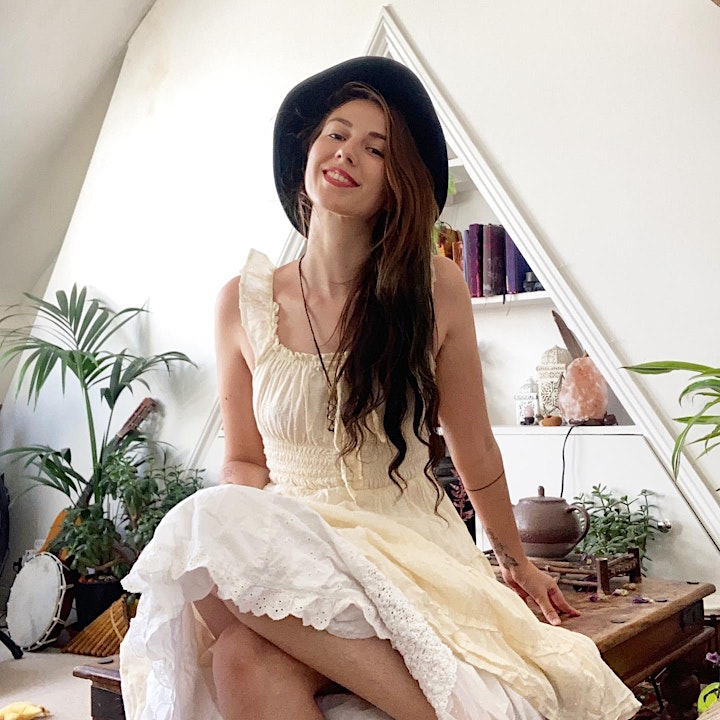 A BIT ABOUT ME:
I'm trained as a Creative therapy practitioner with a BA Honours in Creative Expressive Therapies. I work part time as a child and family therapist for Social Services and have taken my creative therapy ideas all around the world- from helping the refugee crisis in Calais to forming an activist art group in London for the Climate change marches, so i'm a big believer in the transformative power of art! :)
Check out my website for more info:
https://www.kubimaycrafts.com/creativetherapy
Follow this Art Group on Instagram: