DECADE: Letting People Lead – supporting community led regeneration
Description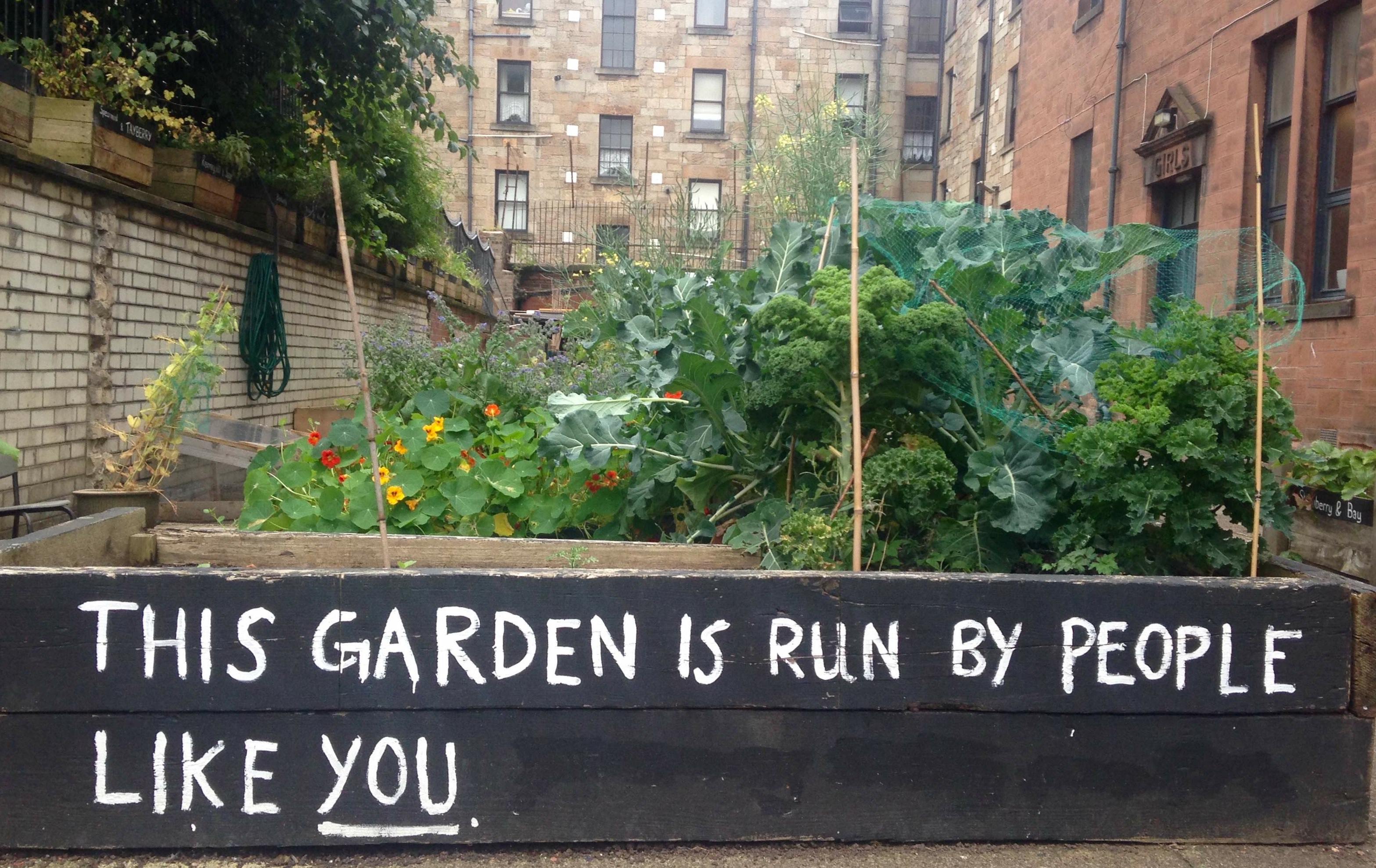 In Scotland there has been a significant shift from physical regeneration lead by publicly funded urban regeneration companies towards a more people based approach that addresses physical, social and economic change. This shift has been most dramatic from 2008 as a result of the global economic crisis and the collapse of the housing market.
Scottish Government funding, policy and the Community Empowerment Act intend to open up ownership to communities and encourage them to take the lead on change.
In taking on this role what are the benefits of co-production where communities have a greater say in how the built and green environment grows up around them? How can this approach tackle inequalities? What support do organisations need to engage with people and communities to achieve this shift? And in turn what support do communities need from these organisations?
The event will include presentations on these topics; sessions to gather the views and ideas of participants and the opportunity to discuss these ideas as a group.
Programme
10.15 Registration, tea and coffee
10.30 Alan Sim, Chair and board member A&DS
Welcome and Introduction
10.40 Linda Gillespie, Development Trusts Association Scotland
Asset Ownership Supporting Community Led Regeneration
11.00 Gordon Keenan, Chief Officer of Neilston Development Trust
Supporting Community Led Regeneration - Creators v Processors
11.20 Brian MacDonald, Regeneration Consultant
Towards an Alliance for Action

11.40 Questions
11.50 Group Discussions and Feedback
12.30 Alan Sim - Closing Remarks and Thanks
Speaker Biographies and Topics

Welcome and Introduction
Alan Sim - A&DS board member andBoard Director of Community Central Halls
Alan is a planner and an MBA graduate and was a former Head of the Planning, Development and Property services at East Dunbartonshire Council. He was also active with the Heads of Planning, Scotland. Since retiring, he has a particular interest in community based development, that delivers a range of benefits to grow capacity and improve sustainability. Alan is active within the Development Trust sector and is a Board Director of Community Central Halls. This Trust delivers a range of community services in Maryhill, Glasgow. He has a strong commitment and involvement in the built and natural environment that has ranged from conservation through to regeneration and environmental improvement.
Asset Ownership Supporting Community Led Regeneration
Linda Gillespie - Programme Manager, Community Ownership Support Service,Development Trusts Association Scotland
Following a career in retail during which she was responsible for multiple sites and latterly managing large-scale visitor centres, Linda moved into local economic development. Initially supporting a portfolio of young high growth companies before moving on to manage the delivery of Scottish Enterprise's Client Managed and Business Gateway Growth and Social Economy support services across Glasgow.
Over the years Linda has worked with 100s of community led organisations and social enterprises and has seen at first hand the positive benefits ownership of assets can bring to communities; improving the sustainability of facilities, protecting and developing services, creating jobs and empowering people.
Linda's presentation will explore the trends that have emerged through the delivery of the Community Ownership Support Service; highlighting the challenges faced by communities in the transfer and acquisition of assets. She will discuss the support requirements that different communities have to enable them to secure assets and develop a sustainable proposition.
Towards an Alliance for Action
Brian MacDonald - Regeneration Consultant
Following a 33 year career in Scottish Local Government, Brian left in 2008 to pursue other objectives. During his time at North Ayrshire Council from 1999 to 2006 Brian was Assistant Chief Executive and between 2006 and 2008 was Regeneration Director of the Irvine Bay Regeneration Company. At present he is director of his own company, a member of the Scottish Government/COSLA Regeneration Capital Investment Fund Panel, having previously been Vice Chair of the board of management of James Watt College and member of the Coastal Communities Panel. Currently acting as facilitator for the Rothesay Alliance for Action. Brian was Chair of SURF between 2012-2015.

In 2011-12, SURF delivered a participative study on the impacts of, and responses to, recession-based policy decisions in two areas: Govan, Glasgow and Gallatown in Kirkcaldy, Fife. In 2014 this was expanded to include Rothesay. SURF noted a striking degree of enthusiasm for a more coordinated approach towards connecting assets and investments from a wide range of local and national partners The Alliance developed a dual purpose to strengthen resilience and practical outcomes in the communities and to enhance wider policy and resource considerations for supporting community regeneration in the continuing recessionary context. Brian's presentation will be based around this Alliance for Action work.
Supporting Community Led Regeneration - Creators v Processors
Gordon Keenan - Chief Officer of Neilston Development Trust
Gordon Keenan has been the Chief Officer of Neilston Development Trust (NDT) since July 2014. He has spent most of his working and voluntary life in a combination of roles within the community led housing, social enterprise and regeneration sectors including, from 1997-2008, as Executive Director of the Urban Partnership Group in Hammersmith and Head of Funding and Partnerships for the National Housing Federation from 2008-12. He has helped to launch a number of community credit unions across the UK and has served on the boards of Partick HA and Circle Mercian HA and is presently a board member of Home Connections Ltd.

Since its inception in 2006 the Neilston Development Trust has been recognised as one of Scotland's leading community development trusts. The community-led, people and place based approach and the subsequent successes in relation to community right to buy and supplementary planning guidance have been widely reported and commented upon. Gordon will reflect on the journey to date and the direction of travel moving forward and will offer some thoughts around the terminology and qualities indicative of successful community led regeneration including :- genuine partnership; priority asset transfer; co-ownership; equity led investment; incorrigible optimism and an indomitable Can DO approach!
This event is part of the DECADE series of talks marking 10 years of Architecture and Design Scotland. #adsdecade