Discover the support available and practical steps that businesses can implement when it comes to carbon reduction in the workplace.
About this event
Thursday 25 November 2021 from 12:15 for lunch and networking, for a 1pm start at Strawberry Fields Digital Hub
Chorley Council invite you to our Free event - registration is essential. Limited places.
Decarbonisation is at the forefront of many business' agendas right now, but the challenge can be knowing where to start when it comes to implementing measures to work towards this.
Join us and our fantastic line-up of speakers from local organisations as they discuss how your business can realise its carbon footprint, the benefits of reducing it, plus products, initiatives and support that are available to help achieve this.
Practical information for your business from local experts, suppliers and installers
Hear from a business that is on the road to decarbonisation and the challenges faced along the way.
There'll also be a range of exhibitors on hand at the event to provide information on the products, services and support available to you, plus there'll be a Q&A session and an opportunity for networking.
Speakers include:
David Richardson - Making Carbon Work (McCaw) UCLAN
Hear about how the University of Central Lancashire is supporting SME business owners to reduce their carbon footprint. Free energy audits and support with green changes within your business.
Dr Andy Pickard - Lancaster University. ECO-I NW and the Centre for Global Eco Innovation
Dr Andy Pickard discusses how businesses across the North West can gain support from 6 of the region's universities to drive innovation in their business or supply chains to aid a green recovery and invest in a low carbon economy
Julie Clarke - EV Heroes
Get your workplace EV Ready. Hear from Chorley's electric vehicle charging experts and installers on electric charging infrastructure for your business premises.
Chris Higgs - Freedom Heat Pumps
The transition to a fossil fuel heating alternative and what it means for your business. Chris is passionate about educating others on Heat Pumps. Come along and hear what they are all about and their suitability for your business premises.
Miles Roberts – Chorley Group
Innovation Development Manager across Chorley Group's car dealerships. Miles will provide an insight to the innovative realities of electric vehicles, overcoming barriers to change, the transforming car ownership market and how electric vehicles will revolutionise travel as we know it.
David Colgan - GA Pet Foods
Local Case Study - Decarbonisation in industry and in the community. How GA Pet Foods have audited their own carbon and hear how they are working with the community to build a community wind turbine which will support both them and local residents.
Exhibitors include:
Register now to reserve your place.
The event is FREE of charge however numbers are limited so booking is essential.
Location:- Strawberry Fields Digital Hub, Euxton Ln, Chorley PR7 1PS, just off J8, M61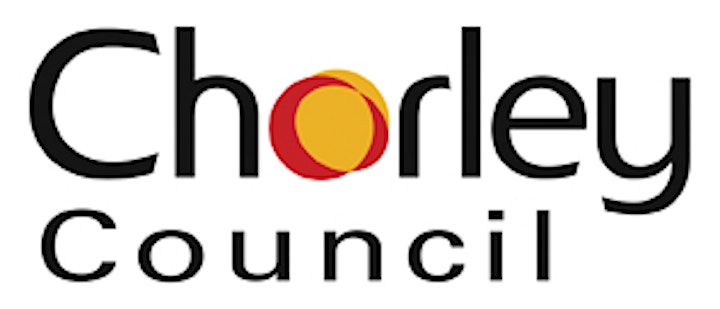 Organiser of Decarbonise your business – where to start?
Choose Chorley for Business hold events, workshops and masterclasses for businesses based in Chorley and the surrounding areas within Lancashire.
Based within Chorley Council, with some events at the Town Hall, and other events in the new Digital Hub, Strawberry Fields, which has state of the art offices/meeting and training rooms.
Providing business support to all Lancashire based businesses who are Digital/Creative and support to any Chorley based business.