Description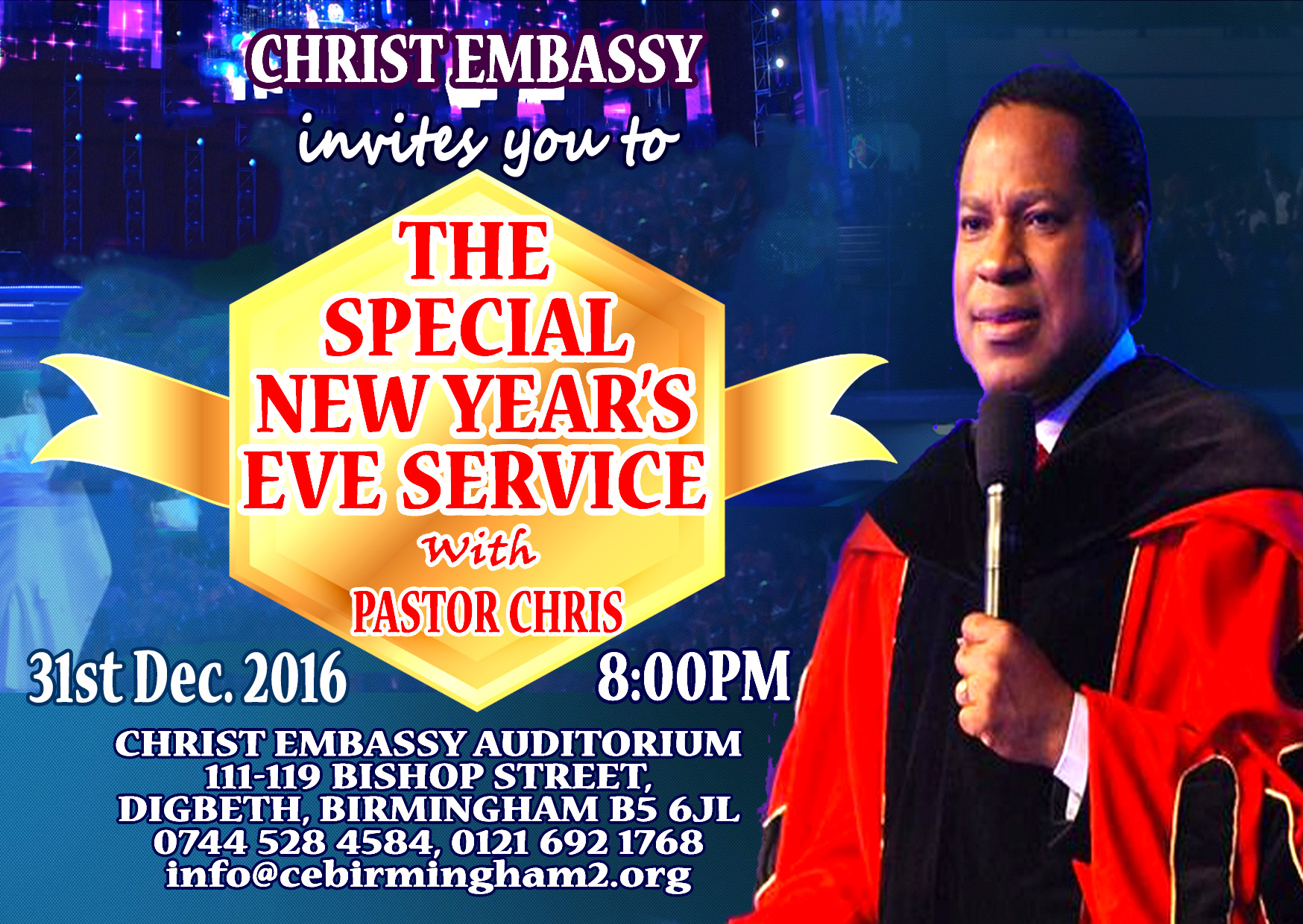 As the curtains of 2016, The glorious year of SPREADING gradually draws to a close, expectations are already high as millions around the world eagerly awaits the Rhema-Word for the year 2017.
Join us in an atmosphere of worship and fellowship with the Spirit during the December 31st New Year's eve service with Pastor Chris. The global service will be broadcast live via satellite and will hold at Christ Embassy, 111-119 Bishop Street, Digbeth, Birmingham B5 6JL.
For more information please call 07445284584, 0121 692 1768,
One Service.....Different locations......Worldwide Impact!