Location
Wortley Hall
Wortley
Sheffield
S35 7DB
United Kingdom
Sales Have Ended
Ticket sales have ended
Thank you for registering We will be contacting you nearer the event with details of how to attend
Our face to face conference is rescheduled to May 20th/21st 2022
About this event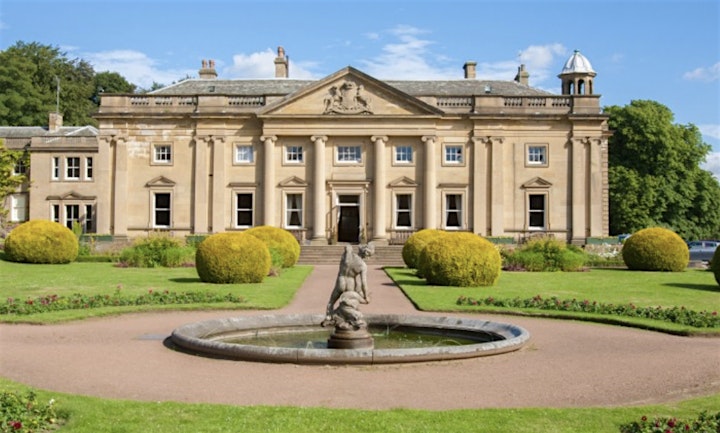 "Decent Work & Democracy"
Sponsored by BFAWU, MU and Co-operative Ways Forward
union-coops:uk's first in-person event at Wortley Hall, near Sheffield, "the worker's stately home" is on May 20th/21st 2022 and has been re-framed as a Strategy Round Table.
All existing pre-booked delegates are welcome to attend
Set in 26 acres of parkland, this grand stately home venue was built by Sir Richard Wortley in 1586, but is now owned and run by a workers co-op.
The Round Table will start with dinner on the Friday evening, and will include overnight accommodation and all meals.
Tickets -
Tickets are no longer on sale
Our Aims -
The aim of union-coops:uk is to promote and develop the union-coop movement in the UK. We have produced a Manifesto for Decent Work, https://union-coops.uk/about/ and and this conference marks the start of our campaigning activity to roll out this into the mainsgtream co-op and trade union movements.
Union Co-ops are fully unionised, worker co-operatives, owned and controlled by those who own and work in ithem. Trade unions are at the heart of this solidarity economy solution: a union co-op offers the potential for a 100% unionised workforce, with the union an essential part of the governance.
The union co-op model can deliver improved wages and other terms and conditions by eliminating top-slicing by external owners. It offers us an opportunity to reset the working world, harnessing the collective power of workers, their knowledge, skills and creativity through strong partnerships with unions.
Refunds
If you choose to cancel for any reason you may do so, and your conference fee will be credited back to your payment card less Eventbrite's fee (approx 9% of the total)
Partners
All the rooms at Wortley Hall are doubles, so if you wish, you may bring a non-delegate partner, but please note there is no "partner programme" as such.
They will need to pay for their own catering - e.g. breakfast is £10. This must be arranged direct with Wortley Hall on arrival