Decision Making & Influence Two-Day Workshop - ENROLLMENT IS NOW CLOSED

Tuesday, 29 November 2016 at 08:30

-

Wednesday, 30 November 2016 at 17:00 (CET)
Event Details
Enrollment for this fantastic workshop is now closed. If you weren't able to get tickets to this event, Francesca Gino and Giuseppe Conti will be back to Switzerland in
May 2017

.

E
nrollment will be open soon
. 
To be notified as soon as the new workshop is open, please write us an email at contact@cabl.ch. 
We look forward to seeing you at the next Conti Advanced Learning Business event.
---


Decision Making and Influence: Understanding and Managing Gender Differences in the Workplace
---
Above a certain level, it is no longer the hard business skills which matter most. To ascend even further, top leaders must master more nuanced, psychological challenges, like make-or-break decision-making in uncertain condtions and influencing large groups of people.
Together for the first time, two experts from the world's best business schools will lead an exciting two-day workshop on decisions, influence, and how to best deploy the "soft-skills" that are necessary in business leadership and success.
Francesca Gino (Professor at Harvard Business School) and Giuseppe Conti (IMD, Oxford, HEC Paris + over 20 years of business experience with leading multinationals) will help us understand how top executives outperform their rivals with effective decision-making and exceptional influencing skills.
We will also understand the impact of gender on decision-making, influencing and negotiation skills and how to act effectively to correct these biases.
Let's try to understand why this program is so special.
Faculty
---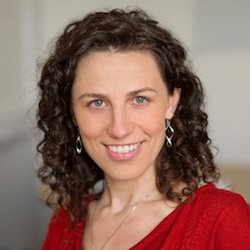 Francesca Gino is the Tandon Family Professor of business administration in the Negotiation, Organizations & Markets Unit at Harvard Business School, affiliated with the Program of Negotiation at Harvard Law School. Professor Gino's research focuses on judgment and decision-making, negotiation, ethics, motivation, and productivity.
Her studies have been featured in Harvard Business Review, PON Negotiation Newsletter, The Economist, The New York Times, Newsweek, Scientific American, Psychology Today, and The Wall Street Journal. Professor Gino is the author of Sidetracked: Why Our Decisions Get Derailed and How We Can Stick to the Plan (HBR Press, 2013).
Professor Gino has won numerous awards for her teaching, including the HBS Faculty Award by Harvard Business School's MBA Class of 2015. Francesca was also chosen in 2015 by Poets & Quants to be among their "40 under 40", a listing of the world's best business school professors under the age of 40. Website: http://www.francescagino.com/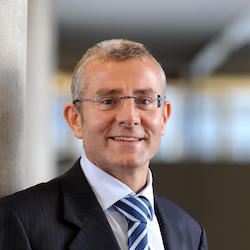 Giuseppe Conti, "The Creator of Master Negotiators", is a recognized expert in the field of negotiation, and since 2006, a regular lecturer at top-ranked European Business Schools, including Bocconi, ESADE, HEC Paris, IMD, and Oxford. Managers from over 90 countries have attended his interactive and pragmatic workshops.
Giuseppe is seasoned negotiator combining academic content with a rich practitioner experience from his senior procurement and commercial leadership roles within blue chip multinationals (Procter & Gamble, Novartis, Merck). He runs customized negotiation workshops for leading corporations in Europe and Asia. He has written articles on negotiation for the Financial Times, London Business School Review and the Huffington Post. Website: http://www.cabl.ch/
Free Resource
---
Interested to learn more about Decision Making for Leaders? Please contact us at contact@cabl.ch and you will receive a free exclusive report on Leaders as Decision Architects by Professor Francesca Gino.
Day 1 Program
---
8:30 am Effective Decision Making: Carter Racing Case Study (I)
This case helps identify tools and techniques for effective decision-making. The case study highlights the importance of "getting the facts" before going in the room to make decisions, and provides insights on how to do this. The case also illustrates why the right decision is not enough – getting to the desired outcome requires effective negotiation and persuasion skills as well.
10:00 am Coffee Break & Results Tabulation
10:30 am Effective Decision Making: Carter Racing Case Study Debrief
In analyzing the results from the Carter Racing simulation we will review the tools and techniques for effective decision making. We will also draw from the latest research on decision making to understand the major systematic errors that affect our decision making processes and how to best defend against them.
12:00 pm Lunch
1:00 pm Strategies of Influence
We will begin the afternoon with a discussion of the main strategies of influence people can use in interpersonal relations and decision making within groups. We will also discuss how these strategies vary depending on the type of relationship at hand.
2:30 pm Coffee Break
3:00 pm Case Study: 12 Angry Men
This video case study will allow us to reflect on the effective use of persuasion and strategies of influence to build trust in interpersonal relations. The video involves one man who is able to influence a whole group through logic and sound reasoning. The video powerfully illustrates active influence in action. We will watch different segments of the video and discuss them.
4:30 pm Further insights on influencing
This interactive session will enable us to discover two powerful influencing tactics: framing and anchoring. We will then look at "The Influence Equation" and conclude with Cialdini's persuasions principles.
6:00 pm End of Day 1

Day 2 Program
---
8:30 am Gender and Decisions
We will begin the day with an interactive lecture on how gender differs when it comes to decision making. We will talk about differences in workplace behaviors between men and women, and their consequences for effective decision making.
10:00 am Coffee Break & Results Tabulation
10:30 am Self-Assessment and Case Study (Mellody Hobson at Ariel Investments)
To help you better understand gender differences in decision making, this session summarizes the latest research on biases that influence behavior—and provides a framework for managing them. It will also include the discussion of a real case study of a success leader, who was able to climb the organizational ladder by effectively managing gender differences. You will be asked to complete a "biased mind" exercise before class begins to identify your own biases, and then take part in a guided discussion of the results during the session. You will emerge with an improved sense of self-awareness and enhanced ability to avoid systematic errors, as well as a helpful framework for managing your own biases.
12:00 pm Lunch
1:00 pm Gender differences in negotiation & developing empowering beliefs
This session will help us to understand some of the major differences between men and women in negotiation and provide a framework to negotiation effectively for yourself (e.g., for a raise or promotion). We will then have an exercise in pairs to develop empowering beliefs.
2:30 pm Coffee Break
3:00 pm Managing conflicts and effective collaborative negotiations: A Call from an Important Customer Role Play
Ahead of the workshop you will be asked to complete the Kraybill conflict response questionnaire to understand your natural approach towards conflicts. We will then debrief together on the key findings on conflict management. Afterwards, we will do a role play on collaborative negotiation, using the "fish bowl" approach: you will then have the opportunity to negotiate directly with one of the trainers and get live feedback. We will conclude the workshop with a reminder on the key principles to create and claim value in negotiation.
5:00 pm End of workshop

Target Participants
---
Executives interested to improve their decision-making and influencing skills. It is specifically designed for:
C-level executives who are regularly confronted with difficult decisions
Executives and senior managers who aspire to positions of greater influence and responsibility within their organizations
Entrepreneurs and business owners
Key Benefits
---
Increased ability to drive value in your decisions
A structured methodology to effectively deal with decision making
Improved awareness of the impact your behavior has on others and how to use this to influence
Personal feedback from lecturers and peers that helps identifying your strengths and improvement areas
A healthy dose of humor and fun
UNIQUE: participants are invited on a regular basis, free of charge, to attend webinars from the lecturers on advanced negotiation & influencing topics (dealing with difficult people, cross-cultural negotiations, etc.) to continue the learning journey. Early bird participants can join the first webinar on October 3 ("Cross-cultural negotiations").
Learning Objectives
---
Develop enhanced mental effectiveness and decision-making approaches to craft both competitive and cooperative business strategies
Learn the keys to more rational thinking and identifying the barriers that keep you from optimal decision making
Implement concrete strategies to influence others while keeping your social relationship intact and retaining personal values
Have increased awareness of gender differences in decision making, negotiation and influencing
Still have doubts or want additional information? Do not hesitate to call us:
+41-79-3486092 (from 8.30 to 19.00) or Skype: cabl01
When & Where

Zürich

Zürich
Switzerland


Tuesday, 29 November 2016 at 08:30

-

Wednesday, 30 November 2016 at 17:00 (CET)
Add to my calendar
Organiser
Conti Advanced Business Learning (CABL) creates master negotiators through award-winning training workshops. Since 2006, CABL has conducted workshops at the leading business schools in Europe such as: Cambridge, ESADE, HEC Lausanne, HEC Paris, IESE, IMD, Imperial College, INSEAD, London Business School, Oxford, RSM, SDA Bocconi, University of Geneva, and University of St. Gallen, training hundreds of MBA and EMBA students. Corporate leaders from multinational corporations and individuals from over 90 different countries have attended CABL workshops.