Description
Declutter Your Life Masterclass
Saturday 23rd November 2019, 9:30am-12:30pm


Develop a personal action plan for creating a simpler home and calmer mind during this inspirational workshop with Kate Ibbotson & Hayley Forster.
Does your home feel more chaotic than calm? Do you feel overwhelmed on a regular basis? Do you think you're 'just not very organised'? Perhaps you're juggling work and family commitments? Or sandwiched between older and younger dependants? Are you at a crossroads in life and wondering which of the many available paths you should take? Do you feel bombarded with choice? Paralysed by pressure?
This is normal in our modern-day culture and it sets us up for cluttered lives, minds and homes. SO many of us feel we're just about keeping our heads bobbing above the water line! Some days we manage to swim but on other days we feel as if we're drowning...

But.... life doesn't have to be complicated and it IS possible to tone down the madness. With a little bit of effort and intention, your life can be simplified.
One of the most powerful and satisfying transformations you can make is simplifying your space.
Do you want your home to inspire and soothe you? To have a sanctuary away from the chaos of the outside world?
We have a way to cultivate a space full of order and love, and we want to share it with you.
---
You'll benefit from the expertise of Yorkshire's leading declutter expert, professional organiser & life simplification expert, Kate Ibbotson, founder of A Tidy Mind and the intentional lifestyle coach, Hayley Forster founder of Simple Joy. Both work with clients one to one who have excess clutter in their homes and their heads.
During this fascinating event, you will learn practical steps to declutter your home and dial down stress. You'll also get started on a personal action plan so you can get started implementing everything right away!
During this interactive workshop you will:
· learn about clutter – what is it and why have we had enough of it.
· understand what your ideal home looks and feels like through the creation of a vision board.
· explore the benefits of living with less clutter
· learn about the 12-step process to decluttering & organising your home with techniques, methods and demonstrations
· how to master the most common pitfalls everyone experiences while decluttering
· how to create lasting success so you can maintain your decluttered environment with ease
And......you'll do it all without overwhelm and in a way that's gentle and without judgment.
Refreshments and brunch will be provided throughout the session, please make any dietary requirements known to hayley@simplejoy.co.uk
Hope to see you at the event! Please spread the word to your friends.
The Venue
Age UK - Leeds City Centre
Inspiring and meaningful surroundings are very important, which is why we chose Age UK. The Grade 2 listed building is located in the heart of the city centre. All money raised from the hire of the room is donated back to Age UK, Leeds to help them support older people in the community.

The building is locted just behind the St John's Centre, off the Headrow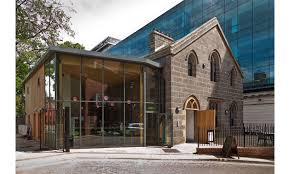 Your Hosts
Kate Ibbotson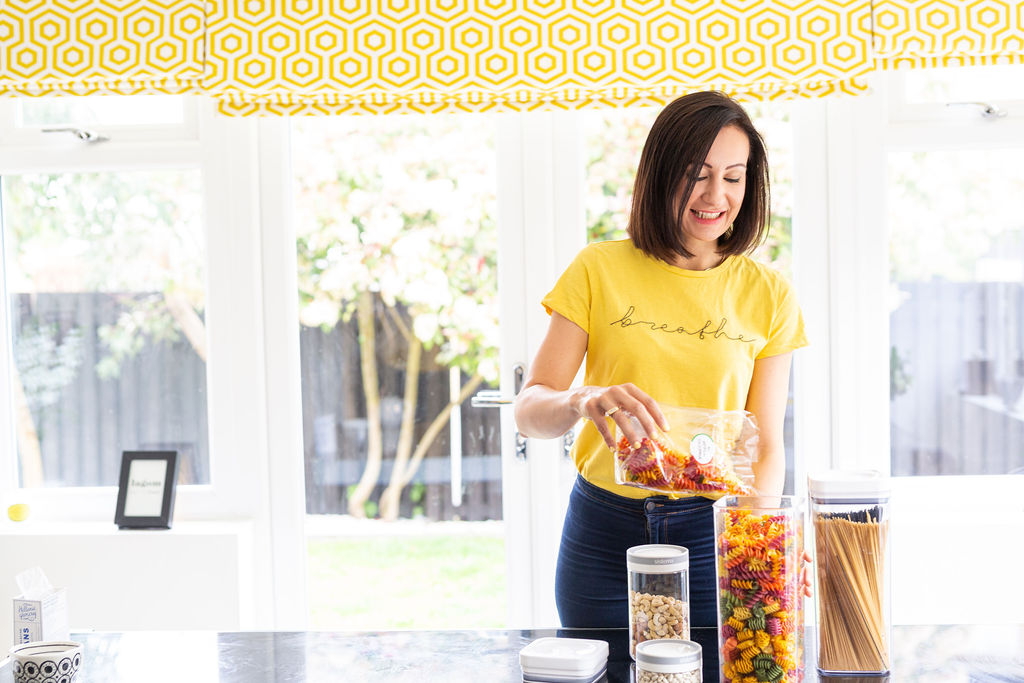 "As the owner of A Tidy Mind . I help people simplify their lives and create order in their homes, in order to achieve the end goal of a calm, functional home and a relaxed, focused energised mind. I've always believed that the home is our baseline. It's where we should be able to fully relax. It reflects what is unique and important about us and can be a representation of the best version of ourselves. A disordered home can cause much emotional turmoil but tackling it is a powerful tool to improve every aspect of life. A tidy home means lower stress levels, increased contentment, enhanced mindfulness, health and weight management, improved relationships, financial freedom and greater productivity!
My team and I have been decluttering and organising homes across the UK for 5 years. We combine coaching and emotional support with expert organisational knowledge and we support many different charities with goods that our clients declutter! People sometimes worry that I'll judge them or be shocked but I never have been. The truth is, I'm in my absolute element when I get into the nitty gritty of the inner workings of a home"
Hayley Forster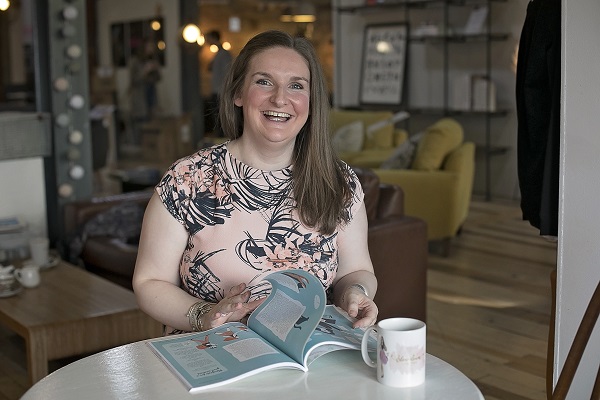 "I founded Simple Joy in 2017 after decluttering my own home and realising the profound impact it had on my life. I inspire individuals to slow down their hectic lives and simplify every area in an ultimate lifestyle detox. From decluttering your home, eliminating your negative thoughts to focusing your day to day lifestyle on your key values, I will show you how. My mission is to help you regain control, and live a more balanced and intentional life.
A simple and intentional life is something I am incredibly passionate about and I believe the world needs to put the brakes on and live freely! In order to pursue this passion I left my Corporate job as a Fragrance Designer to become a Professional Organiser & Stress Management Coach. Every day I now coach and assist others in finding their ideal lifestyle which in turn - is my ideal lifestyle!"
---
Price: £40 (Early bird price of £38 available if you book before 1st October) Hurry as places are likely to sell out fast!