Description
Employee Engagement-How to crack the code
What you'll get when you join our FREE Workshop:
Top tips in engaging your team more effectively
An understanding of the dramatic impact improving this can have on your business revenues
Plans to improve yours and your team's relationship with customers
To know why "Engagement and culture is the number one necessity today"
To learn the difference between Satisfaction Vs Happiness
As a business owner or a leader of a team, do you know how much is going through the motions costing your business?
Effective Employee Engagement has always been a major challenge for organisations and it's not getting any better.
According to a recent survey carried out by Gallup, only 13% of employees in the UK are engaged at work. The other 87% are disengaged. They're physically present, but psychologically absent or disconnected to their company, just 'going through the motions'. The highly disengaged are unhappy, miss workdays and are much more likely to leave.
And a new study by McLean & Company just revealed that the cost of these disengaged employees is 34% of their salary. This is huge; it means that for every £10,000 paid, £3,400 is wasted.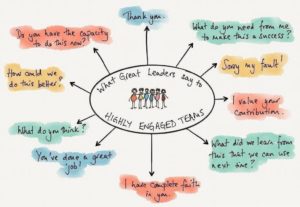 What can I do?
So, when you put these facts together, it quickly becomes apparent just how much money your business is losing from something that can be quickly improved upon with the right tools.
At my upcoming Employee Engagement: How to crack the code Workshop I will be giving you these tools. Tools that can be easily and immediately implemented to your business and to your team.
This interactive workshop isn't just for business owners/leaders who feel they have an issue with their team. Imagine if you have a good team that could be transformed into a great team, and what that would do to your profits?!
Book your tickets now! Don't miss out on this fantastic opportunity to take your team to the next level! When you've booked, I also like to speak to you personally prior to the workshop, to make sure that you get as much as you need from the event, and much more too! Book your tickets on the link below…