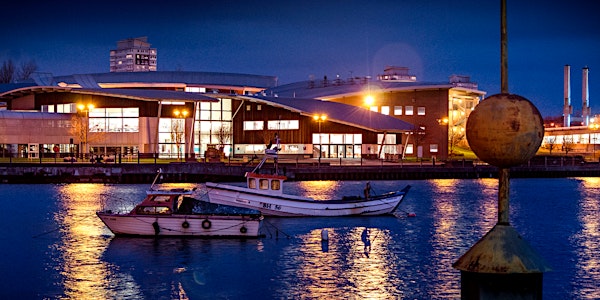 Decolonising Pedagogy:Race, gender, marginal voices & Other ways of knowing
About this event
Decolonising Pedagogy: Race, gender, marginal voices and 'Other ways of knowing' by Professor Heidi Mirza
The Race, Class and Ethnicity (RaCE) interdisciplinary research network and The Decolonising Group at the University of Sunderland is pleased to host this workshop delivered by Professor Heidi Mirza as part of its decolonisation series.
In this session Professor Mirza asks 'how do we situate the raced and gendered 'other' in everyday discourse and why and how marginalised groups articulate alternative world views'. Fundamental to the process of decolonisation is an understanding of the way we 'talk' about race and gender and social justice in our taken for granted systems of knowledge and power. Professor Mirza will look at postcolonial theories of difference and critically investigate how knowledge of the other is embodied and reproduced through the pedagogic practices in teaching and learning in higher education. Through the perspectives of Black and postcolonial feminists, an appreciation of the centrality of agency and voice in creating alternative world views is gained. In this discussion Professor Mirza will critically evaluate the importance of raced, gendered and classed power relations inherent in everyday cultural perspectives and practices.
About Professor Heidi Mirza
Heidi Safia Mirza is Emeritus Professor of Equality Studies in Education at UCL Institute of Education, University of London and Visiting Professor of Race, Faith and Culture at Goldsmith's College and Social Policy at LSE. She is known for her pioneering research on race, gender and identity in education and has an international reputation for championing equality and human rights for Black, Muslim, and Asian women through educational reform. Heidi is one of the first and few female professors of colour in the UK. She is author of several best-selling books including Black British Feminism and Young Female and Black, which was voted in the top 40 most influential educational studies in Britain. Professor Mirza is a leading voice in the global debate on decolonisation and recently co-edited the flagship book, 'Dismantling Race in Higher Education: Racism, whiteness and decolonising the academy'. She is currently leading the 'Race and Ethnicity' report for the IFS Deaton Inequality Review which includes the impact of COVID-19 on Black and minority ethnic communities.
The event will be held online via Teams
The Teams link will be confirmed once you have registered